How to Know When You Need to Use a Staffing Agency
Natalia Persin
Finding the right candidates for your organization can be overwhelming under normal circumstances. The challenge can be increased when you are also in a hurry to fill essential positions.
While posting ads in various places and operating your hiring process through traditional means can work, other ways can make your job easier. When to decide to use a staffing agency will depend entirely on how soon you need a candidate.
Wondering how to know exactly when \you need to use a staffing agency? Keep reading to find out.
What is a Staffing Agency?
A staffing agency is a business that works with other companies to find the right candidate for various positions they may have. They are an agency filled with recruiters who work in various industries to fill either temporary, full-time, or even part-time positions.
These agencies typically charge companies a fee to use their services since this is a way to outsource the process of hiring. Staffing agencies post jobs on their website for individuals to find and then do the vetting process.
For most companies, this is an added convenience and leaves them to take care of other things that are required in the organization. Keep in mind that companies will typically pay to post an advertisement in other places, so using an agency is not an unexpected expense.
How Can Staffing Agencies Help Companies Hire the Right People?
When it comes to the hiring process, many companies are always looking for a way to streamline the process to save time and money. By taking specific steps, organizations can reduce the amount of time they are spending on interviewing and hiring.
By using a staffing agency, managers can hand the reins over to recruiters who are experts in filling positions. These recruiters work hard to find the perfect candidate to fill the role the company is hiring for.
Once the company contacts a staffing agency, they can specify what position they are needing to fill. The company will typically provide the agency with how many positions they are looking for, what type of job it is, and how many hours they need per week.
The bottom line is that staffing agencies can help companies find the right candidates for any position they may have. This is because they are trained to vet prospective candidates before referring them to any position.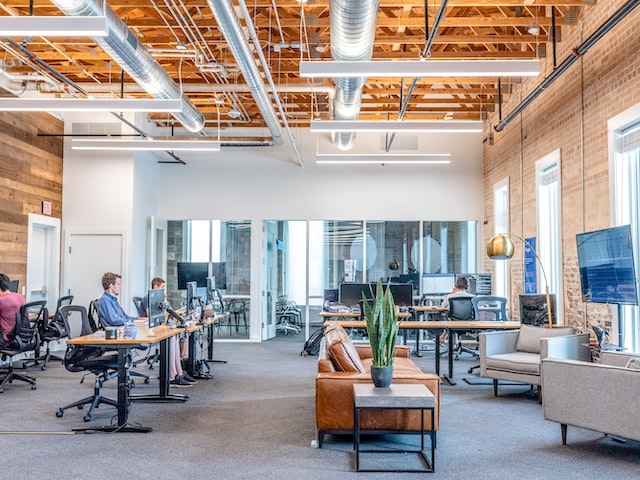 What Industries Use Staffing Agencies?
Staffing agencies work with a wide variety of industries across the board and typically hire recruiters who are experts in those industries. Since many different companies use staffing agencies, a wide range of recruiters has to be employed by them.
In some cases, staffing agencies will specialize in a certain industry and only work with those companies. This means that organizations who are looking to hire and decide to work with one of these agencies can be sure that the candidates will be the right fit.
Some industries that work with staffing agencies include banking, transportation, corporate, retail, and many others. With more and more companies choosing to outsource their hiring process, the list of industries using staffing agencies is growing.
Benefits of Using a Staffing Agency
One of the most common reasons companies use a staffing agency to hire candidates is because of the time and money they can save. Time and time again, hiring managers will decide to bring on a candidate to later regret their decision.
The benefit of using a staffing agency over doing the hiring yourself is that recruiters have a reputation for asking the right questions during interviews. While many managers try to create a decent hiring experience, there is always room for errors.
In most cases, organizations that use staffing agencies to hire candidates either do not have the time or resources to dedicate to the hiring process. In other cases, companies may not have the skill set they need to ask the right questions during an interview.
You should also keep in mind that using a staffing agency typically means that you will have a new employee in no time. This is because staffing agencies are known to do the job quickly and not have to worry about other things getting in the way.
How to Know When You Need to Use a Staffing Agency
If you are a company that is looking for new ways to manage and operate your hiring process, you may want to consider hiring a staffing agency. As you look to other companies who have done just that, you may become inspired to try something new to get quality candidates.
The Need to Hire Quickly
In some cases, there may be a need to hire one or more persons quickly due to turnover or sudden resignation. Because of this, it may be somewhat difficult to find the right person as quickly as you might like.
When you are faced with this type of situation, you may need to consider hiring a staffing agency. This is because while most candidates will apply to a specific position they post, recruiters may know some that would work perfectly.
If you find yourself needing to hire someone to fill an essential position sooner rather than later, then outsourcing to a staffing agency may be the best way to find someone.
Desire to Save Overhead Expenses
When it comes to hiring, especially in a smaller business, many owners may not have or desire to spend the money on a hiring department. Because of this, the burden of the entire hiring process typically falls on management.
Many of these companies choose to outsource their hiring process to a staffing agency rather than keep on a full-time human resource department. This can save much of the overhead that having to pay for someone who may only be needed occasionally.
For some companies, this approach may work, however, in other industries that are prone to turnovers, this may not be as effective.
Need to Hire Higher-Level or Specialized Positions
If you need to hire someone who will fill a specialized position, there are times when placing an ad on various job boards may not work as effectively. This is because many of the individuals with this kind of experience are not looking on job boards for the perfect position.
In these types of cases, it may be beneficial to outsource with a staffing agency that specializes in your industry. Doing this will provide you with candidates who not only have the education and experience you are looking for but that have been vetted by experts in the field.
It can be frustrating to business owners to need a specific position filled but the lack of qualified candidates just does not seem to be there.
History of Hiring the Wrong Candidates
In some businesses, especially if you work in retail, you know how often frequent turnover can happen. This is often an indicator of hiring the wrong candidates for the positions in the first place.
Hiring the wrong candidates does not mean that they are not qualified for the position, necessarily, but that they leave after a short period. When this happens, management finds themselves in a position of having to look for, hire, and train someone else.
Working with a staffing agency can allow you to hire those who are serious about getting and staying at a job. While nothing is a sure thing, especially if you are dealing with hourly employees, when they are vetted properly, candidates tend to stay much longer.
You Have Temporary Positions to Fill
There are times in some companies, especially those in retail when hiring temporary staff is necessary. This typically happens during the holidays when additional staff is needed but will not be necessary once they are over.
Going through a staffing agency can allow you to find the perfect candidate for a temporary position. They most likely will have a list of people they can count on to fill such a role sometimes even on short notice.
When you have to fill a temporary position, many people are looking for this type of work exactly. These people often go through staffing agencies to find the best opportunity for them.
You Need to Change Things Up a Bit
Many companies suffer from doing the same things year after year without making any changes especially when it comes to the hiring process. When this happens, it can send the wrong message to the rest of the staff.
If your hiring process is stagnant, you may want to consider outsourcing with a staffing agency to shake things up a bit. Doing this can help your management and other employees feel that you are making the right changes that will move the company forward.
Factors to Consider Before Hiring a Staffing Agency
As you begin to consider outsourcing your hiring process to a staffing agency, there are several factors you need to think about first. Most of these factors focus on your current hiring needs and the process you currently use.
Once you have gone through this list of factors you need to consider, then you may want to outsource your hiring process to a staffing agency. This will only increase the ability to find quality candidates quickly and efficiently.
Take a look at these factors that are worth considering before you decide to outsource your hiring process to a staffing agency:
Does your current hiring process have a relatively quick turnaround? If not, you may need to consider the reasons behind this and if it is something that can be fixed internally.
Does your company offer value-added services that are introduced during the interview process? Since more and more employees are looking more for opportunities than just getting a job, it is important to add value to any position you are hiring for.
Does your hiring process include responding to all candidates whether they are chosen for the position or not? Keep in mind that there is nothing more frustrating than never hearing back from a potential employer.
Does your hiring manager allow candidates to also interview them to find out what the company is all about? Keep in mind that you are not just interviewing potential employees, but they are also checking to see if your company is a good fit for them.
While this is not an exhaustive list of factors you should consider before connecting with a staffing agency, it gives you a good idea of what is being currently done. This can help you determine whether your process is working or not.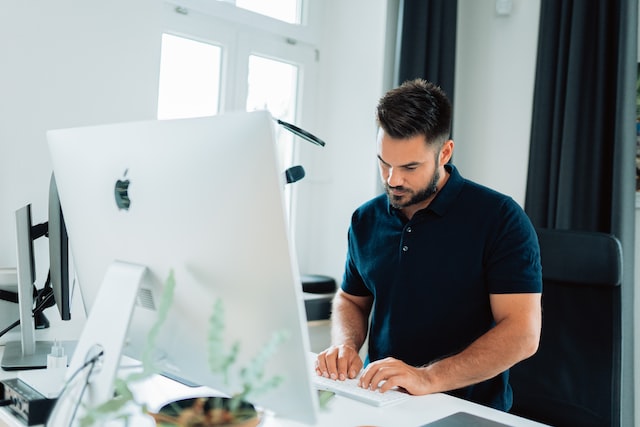 Downsides of Using a Staffing Agency
While the advantages of using a staffing agency are many, you should also consider the downsides of working with one. Even though working with an agency can be helpful, it is important to keep in mind that it is not for everyone.
Check out the most common downsides of using a staffing agency:
In most cases, management can feel as though they have lost the personal touch when it comes to getting the right people in the door. Interviews are often the first connection that can be lost when going through a staffing agency.
Since interviewing is mostly subjective, you may not have the same view of certain candidates as the staffing agency. This could lead to an employee being placed in a position that they are not a good fit for.
Another possible downside to using a staffing agency to make hiring decisions is that they may not know the company as well as someone internal. Because of this, the candidate may not learn everything they need to know about the company itself.
Ready to Use a Staffing Agency to Hire the Right Candidates?
The bottom line when it comes to knowing when you need to use a staffing agency is that it depends entirely on the individual company. Taking the time to learn more about working with staffing agencies and other trends that are happening within design agencies this year.