Careers for Creatives in the Entertainment Industry
Natalia Persin
All the glamour of the people we see in front of cameras and on stages requires immense amounts of support from creatives. Outside the spotlight, people are designing marketing campaigns for movies and albums, managing social media accounts for the stars, explaining complicated intellectual property rights with accessible content, and designing the platforms where people consume their entertainment media.
There's no end to the possibilities for creatives who want to help create the media that moves us. With the right understanding, you could find the perfect job to jump start your creative career in entertainment.
Read on to find out some general information about the vast entertainment industry and all it has to offer for creatives.
How Big Is The Entertainment Industry?
The United States' media and entertainment industry is valued at $717 billion and is expected to grow by as much as $100 billion more in the coming years. That number includes movies, TV, commercials, streaming services, radio, books, video games, and ancillary services.
Some estimates have Americans consuming up to four hours of television every day. If you add in internet-based services like podcasts, live streams, and social media, it's clear that many people spend the bulk of their free time consuming some sort of entertainment media.
But these mediums are more than just a means to pass our spare time. They are the channels through which much of our culture is expressed.
Think of what people talk about on a first date or whenever they're introduced to new people – what kind of music do you like? Have you seen this series? Do you play video games? And after it all, new friends connect via social media platforms.
New technology has placed more entertainment than ever before at our fingertips. It's more accessible and we have a wide variety of channels for discussing and critiquing the media we see.
Entertainment Careers Beyond The Spotlight
Even if being a movie star or lead singer never interested you, there are still plenty of ways to find satisfactory work that satisfies the creative urge and lets you be expressive. You might not be on the movie poster, but you can be the one who designs it.
Streaming platforms and social media accounts mean that user-centered design is more in-focus than ever. The classic brick-and-mortar movie theater guided people through the ticket booth, to the concession stand, and into their seats. Streaming services need to give the same feeling of a journey with clear stages.
Users also want to be able to share their experiences with others. Platforms for listening to music and podcasts now typically have a share feature and a method for seeing what your friends and followers are listening to.
All of this has to be built by people who know how to research users, identify their pain points, and lay out a journey that will satisfy their needs and desires.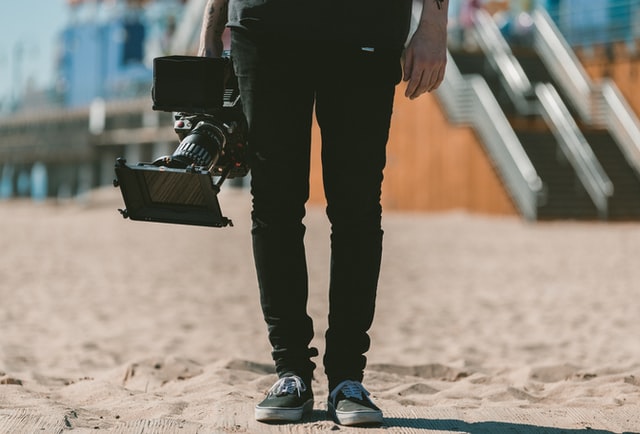 Here are a few popular jobs in the entertainment industry where creatives can thrive without being the center of attention:
All the marketing roles that you find in the regular business world are still needed to promote films, music, TV, and live entertainment. People need to know what shows are playing if they're expected to consume them.
But creatives can also find a job in entertainment marketing that doesn't have a corollary in traditional business. Think about the people who arrange celebrity endorsements, product placement, and events like galas or meet-and-greets.
As with every other industry, the unprecedented events of 2020 pushed entertainment marketing to pivot to a digital-first market. That shift created tons of new jobs not only to retarget marketing efforts but also to keep them going long-term.
You can't have starlets without a camera crew. This is a creative career that straddles the divide between entertainment and business. While you could be helping shoot the newest Netflix series, you could just as well be working on ad spots for a traditional business.
It's also one of the most common ways to find a job with a less formal schedule. Editing and filming are very frequently done by freelancers and contractors.
While these are two of the most obvious jobs in the entertainment industry for creatives, they are also two of the most fulfilling and diverse. You could be working directly on the piece of entertainment that the viewer will watch later or you could be selecting the best parts of it to make a tailored ad and entice viewers later.
Virtual & Augmented Reality
Tons of companies have come to see how technology like Oculus virtual reality and graphics overlaid on the real world make their services easier to use and more appealing for their users. When it comes to entertainment, virtual reality has been a popular idea for decades even if it only became feasible recently.
Video games are some of the most popular avenues for augmented reality. The rollout of Pokemon GO!, which presented the catchable characters as if they were in the real world with the user, demonstrates how greatly people enjoy immersive experiences. With well over 600 million downloads, it's clearly a hit.
Virtual and augmented reality engineers are being used by museums to create walkthroughs or provide more information on the works in their collections. Entire movies can be created in virtual reality, allowing the viewer to take part in the action and be addressed directly by the characters. What used to be perceived as a kind of gimmick is now widely desirable for the entertainment-seeking public.
Content Writing & Blogging
Production companies and other producers need to market their products and in many cases outside parties produce content focused on the cultural items these companies make. Content writers and bloggers are hosted on websites whose whole existence is predicated on reviews and speculation about plotlines in stories and the next iteration of entertainment media.
Specializing in some topics can be limited for content writers, but the entertainment industry is so wide and diverse that you can restrict yourself to just this field and still have many different topics to choose from. Maybe you want to focus on sci-fi or superhero movies. Perhaps you review the latest offerings from popular streaming services or you have a podcast discussing the latest gossip related to popular media.
In any case, the written word and other mediums like video and audio are ideal for entertainment content. It's exactly the kind of thing that people want to consume and do out of their own volition. The content is the product here, which is less frequently the case in standard business.
That push to digital we mentioned earlier has caused many companies to open up positions for developers who know how to use code to build out enticing digital platforms. Streaming sites need to be bug-free and intuitively designed. User-facing design has to be constructed and operate without error for people to access the entertainment they're looking for.
Media takes up tons of digital space. Movie and audio files need robust back-end solutions so they are readily retrievable but also stable and unhackable. Protecting the products they create is one of the main interests of every company in the entertainment industry regardless of their chosen format.
Similarly, someone has to lay out how information will be arranged, stored, and accessed. Imagine all of the information available on a streaming service like Hulu. To make sure people can use the service successfully, the information architecture has to be simplistic and intuitive. It also has to be protected.
Applying information architecture to the media requires a new viewpoint on what an entertainment product is. A TV series has its own IA according to some scholars.
This is a great example of how jobs in the entertainment industry apply what creatives already do in the business world in unique and interesting ways. If you're trying to find a job that operates from a unique perspective, entertainment careers could be just the place to look.
Production companies aren't singularly focused on providing tons of options to attract customers anymore. Like so many other industries, they've learned to embrace user experience and user interface design.
But what does a UX or UI designer do in the entertainment industry? They help create an appealing path through navigation menus, inform customers of new series or products, design profiles to make it easier to find the media customers want to see, and make subscription services a breeze to navigate.
Streaming services want their users to be engaged and, most importantly, to keep viewing. The idea that securing a new customer is the end goal is reserved for more traditional commodities. Helping users make choices and save what they want to view later will facilitate their return to the site or service.
Entertainment providers use algorithms to make users' decisions easier. They gather behavioral data and categorize things like shows or podcasts so that the service can make recommendations that are likely to appeal to the users. It's been observed that users lose interest if they have to browse choices for too long, so building an algorithm is a great way to get them using the service before they abandon the choice.
Programmers are incredibly useful because they build these algorithms and make sure they're working well. Algorithms have to change constantly to keep up with new user behavior, new products, and remain competitive with other companies who use similar methods to improve the user experience.
You can implement all kinds of algorithms on any streaming service. Similar products, popular suggestions, and user favorites can all be assembled with this technology.
If you want to build products that suit your user, you have to empathize and understand the user first. This is a central tenet of design thinking and it's employed as much by creatives in the entertainment industry as it is anywhere else.
Everything from statistics to trends and personal opinions has to be found and recorded by researchers. That doesn't necessarily mean that every songwriter and director need to know a whole host of statistics before they can get to work, but you can bet that production companies and streaming services are looking at the data before investing in a new product.
User research helps build better delivery of entertainment products as well. How people prefer to access their content is as important as the content itself if you want to stand out against the competition.
New technology like artificial intelligence and remote communication platforms have made it easier than ever to contact users and get feedback. Social media is also the perfect place to solicit opinions and monitor trends and reactions.
eBooks are the new face of the publishing industry. Consumer books are the most popular and educational ones follow. People are accessing these products on a host of different platforms from smartphones to tablets and computers.
Building a layout that makes the information in the eBook easy to consume will ensure that readers will return for the next book that comes out. There's still plenty of room to make a splash in eBook publishing and shops maintained by big platforms like Amazon ensure that the work eBook designers produce will be able to reach large audiences.
It might be one of the less glamorous entertainment careers but creatives can still do good design work that people will actually see and use. eBooks could be the antidote to the immense amount of television we consume so making appealing eBooks is a great service to the public good.
Public Relations/Publicist
Creatives who want to find a job close to the stars can start their entertainment careers in public relations. PR is all about communication and developing a central theme or idea, just like user-based design is. The tools used to send these messages are similar to what you would use for product promotion.
Maybe you're writing a speech or developing an ad campaign. Whatever tool you use, you're still trying to tell a story. PR jobs in the entertainment industry tend to be connected either to talent or production companies. It's a great creative career for people who want to build deep personal narratives and hone their branding skills outside of traditional channels.
Many creatives approach PR gigs the way they would a marketing campaign. Supporting roles within PR are similar to the ones we already mentioned in this article – for instance, videographers could help shoot PSAs and developers could build a personal website. But there are also more social avenues for PR, which is what makes this one of the most popular entertainment careers for social creatives.
Similar to publicists, individual stars and production companies boost their brands with a visible social media presence. If you're into social media design and you want to reach a large audience, maintaining a channel for influencers and celebrities is a smart way to go.
You could be designing marketing campaigns for an upcoming movie, promoting a podcast festival, or connecting a musician with fans on Twitter. In any case, you'll be putting your creative powers to use bringing the entertainment world that much closer to the people who enjoy it.
Although it's considered to be something of an ancillary service, social media management will keep you on your toes. Sudden developments and a multitude of tools used to go viral and bolster public opinion of the account holder make this a creative career that is sure to offer interesting work for years to come.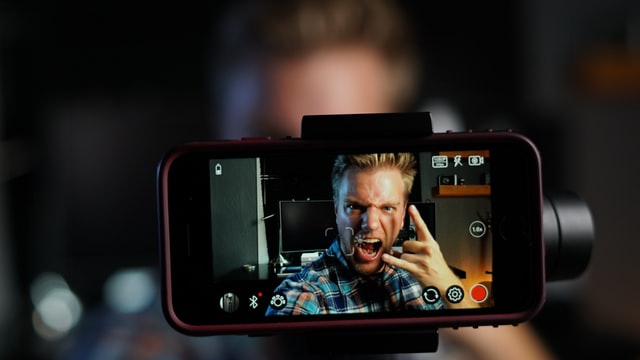 Conclusion:
If you want to take your creative career in a new direction, check out the entertainment industry. With an endlessly expanding audience appetite, it should be fairly easy to find a job in one of the many smaller concentrations within the big entertainment umbrella.
Modernization and the push to digital have created tons of new jobs for creatives in the entertainment field. You don't have to be in the spotlight – you can support actors, musicians, and production companies from the sidelines. You get the best of both worlds: a large receptive audience without constant pestering attention.
Entertainment is a significant part of culture. If you're a creative and you want to make a big impact and make life more enjoyable for a large number of people, this is a field you should absolutely check out. Try shopping around for one of the entertainment careers in this guide to get started on your job search.