UI IS NOT UX
AND VICE VERSA
We take pride in providing the right digital talent for the right digital job.
From concept to going live, we have all the talent to help get you there.
It is no longer the "New Age" of digital.
For elegant and sophisticated solutions, no one person can excel in all the disciplines needed to digitally express your brand.
Please rely on our expertise to help you meet all your requirements and deadlines. And remember, many of our temporary talent are available for full-time hire.
Rather just call?
CALL TODAY
855.427.3284
(855) icreatives
and our 24/7 automated response attendant "Ara" will transfer you to a helpful human.
A snippet of our creative staffing services
Look who partners with us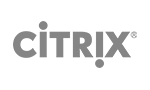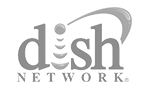 i creatives really pulled through for me when I was on a major deadline. I needed an art director who could implement my ideas with finesse. Not only was I impressed, my client was too.




-Lisa Mirabile, Creative Director, Ogilvy & Mather