Skillsets are like
tangram puzzles:
You need the perfect arrangement to have the perfect representation.
We know the ups and downs of the creative world inside and out. All our expert recruiters are former creative industry professionals. They can help you with all your creative staffing needs… even make that pesky deadline.
Our Service.
What can you expect from icreatives?  The experience of 35 years of staying on top of new tech and trends. Every candidate is presented in your own portal with their portfolio, resume and a blurb on why we think they are a perfect match. We make sourcing creative talent fast,  precise and easy.
Four ways to arrange a creative hire
Tangrams may have 7 pieces, but our process only needs 4
Step 1
Listening
Tell us your needs, skills, and experience you are looking for. Full-time or contract. Onsite or remote. Don't have time for a job description? We will write one for you.
Step 2
Questioning
Our most important step. This is what we love. We want to get to know you. What is your culture, where are you headed, suggested skills you may have missed. In order not to waste your time,  we get it right the first time.
Step 3
Presenting
We present you only the best of the best to choose from. And our portal makes it so easy. Only 1% of applicants make it through our process. So you know you are getting the cream of the crop.
Step 4
Choosing
One click, and everything is taken care of. Billing, taxes, workers comp. All our employees can get healthcare and retirement. We can even send a short style guide ahead of time to make sure they can hit the ground running.
OnBoarding
Like No Other
What if your Temp or Contractor already studied your brand before they arrived?
They'll know your file system, your colors, your fonts and if you don't have a style guide, we will make one for you.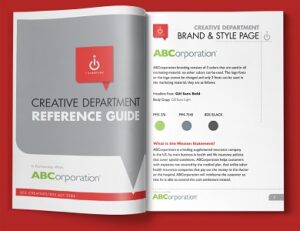 Community Involvement.
We like to make a difference in the world. Every holiday season,  we find a community whose lives were turned upside down by a natural disaster.  Instead of sending gift baskets to our customers, we ask them to pick out a gift for a child, and write a message of support to the family. We purchase the gift at no charge to our customers.  We attach a card with our customers' name and message, and personally deliver the gifts to the families.
We are so fortunate to have so many customers who take the time to write such warm messages. Look at the videos below to see some of the smiles we have delivered over the years.