How to Lead Employees with Confidence
Natalia Persin
Most employees look to leaders as a source of authority, especially when they are experiencing uncertainty. The expectation is that the leader will know the exact right thing to say or do to fix the problem.
But what happens when the leader is not confident enough to make the hard decisions? In most cases, employees lose faith in not only the manager but the company as a whole.
Want to know how to lead employees with confidence? Read on to find out how.
What are Good Qualities in a Leader?
One of the first things company owners and those in leadership positions do when looking for new leaders is to list out the qualities they are looking for. This often means a barrage of skills that a person should show before they are put in a role of leadership.
Although many companies use the belief that they should promote from within, they don't often take into account that not everyone is made for leadership. This is because to be an effective leader, you should possess at least the most basic soft skills that define the role.
Here are a few qualities that every effective leader should possess:
Integrity
Ability to communicate effectively
Confidence
Self-starting capabilities
Decision-making skills
While these are only a few of the skills that are needed to be a successful leader, they are a great place to start. Whether you are looking for your next leader or are a leader and want to ensure you are being effective, understanding these basic soft skills can help you.
One of the most important skills that great leaders possess is the confidence to make hard and sometimes unpopular decisions. While confident leaders may not always be well-liked, they are often respected because they do what is right for the good of the company.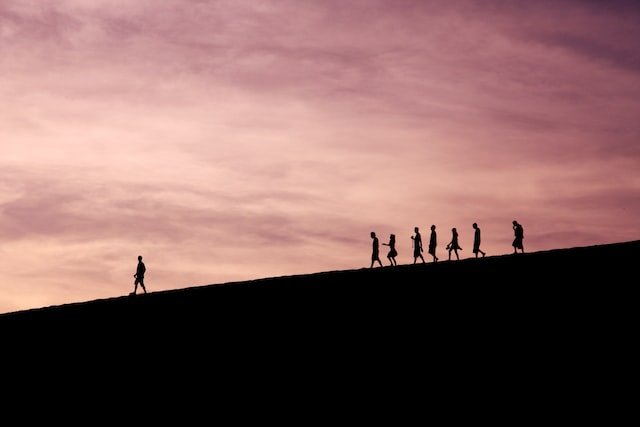 How Does Having Confidence Help You to be a Better Leader?
Confidence plays a role in every aspect of your role as a leader. This is because no matter what you do, you have decisions to make that other employees rely on to get their jobs completed effectively.
For example, a leader who is confident in their abilities can communicate effectively with not only their staff but also customers and other stakeholders. When you are communicating with others, you must exude confidence.
This is especially true when you are dealing with uncertainty either within the business or with employees. During situations where employees feel less confident, you as a leader must step up and take charge of the situation.
Having confidence in your skills and abilities shows employees that you are someone who can be trusted. In addition, it gives them the confidence to come to you in times of need knowing that you will help them resolve situations.
Because employees look to leaders to guide them, especially if they are just starting in their positions, it is important for you to consistently work on skills that help you become a better leader. This means that taking the time to learn more can be an effective way to improve your overall skills and performance.
Important Characteristics You Need to Show Confidence in Leadership
Most experts agree that when it comes to leading, there are certain characteristics and elements they need to fall back on to lead successfully. The characteristics directly affect the way that someone interacts with themselves and others.
1. Self-Confidence
When someone is either promoted or is currently in a leadership position, it is sometimes difficult to be confident in everything they do. This is mostly due to imposter syndrome which tends to tell them that they are faking their way through.
When you have self-confidence, you are better able to make decisions that need to be made for the good of the company. In addition, a leader who is confident in their abilities is typically better for guiding and motivating employees.
2. Relationships with Others
Great leaders can make connections and build rapport with their employees and others that have a stake in the company. Because of this, they are typically respected and trusted to do their job.
If you struggle with confidence, you may find it more difficult to make the right connections with others. This can in turn lead to dissension within the company that can have a negative impact on employee morale.
3. Focus on the Overall Purpose
Effective leaders always go back to the why of what the company is doing and who they are doing it for. This means making the right decisions that will move the company just a little bit closer to its ultimate goal.
When there is a lack of confidence in a leader, it may be harder for them to see what needs to be done and when. This can, in turn, cause employees to lose faith in themselves as a leader and wonder if they truly have the company's best interests in mind.
4. Willingness to Take Risks
Those who lead the charge within a company have a responsibility to everyone involved to ensure that hard decisions are made with confidence. This can sometimes mean that they are taking risks that may or may not pan out.
Additionally, if someone is not confident in their abilities, they may not be able to take the risks that are necessary to move the company forward. Having confidence means being willing to have uncomfortable conversations and taking risks that are a necessary part of success.
How Can You Develop Confidence as a Leader?
If you are currently in or have been recently promoted to a leadership position, then you probably are aware of how important it is to lead with confidence. Employees count on leaders who not only know the business but can guide them to becoming a better worker.
This can be especially important when it comes to various disputes among employees that you may have to resolve. Having great employee relations skills and the confidence to put them into practice can go a long way to showing others your capabilities.
While there are many ways you can develop confidence in yourself as a leader, here are some of the most common ways:
1. Professional Development
When it comes to leading employees to become better at what they do, you first need to become better at what you do. This means that you should take the time to learn skills that help you to become a more effective leader.
You could accomplish this through books, courses, webinars, networking, and more on topics that may assist you in your current company. Starting with areas that you know you have weaknesses in can help to build your confidence in these areas much more quickly.
2. Take Inventory of Your Leadership Skillset
Knowing what you are good at and where your weaknesses are can go a long way to helping to become a more effective leader. Those who take the time to learn more about themselves develop the confidence they need to lead employees.
This can be accomplished by taking some time to get honest with yourself about your capabilities. It may also be helpful to enlist the help of others who know you and have worked with you as you make your list.
3. Find Support from Other Leaders
Whether you work for a small company or a bigger corporation, there are likely to be others you can find that can become a support group for you. This could mean that you have to either approach other leaders in the organization or research different places to find leadership groups that can help.
While many larger organizations typically have leadership groups that include the managers and supervisors of all departments, smaller organizations may not have the same luxury. This is why looking into your local community business associations can come in handy.
4. Be a Mentor for Your Employees
The best leaders don't just lead from the front of the organization, they also lead down in the trenches. This is because when it comes to being an effective leader, you are only as great as the people you are leading.
To build your confidence in your leadership skills, you should take on the task of becoming a mentor to those employees who either show promise or are struggling. Doing this will help to strengthen the ones who struggle and build upon those who seem to be natural leaders.
5. Show Confidence Through Your Physical Appearance
In most cases, those who dress the part of a successful leader will often be trusted by employees. This is because taking care of your appearance helps you to feel better about yourself to the point that you exude confidence in everything you do.
Taking the time to work out regularly, dress in nice clothes, get a new hairstyle, and other changes can be just the thing you need to boost your confidence. Once others see that you feel good about yourself, it tends to make them feel better about getting the task at hand completed.
6. Don't Be Afraid to Ask for Help
It is only natural that you feel less confident when you are just beginning a leadership role. Because of this, it is vital that you ask questions along the way and ask for the help you need to solve problems, at least in the beginning.
Even if you have been in your leadership role for some time, it is equally important for you to ask for the help you need. When others see your vulnerability, it emphasizes the fact that you are human and can admit it to them.
7. Fake Your Way Through, if You Have to
There are some situations where you are not going to feel confident in solving a problem no matter how long you have been in the leadership position. This is why you need to fake the confidence you want to eventually exude.
Most people have heard the saying, "fake it till you make it," about anything you may not know how to do. This also applies in leadership situations because employees need to at least sense that they have the confidence to make good decisions.
8. Embrace humor
When all else fails, you should bring humor to almost any situation to lighten the mood and show employees that you are human. This can often break up the monotony of the everyday grind, especially when you are not sure what to do.
Most people know that bringing humor to a staff meeting can either go well or not so well, depending on the delivery. An effective leader does not mind looking like an idiot if it makes the employees smile just a little.
9. Practice Positivity
Within many companies, especially ones that have been around for a while, there are typically employees who have a negative attitude. This is mostly because they have seen the company at both its worst and its best.
A great leader finds the positive in every situation, even if it means faking it through. When you seem confident in your positivity, this often trickles down to your employees as well.
10. Be a Decision-Maker
If you are in a leadership position but have a supervisor you report to, you probably know how difficult it can be to get things done. This is especially true if your supervisor insists on you running everything by them.
When you are in a leadership position, to effectively lead your employees, you have to show them that you are confident in your decision-making skills. This sometimes means that you have to decide at the last minute, and you need to have the confidence to stand behind it.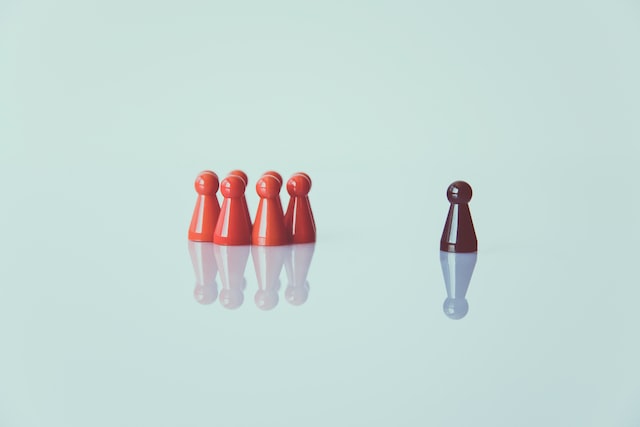 Ready to Dive in as a Confident Leader?
If you are in a leadership role and are ready to become the confident leader you were meant to be, you may want to take some advice from those who came before you. These trailblazers have paved the way for new leaders to come in and lead with the confidence that is needed to move the company forward.