How to Hire the Perfect Social Media Manager
Natalia Persin
Social Media has changed the way many companies conduct their business and especially their marketing campaigns. Instead of just focusing on print advertising, many companies have turned to the internet to reach a wider audience.
With all of the other tasks that business owners and managers do daily, it can be difficult to add managing a social media presence that can bring in more customers. This is why many companies are turning to social media managers to get the job done.
Wonder how to get the perfect Social Media Manager for your business? Read on to find out how.
What is a Social Media Manager?
A social media manager oversees the content that is posted on various social media platforms for a company. This often requires them to develop a strategic plan that will build a company's audience base.
They often work with graphic designers, copywriters, content managers, and writers to come up with the perfect social media marketing plan that will fit the business's overall goals. Creating content for social media is just as strategic as those who are on the marketing side of things.
Social Media managers also are tasked with ensuring that not only putting a plan in place but also deciding which platforms will give the biggest impact. In addition, they typically schedule regular posts, keep up with platform analytics, and much more.
What Tasks Does a Social Media Manager Perform?
For a social media manager, many tasks are vital to keeping a company's online presence at the forefront. This includes understanding that in the world of social media, timing is typically everything.
Here is a list of tasks that social media managers perform regularly:
Content creation – unless that is outsourced
Scheduling posts
Managing comments and other feedback
Evaluating analytics reports
Making changes to the social media marketing campaign as necessary
Content publishing
Managing workflows
This list is just the tip of the iceberg when it comes to what a social media manager does or can do for your business. Since social media is an ever-changing industry, the manager must stay current with trends that work and those that should be tossed aside.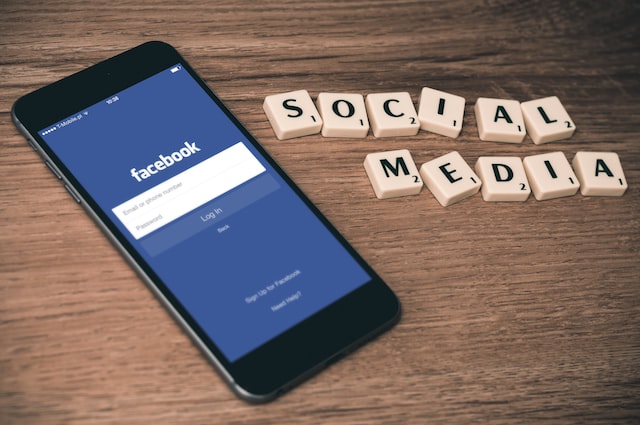 How Do You Know if You Need a Social Media Manager?
Most companies don't need a social media manager until they do. This means that if it is important to your business that you maintain a social media presence, then you know how difficult it can be to keep up with it all.
Depending on how much social media coverage you desire, can determine whether or not you need to consider hiring a social media manager. If you want to increase your marketing plan on various platforms, then it may be time to bring in a professional that can help.
Keep in mind that social media managers are knowledgeable and experienced in the various trends and strategies that work for different industries. This means that they can customize the social media marketing plan to fit your needs and desires.
What Types of Businesses Use Social Media Managers?
When it comes to the world of social media, there are not just one or two industries that find it vital to create an online presence. More and more companies are turning to social media to build their reputation in the industry they are in.
This means that it is not just your Fortune 500 companies that are using social media managers to strategically build their business. Instead, industries around the world are turning to social media as a means to reach a wider audience.
Here are a few examples of industries that are actively using social media to drive their business marketing campaigns:
Automotive
Law firms
Entertainment
Real Estate Agencies
Retail stores
Education-related companies
Restaurants
Fashion
While this is not an exhaustive list, these industries are some of the most common types of businesses that use social media as a marketing tool. There are many more types of industries that also use social media as a way to build a bigger customer base.
How Do You Hire the Perfect Social Media Manager?
Hiring a social media manager can seem like a daunting task, especially if it is something you have never done before. You want to bring in the perfect person to take on the role and build your social media presence, but, how do you go about doing that?
As with any other position that you may hire for, finding the right people entails developing specific goals along with actionable steps to ensure you get what you desire. Also, like other positions you may hire for, the candidate pool is likely to be rather large.
Keep reading to learn some of the best tips on hiring the perfect candidate to manage your social media plan.
Identify your business's needs
The first step in hiring the perfect candidate for your social media manager position is to know what your business needs are. This means you may need to do a deep dive into what exactly you are looking for in the social media world.
Once you know what you need, then you will be able to understand what the perfect candidate will look like for you. In most cases, companies looking for a social media manager increase their presence beyond what it may already be.
Develop a specific job description
The next step after you have determined what the needs of the business are is to create a job description that shows exactly what you expect from the position. Knowing what a social media manager does can help you to narrow the scope of the job description.
Most social media managers are focused on working with content creators to develop content that fits the brand of the company as well as setting up regular posting times throughout the week or month. In addition, they are responsible for keeping track of what is working and what is not.
Narrow down the social media platforms you want to be on
Once you have identified the needs of your company and specified the job description for your social media manager position, it is time to decide what social media platforms you want to be on. This will help in finding the right candidate for the job since many SMMs specialize in certain platforms.
If you take the time to narrow down your choices, then when you are combing through resumes, you will be able to weed out the ones that do not fit your criteria. In addition, having your SMM focus on a few platforms, in the beginning, will be more helpful than casting a wide net into all of the platforms.
Define skills you want in a social media manager
The next step in the process of hiring the perfect social media manager is to define the specific skills you would like your SMM to have. This not only means the platforms you wish them to use, but also experience levels and marketing acumen.
Some skills every social media manager should have include writing skills, customer service, organizational skills, understanding of analytics, and course social media experience. There are many more skill areas that a great SMM should have, however, these are the most important.
Decide if you want an in-house or freelance SMM
Before beginning your interviews for candidates, you will need to decide if you want your social media manager to work in-house, or if a freelancer is more your style. This, of course, may be decided for you if you were to find the perfect candidate.
In determining this aspect of the job, it is important to understand whether or not you have space in-house for the person. Is there an office or cubicle space for this person to set up shop? Knowing this can help you decide which one works best for you and the company.
Use job posting services
After you have worked out the job description, skills, and whether you would like your SMM to work in-house or freelance, it is finally time to get your job posted for others to see. This can be done in several ways, the most common being posting on a variety of job boards.
It is important to be strategic when you are deciding which boards you want to post to, depending on the caliber of candidates you wish to find. The best rule of thumb is that if you are looking for a primp SMM, you need to go to places they are; think LinkedIn and other social media sites.
Put the word out that you are hiring an SMM
Not only is it important to post your job, but it is equally important to put the word out within and outside your company. Doing this means that you may have a better chance of finding that perfect candidate.
In some cases, you may find your diamond in the ruff within the walls of your business but just did not know about it. In other cases, one of your employees may know someone who is a great candidate for the position.
Create a task force of managers who will sit in on interviews
Sometimes being the only person in interviews can become somewhat daunting, especially if there are quite a few people who would make great candidates. This is why it is important to create a task force of managers and others to sit in on interviews.
Where you may see someone who looks like the perfect candidate, others may see something in them you did not notice before. Having a committee to narrow down the choices sometimes means that you are more likely to find who you are looking for.
Narrow down the candidates
You and your task force are now tasked with determining which candidates will make it to the next round of interviews. Keep in mind that this process should not be rushed by any stretch of the imagination.
If you are going to find the perfect candidate, then you need to take the time to look at each one carefully. You and your task force should be able to discuss the candidates and decide who, from the resumes, you would like to speak with in person.
Set up interviews with your shortlist
Once you have narrowed down the choices, it is time to start setting up interviews. This is also where your committee will come in handy as more eyes on the candidates can determine if they are not only a good choice but also a great fit for the company.
You will want to ensure that you are setting up interviews based on your own and your committee's convenience. You should also consider the candidate's availability since they most likely will be coming from their current job.
Match your finalists up with the job description and desired skills
After the interviews, you and the task force can sit down and discuss which candidates should and should not be cut. You can do this by ensuring that they have the skills you outlined in the job description and scope of work.
Doing this will allow you to further reduce your list until you find one or two candidates that stick out the most. Keep in mind that you took the time to create your job description and skill set carefully, you do not want to give up on that at this point.
Develop an enticing hiring package
To ensure that you get the right candidate as your SMM, you will need to make sure that you are offering them a fair, but outstanding offer. You need to remember that social media jobs at this point are plenty and the best candidates will go to the companies offering the most.
Similar to the fact that you are being selective about the job description and other factors of hiring a perfect candidate, the SMMs that are out there most likely have their pick of several jobs. This means that for your company to stand out, you may need to up your initial offer.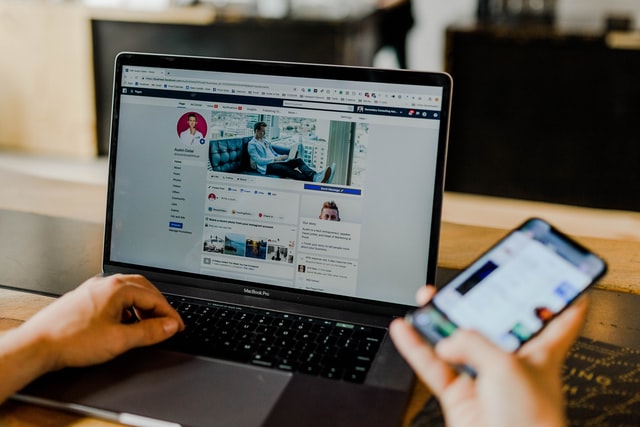 Ready to Hire a Social Media Manager?
Overall, hiring a social media manager, while can be somewhat overwhelming, can also be rewarding when you find the perfect person for the job. Following these steps can lead you to an SMM that is a huge asset to your company. Check out this article to learn more about trends that are important in the hiring process in 2022!