What Are the Biggest Hiring Trends in 2022?
Natalia Persin
Since the COVID19 pandemic in 2020, keeping a company fully staffed has been harder than ever before. So with not enough talent to go around, how can you expect to attract and keep the highest paid employees?
Some companies have figured it out, and their tactics have created highly effective trends that help them to be successful when hiring potential candidates.
Keep reading to learn all about these trends so your company can implement them within your own company and attract the best talent possible.
How the Covid Pandemic Changed Hiring
Before 2020, working from home was seen as a luxury only those who found the perfect position were privy to. Now, many employees have found they enjoy working from home, and they actively seek out these positions as they know they are available.
This is attributed to the fact that many employees saved time and energy on their commute, allowing them to get more sleep which helped to improve their focus. 
It isn't just the working from home that changed, however, as many people used the pandemic to finish the schooling they had been putting off, or take the time to pursue their dream position. Therefore most candidates are now more picky at the positions they are willing to take, and they may need the flexibility to work around their education.
This has left many companies lacking the staff they need to operate properly and give potential employees the upper hand, which in turn caused a shift in hiring trends.
How Have Hiring Trends Changed?
Because of all of the changes in the employee's desires, many companies have found themselves struggling to find enough employees to staff their companies. Thus, companies must now be more actively involved in acquiring employees.
Gone are the days when a pile of applications would end up on a hiring manager's desk. Instead, many hiring managers must actively seek out the individuals they wish to hire.
Not only that, but these managers must also be more actively involved in the hiring process to ensure a potential candidate is not attracted by a competing company based on the offer of employment made by your company.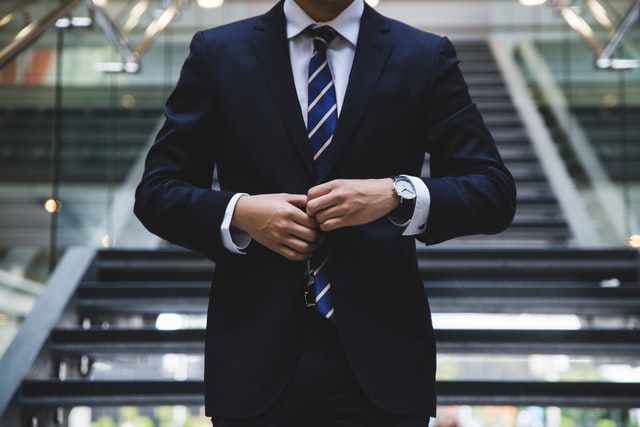 The 10 Biggest Hiring Trends of 2022
Ready to make changes to your hiring process to attract the best candidates? Below are the 10 biggest hiring trends of 2022.
1. Engage Candidates Early
Before 2020, it was common for an employee to submit an application and then wait weeks or even months for an interview. During this time there might be lots of work going on regarding the potential employee in the background, but they are not actively engaged.
Now, because potential employees are often fielding numerous offers, it is best to engage with the candidates early. This means, as a hiring manager, that when you see an application of an employee you like you should give them a call right away, let them know that you like their application, and discuss moving forward.
What this does is build a relationship with the employee earlier, so they are less likely to continue looking for positions, which increases the chances that an attractive candidate will convert into a useful employee.
2. Shorten the Hiring Process
Because candidates are likely to be fielding multiple offers, it is in your company's best interest to shorten the hiring process as much as possible. A company can do this by replacing drawn-out portions of their hiring process with automation and eliminating superfluous steps.
For example, instead of a three-part interview process where the candidate is required to travel, consider brushing up on video conferencing skills and allowing the potential employee to do their first or even second interview in the comfort of their home.
A company should even consider eliminating one of the many interviews in the process, replacing it with a test the employee can complete at home. There are many digital skills and aptitude tests that make it easier to judge an employee than an interview.
By combining these two tactics, a hiring process that once took months can likely be reduced to a couple of weeks, making it less likely your perfect potential candidate will wander off or find something else.
3. Improve Recruitment Marketing
The hiring process can only be shortened when a company has the right candidates. Therefore a company wanting to be competitive with hiring in 2022 also needs to devote time and resources to recruitment marketing.
Recruitment marketing to the right audience will ensure that the best candidates are coming to you, to begin with. You won't have to be chasing talent, as the talent will come to you.
This is done with a combination of speaking to the employees you already have, as well as employing social media and other hiring platforms. Many companies choose to employ a staffing agency to help as well, which can drastically increase the number of candidates that come your way.
Although these tactics can increase the cost of hiring (such as in bonuses given to existing employees or the cost of a recruitment agency) they can often increase employee retention, reducing the number of times you will need to rehire for a position due to hiring the wrong candidate.
4. Offer Remote Work
If a position in your company can be remote, it should be offered as such. One of the biggest trends in 2022 is that employees wish to work from home, so this tactic alone can earn your company some of the best candidates.
Even if a position can't be fully remote, consider making it a hybrid, where the candidate can work from home two or three days a week and then come into the office just two days. Employees are attracted to these types of positions because it allows them to save money and time on their commute as much as possible.
Not to mention that offering remote working positions is very cost effective for a company. The company no longer has to provide office space or office furniture, instead, they can provide a simple computer (or even just a program) and leave the rest for the employee to cover.
5. Diverse Positions
Once upon a time, a company may have hired an in-house writer to complete projects for them. This employee would be offered full-time pay, benefits, and office space.
A company can save all of these costs by diversifying a position to the point where a freelancer or contractor can take it on. Then the work can simply be assigned out, and it can come back without having to cover the cost of benefits.
Transforming a position where a freelancer can take it over also saves money on recruiting and the hiring process. It also makes it possible to just pay for the work completed rather than an hourly or salaried rate.
Diversifying a position can also allow a company to convert a role to a work-from-home position, as well as split one full-time office role into a part-time role divided between a few freelancers or contractors.
6. Candidates Know their Worth
Although it is easier than ever to hire someone for remote, freelance work, don't expect to underpay for it. Employees know their worth now and are willing to walk away from an offer that doesn't pay them enough.
Thus, a company may need to increase its budget for a specific position. But if this position is freelance, they often do this by converting the cost of benefits (such as health and dental) and adding it to the amount they offer the employee.
Either way, when hiring new employees in 2022, a company should expect to offer a very competitive salary or hourly rate in order to obtain and retain its employees. They should also be willing to negotiate the starting salary or rate with the candidate in order to land the ideal employee.
7. Shrinking Workforces
One of the most interesting hiring trends of 2022 is the shrinkage of workforces overall. Besides just contracting or freelancing jobs out, many companies are finding that AI or automation can take over some of the positions in the company.
While AI can replace some positions fully, others still require a human to be involved. For example, social media marketing can be partially managed by AI, but still needs some human input.
Many companies are looking for people to either work part-time to fill these partial positions or are looking for employees who can fill more than one role. For example, an individual that is hired to be a part-time social media manager could work full time if they were able to take on another part-time job in the company, like customer service.
While these candidates who can cover more than one position are a little harder to find, with the right pay and marketing, a company can save thousands of dollars by focusing on finding one good hire with multiple skills than having to hire two people.
8. Environmental Focus
It's time to face it; society cares about the environment. Job candidates don't want to work for a company that they feel harms the environment.
The solution to this hiring trend may be solved by employing better PR for the company as a whole. But it also means offering paperless options and stressing how environmentally friendly these options are in a job posting.
A company wishing to stay competitive in the hiring world should also highlight all aspects of their environmental friendliness in the workplace, including the fact that they allow employees to work from home which saves fossil fuels.
9. A Four Day Work Week
As much as companies hate to hear it, there are many studies that show that a 4 day work week greatly increases productivity. These studies have led many companies to switch over to a 4-day workweek, and the employees love it, to the point where many job seekers are looking for a company that offers a 4-day workweek.
While it likely isn't possible to make every position at a company a 4-day a week position, companies should work to transform any jobs they can into this setup in order to stay competitive. Remember, this doesn't have to mean less work, rather it means restructuring a position into 4-10 hour days rather than 5-8 hour days.
This solution is ideal for a company that has a position that can't be converted to work from home. Instead, change the position to a 4-day work week and work to attract potential candidates with this selling point.
10. Hire for Soft Skills
The 2022 job market is so competitive that you may not find a potential employee with the exact skills you are looking for. This has led many companies to hire employees for soft skills, then train them for the job on their dime.
For example, a student who has just finished a computer science degree may have some of the skills a company is looking for, like leadership and basic technical understanding but not all of them to fit a position. Rather than turning this potential employee away, the company will hire the student and train for the missing skills.
Because the employee may not have a lot of experience in the space the company is hiring them for, they can often acquire this employee at a bit of a discount. Additionally, this employee is less likely to entertain other offers as not all companies are willing to train.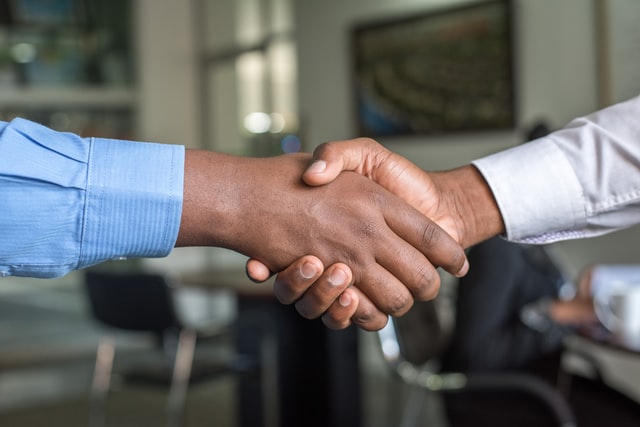 Ready to Create Competitive Hiring Methods?
No matter what type of employees your company is looking for, you will likely find it difficult to recruit in 2022. After all, the hiring landscape has changed drastically over the past two years.
But if your company can employ some or all of the biggest hiring trends within your organization, you will likely have luck in finding the perfect candidates. And if you find yourself still struggling to attract your potential employee icreatives is always available to help.