What Every Hiring Manager Should Know in 2022
Natalia Persin
The hiring process can be a daunting task for even the most seasoned hiring managers especially during the new landscape as a result of the recent pandemic. With so many new protocols and procedures in place, it is difficult to know how to handle everything.
While many businesses thrive off of in-person functions, there are many companies that have embraced the remote work world. But, it can be difficult to understand the various nuances that go with navigating how to make this transition.
So, what exactly do hiring managers need to know as they gear up for the 2022 hiring season? Read on to find out.
Why Is Hiring in 2022 Different From the Past?
As this new year rolled in, there have been many things that were left up in the air, especially coming at the tail end of the recent pandemic. With so many companies back to business as usual, hiring managers are learning how to navigate through the hiring process.
One of the biggest differences between the 2022 hiring process and ones of years past is that so many employees now are looking for opportunities where they can continue to work from home. Because of this, hiring managers have to find new ways to not only recruit, but also encourage potential employees to come to work for the company.
It is important to note that hiring managers that are recruiting in 2022 will need to make certain changes to their processes if they want to stay competitive with other companies. This includes how they recruit, scheduling interviews in various ways, what benefits and incentives they should offer, and much more.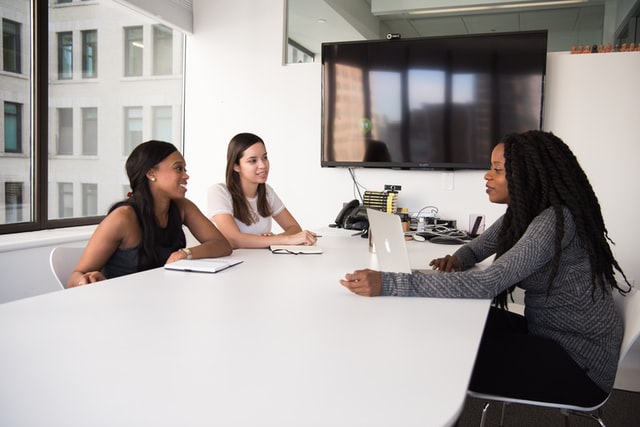 What Are Some Potential Issues That May Need to Be Addressed When Hiring?
In addition to the various changes hiring managers must make to the hiring process, other things will need to be considered as well. Much of this includes potential barriers that may keep candidates from signing on with your company.
Since the pandemic and other events in the past few years have brought various issues to the forefront, it is more important than ever for companies to create an environment that is conducive to expressing individuality. This means that businesses should take a good look at what policies and procedures they have in place and make changes accordingly.
Here are some of the issues that are on the rise that are important to candidates who are seeking new employment opportunities:
Equitable, diverse, and inclusive work environments
Better benefits
Flexible work arrangements
Advancement opportunities
Commitment to health and wellness
To be competitive, it is important for hiring managers to take these new trends into consideration as they are planning for new hires. Those who put the candidates' needs first will have the best chances to get the more qualified candidates.
Things Every Hiring Manager Should Know in 2022
The Great Resignation has made the job of a hiring manager even more difficult than it has ever been in the past. This is because people are not all leaving for the same reasons, which makes it even harder to nail down what they need to do to get candidates back to work.
While some people chose to leave their jobs to explore opportunities that they discovered while they were homebound during the pandemic, others left to find work-from-home options. Whatever the reason, hiring managers do have their work cut out for them when trying to find quality candidates that are ready to make their way back to in-person employment.
If you are a hiring manager and want to know how to handle hiring in 2022? Start with the following tips below.
Revamp Your Hiring Process
If there was ever a time to revamp your hiring process it is now since many people are looking to get back into the workforce. There are many things that are different about hiring now than there ever have been in the past.
Revamping your hiring process can mean many different things such as developing new processes, new ways to recruit, and new policies and procedures. If you want to create a different atmosphere in your company, this is the time to begin.
Develop an Interview and Turnaround Process (HBR article)
While the foundations of the interview process have not changed much from before the pandemic, the format options have changed. This is because, during times of social distancing, it was much better to do any type of interview virtually.
Even though the pandemic was hard for most people, the outcome resulted in many new processes and ways of doing things that were not done before. Using platforms like Zoom enabled people to connect in a variety of ways.
In addition to being able to interview either in person or virtually, the turnaround processes should also change. This is because, with the advancement of technology, we live in a faster time. This means that if hiring managers drag their feet, they may miss out on quality candidates.
Because of the faster pace, candidates are approaching the process after the final-round interviews in an entirely different way. In many cases, this means that instead of waiting for a follow-up call, they may reach out to hiring managers themselves.
Restructure Pay Scales
As people are getting back into the workforce, they are often looking for better opportunities that will incentivize them. This is especially true for those who enjoy working from home but will go back in person for the right price.
For hiring managers to attract qualified candidates, they will need to consider restructuring the pay scales. Money has always been a great motivator for some people who see it as a way to success.
Another reason for restructuring the pay scale is because many qualified candidates could most likely find a remote job that pays the same or better than what they had before. Hiring managers will have to do much better to convince them to give up the virtual work environment.
Consider Starting Bonuses/Incentives
Another way to attract more applicants to consider employment with your company if you are the hiring manager is to offer starting bonuses or other incentives. As stated previously, many people are motivated by money and a starting bonus is enough for them.
Hiring managers should know this about starting bonuses because other companies are offering them in 2022. This means that if you are going to compete for the best employees, you will want to do the same.
In addition to starting bonuses, there are other ways to incentivize candidates to apply and accept positions within the company. While most companies offer a variety of benefits, starting incentives entail anything that is not a standard benefit.
Those who are currently offering these types of incentives have gotten creative when finding things to offer. These incentives have ranged from additional PTO, vehicle allowances, moving expenses, and more.
Consider Offering Remote Work Options
Since most people were working remotely during the pandemic, many have wanted to find ways they could continue to do that. Hiring managers should consider this and work with companies to offer candidates the opportunity to work from home.
Many companies have decided to compete with other businesses by offering employees the opportunity to work remotely or at least for part of the time. This can work in a few different ways depending on the needs of the company and the type of work that is the focus.
Offer Alternative Work Hours
Depending on the type of company and work that is offered, hiring managers may want to consider that candidates may be looking for alternative work hours. Most candidates have a wide variety of options when searching for their next position.
Most people have heard of the four-day work week, but many have never considered offering it as a choice for employees. If the flexibility exists within the business, it may be something that brings in a higher quality of candidates for the position.
The four-day work is not the only option that companies could offer employees as a way to bring better quality workers. Being creative with the way people work can attract the right people to the job.
Rethink Employee Benefits
As people are returning to work, there are other things that hiring managers should know about possible candidates and how to encourage them to apply for work. Employee benefits are often offered by companies and can vary from business to business.
Hiring managers should know that in this day and age, they may need to rethink the employee benefits that are always offered. This does not necessarily mean that all of them should change, only that they should be revamped to offer things people want.
While insurance, PTO, and other typical benefits are still necessary to be competitive, they need to think outside the box to offer things that may incentivize candidates even more. Hiring managers should take the time to find out what candidates want and work with companies to add them as part of the package.
Offer a Retention Bonus
Not only should hiring managers consider incentives to bring candidates into the workplace, but to also keep them as employees. This is when the retention bonus would come in handy.
Hiring managers should be aware that when looking for new opportunities, candidates may be interested in earning a bonus for staying with the company for an extended period of time. This also means that companies may want to make this an ongoing incentive to further keep employees motivated.
Consider Using a Recruiting Service
While hiring managers do the majority of the interviewing and hiring for new employees, it is important to consider that many companies are using recruiting services to help them out. These managers should understand that this is not a way to replace them, but to help them find candidates that are qualified.
Recruiting services can take all of the pre-qualification work off of the hands of the hiring managers. This can free them up to focus on revamping their hiring process to bring in the best candidates.
Create an Effective Onboarding/Offboarding Process
Onboarding and offboarding processes can be another part of the work that is daunting for hiring managers. This is because they involve both bringing people into a company and then ensuring that employees leave with a positive experience.
Hiring managers need to understand that if an employee decides to leave, it is most likely not reflective of the company and their work practices. Effective offboarding involves interviewing employees to find out the reasons they are leaving and what would have made them stay.
Why Is Having Certain Processes Important?
Companies should empower hiring managers to ensure that the hiring processes include more modern ways to recruit and retain candidates and employees. By putting certain procedures in place, they can ensure that the onboarding and offboarding processes go off without a hitch.
When hiring managers are aware of the various things that candidates are looking for, they can create incentives and other processes that will attract them enough to come aboard. As more and more companies incorporate newer ways of recruiting, the competition for candidates will increase as well.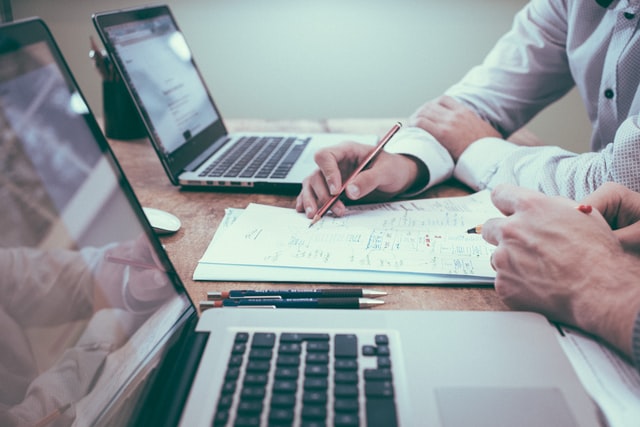 Are You Ready For Hiring Season 2022?
No matter what type of company you own or manage, hiring season often happens at various times throughout the year. For specific types of businesses, there are certain seasons for hiring, but for other companies, it usually depends on when there is turnover.
With 2022 being the tail end of the pandemic, more and more people are looking for new work opportunities. Hiring managers are often the key to whether or not a candidate is brought onboard their company.
If you are a hiring manager who is not quite sure how to create an effective recruitment marketing strategy, you may want to check out tips that will help you. As you begin to revamp your hiring processes, you will see that you will attract more and more qualified candidates that are wanting what you have to offer.