9 Tips For Better Recruitment Marketing
Natalia Persin
To get the best talent, it's vital to sell your organization as a great place to work. Even if you team up with a creative staffing agency, attracting attention to your employer brand will bring in more qualified applicants and help keep your existing talent happy.
Recruitment marketing should form the basis of each recruitment effort – when you post a job opening, tapping into existing branding will make success more likely. Like branding for a product, building an employer brand relies on a strong web presence, recurring touches, and strong communication with prospective applicants.
Many companies undersell their employer brand through a simple lack of attention. Read through this guide and use the tips inside to improve your recruitment strategy and get better talent for your organization.
What Is Recruitment Marketing?
Recruitment marketing is any one of a number of strategies designed to highlight the attractive features of a company to prospective new hires. While recruitment describes how a company fills new roles, recruitment marketing is a sustained branding and communication strategy.
An effective strategy for recruitment marketing takes into account all the various times a company makes contact with potentially interested applicants. Contact with the public and publicly accessible records of the company's behavior also have an impact and should be included in a recruitment strategy.
It might sound very similar to your employer brand, but recruitment marketing only comprises those efforts made to bring attention to the EVP and other aspects of the employer brand. Great workplace culture and stellar benefits packages are only going to influence prospective job applicants who have been made aware of them.
Channels For Recruitment Marketing
The avenues available for broadcasting your employer brand may have overlap with the channels you use for recruiting but only if you have resources to include within a job post. While you can link to an information page or a video about your teams and office(s), you can't post that by itself on a job board.
Social media, on the other hand, does work for both. Companies can post openings, a standalone video, FAQs, employee profiles, or a combination of all of these on their social media accounts.
Other strategies mirror those brands use to market their products and services. Career blogs that make use of SEO and boost the overall internet presence of the brand are a great way to bring traffic to the site and increase knowledge of your brand.
Networking events and social innovation initiatives are also good points for introduction. People can get a sample of your brand's priorities and make contact with people who already work there.
Any of these channels would also be a great way to find out more about the type of people interested in potentially applying for a job. With more information about what they're looking for in a job, what benefits appeal to them, and how to reach them most effectively, your recruitment marketing efforts are more likely to succeed.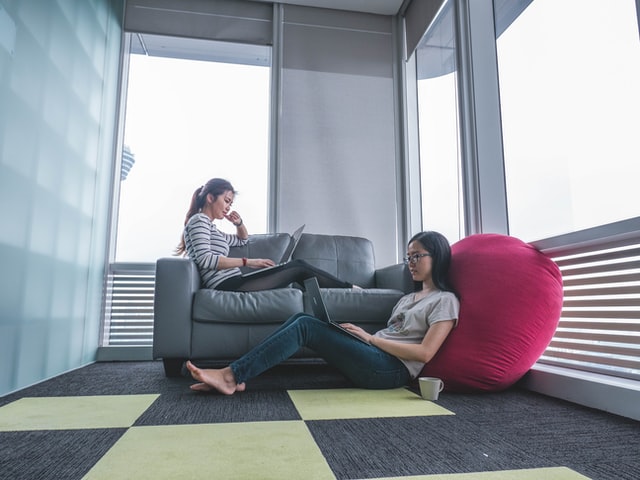 Consistent & Persistent Marketing
The most important thing to remember about recruitment marketing is it's not only for when you're hiring. Companies should be promoting a strong employer brand at all times.
Why is that, exactly? Because your brand should already stand out in people's minds as a staying brand and a great place to work.
That's not to say that some kind of employer brand promotion won't be effective from the first time people see it. Something is certainly much better than nothing. But a long-term approach gives potential applicants a better idea of your company and makes people more likely to apply faster when they see an opening.
Recruitment marketing also has an overwhelmingly positive impact on the marketing and branding of your products. Employer brand impacts your company brand. In some cases, members of the public view good employers as worth their support and will select their products even if they aren't the least expensive option.
That's why it's so important to build a strong employer brand and make sure people are aware of it. To do so, follow some of the recruitment marketing tips below.
9 Tips For Better Recruitment Marketing
1. Take The Initiative With Your Communication
If you don't project your employer brand, some kind of public perception of your company will form regardless. People naturally collect whatever information comes to them and they're likely to come in contact with former and current employees as well as previous customers. Make sure the company's marketing efforts are leading the way.
Of course, that means your marketing efforts have to be realistic and honest because people will eventually find out the truth when current or former employees speak out. When you're creating material for recruitment marketing, the best strategy is to showcase your employees.
Making the company the authority on its own branding relies on trust and authenticity. The more your recruitment strategy lines up with what your employees say about working for you, the more trust people will have in what you say.
2. Quality Content Is Vital
Recruitment content is used in much the same way as regular content is in digital marketing. It gives viewers useful information and attempts to direct them toward a call-to-action, whether that be signing up for a newsletter, subscribing to a service, or buying a product.
The subject matter of recruitment content needs to be different from what you would use for product marketing. It typically talks about things like recent events, announcements, or presents employee profiles.
One of the most difficult things about producing recruitment content is that it doesn't quite have the draw of typical content, at least as far as a general audience goes. However, some of the same content that attracts potential customers can double as employer branding and recruitment branding tools.
3. Use The Talent You Have
Whether it's employee-generated content like posts on social media, positive reviews on websites like GlassDoor or LinkedIn, or the way they present themselves to clients, your current team is probably the best single resource for employer branding. In that sense, employer branding is inherently long-term thinking because when you do it right it keeps building.
Referral programs are another great talent acquisition method that makes use of the talent you already have. They also incentivize current employees to be active in growing the team. You can further encourage such behavior by including relevant existing talent in the creation of new roles.
People are more likely to engage with content that's made by and centered around people. Many brands have a stated focus on improving people's lives, but few demonstrate it with authentic content that features employees. Doing so has the double benefit of giving current talent the ability to express themselves and the public (along with potential applicants) a look at professional life within the company.
4. Incorporate The Latest Trends
Tech innovations have changed how we think about UX design and there's no reason some of that new thinking shouldn't make its way into your recruitment strategy.
If there's one complaint many applicants and employees have about hiring, onboarding, or their day-to-day work, it's that communicating with managers and decision-makers is cumbersome or impossible. Tools like ChatBots and robust applicant profile pages can help streamline the application process and let people know what stage of the process they're at currently.
These same tools can be converted into permanent communication channels for employees to reach out to HR, submit time-off requests, talk with their teammates, and even share files.
Creating this kind of pathway from the earliest days of an application process through to years of work gives employees a sense of their journey within the company. Compare this with the old-fashioned way of doing things: applicants get a few calls and emails, schedule interviews, and then get onboarded by a manager. What follows is a loose and indefinite series of projects with no meaningful narrative behind them.
With the right tools, the company can help create that story and let it grow into a career path. Plus, people like to know they work for or could be hired at a company that will give them the opportunity to use the most cutting-edge tools.
5. Hone Your Social Media Chops
Every interaction brands have on their social media networks may as well be considered a public touch. They can either be positive, reminding people about the nature of the brand and keeping it at the forefront of their minds, or it can disparage their perception of the brand and keep them away from it entirely.
It's not all about customer service interactions, although those are very important. Content, job announcements, and news about what the company is doing can all be broadcast on social networks. One more modern approach is to hire a social media manager (or an intern) who can give a brand's profile a human side with irreverent or just silly posts that are more in line with those of everyday social media users.
Look to some of the biggest brands' Twitter pages for a good example of this. Thoughtful, informative, and sometimes brazenly weird posting by the frozen meat brand Steak-umm since 2017 demonstrated the company's value of sincerity and its simultaneous desire to break into the under-40 market. It seems to have worked – according to the Pittsburgh Post Gazette, Steak-umm saw "double-digit growth in sales year over year" since the shift in their social media approach.
Other brands like Moon Pies and Merriam-Webster have also found success and grown their follower counts with witty posting. They are not only growing their product brand, but they're also making their companies seem like fun places to work in the process.
6. Modernize Your Perks & Benefits
Startup culture has popularized in-office perks like free soda and ping-pong tables. Before that, in-building gyms and cafes were the standards for fringe benefits. While these perks still have appeal to many workers, benefits will have a greater impact in many cases.
For example, a robust employee health plan could be a better incentive and improve staff retention rates. One of the newer ways companies are offering benefits in a way that's friendlier to the bottom line is to be more flexible with work arrangements. More work-from-home and remote work availability have tons of appeal for employees with long commutes or children at home.
To include your benefits and perks in your recruitment strategy, you have to make their existence known. Either through advertisements, employee-generated content, or an explainer page on your website, people have to be able to see what benefits are on offer for it to impact the employer brand.
7. Make Insourcing A Priority
Although research shows that younger generations are more mobile in terms of changing jobs, that doesn't necessarily mean that a long-term career wouldn't appeal to them. The problem could be that organizations are no longer making that a possibility for a great number of people.
Insourcing is a strategy that can help provide a career instead of just a job. Rather than looking beyond your organization, you hire from within. Some of the things you outsource can be brought in-house to provide alternative career paths within the company.
Giving people the opportunity to progress in their careers demonstrates the brand's attention to its employees. In the turbulent times we live in, the mere possibility of staying in one role for a long time – assuming the benefits are good and the work remains challenging – could be a huge draw for talent acquisition.
8. Create Quick Entry Points For Interested People
Whether people find out about a job opening or your brand online or in-person, they probably won't begin a full-fledged job application right away. Give them a way to get in touch with your company quickly and set a reminder to do more research when they have time.
Mobile-first approaches are the way of the future as more and more people across the world are accessing the internet with smartphones. But it's also true that when it comes to big decisions and the large amount of information required for a job application, people might want to move the process from their smartphone to a larger device later.
Texting or signing up for an email list and giving users the ability to set a reminder is a great way to start. Recurring reminders via drip email campaigns increases the chances of a meaningful response. And even if the individual doesn't end up applying for a job, they're still engaged with the brand so you can reach out to them much later when they might be interested.
9. Save Time With A Staffing Agency
It's much easier to concentrate on your employer branding if you have a staffing agency like icreatives handling the bulk of your hiring process for you. We can help with initiatives such as insourcing and ensure you find the best possible creative talent for your team from the start.
A more streamlined hiring process makes things less frustrating on both sides. Prospective employees will have a much better experience if they don't have to wait for tons of other applicants to be interviewed. Even if they don't get the job, people who have experienced part of the hiring process are going to talk about it, which means you still need to account for them in your employer branding.
Strong employer branding helps even when a staffing agency is handling your talent acquisition. After all, that employer brand positively impacts job satisfaction once talent is on board.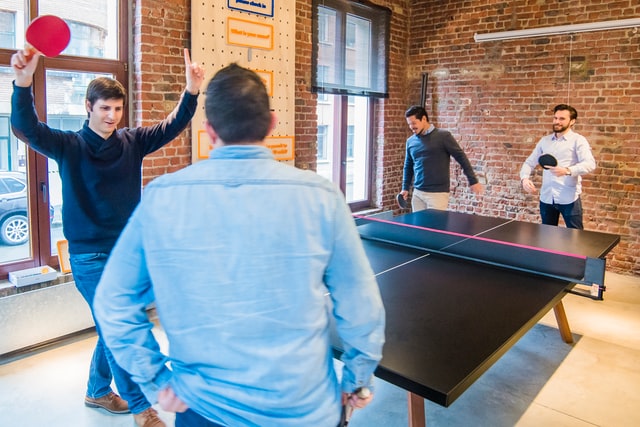 Conclusion:
Talent acquisition is much easier with a strong employer brand. Recruitment marketing describes all the efforts a company makes to direct attention to that employer brand to bring in higher-quality applications.
Developing your recruitment marketing is a win-win for the company and its employees. Improving the appeal of working for a company affects the people already working there and transforms them into conduits for positive employer branding.
You can still save time in your hiring process by partnering with a creative staffing agency, but recruitment marketing and employer branding are still important. They boost morale, create a stronger workplace culture, and help improve staff retention rates. Best of all, recruitment marketing and brand marketing frequently overlap, which means it's often possible to develop your recruitment marketing with the branding strategies you already have.