What is Omnichannel Experience Design?
icreatives blogger
How can UX designers ensure the user has a seamless, uniform experience? The answer lies in omnichannel marketing.
Not only are more and more people visiting websites and using apps on mobile devices and wearable tech these days, but they're also combining traditional channels like telephone and brick-and-mortar shops with those digital spaces.
The brand has to translate across every platform no matter what path the user takes. Designers must think holistically about all the ways customers will approach and interact with a brand.
Read on to learn more about omnichannel marketing, multiplatform UX design, and how you can use it to create a thoroughly enjoyable and lucrative experience for the user.
The End Of Single-Channel Marketing
Most companies of any considerable size have already left single-channel marketing strategies behind. Imagine a simple shop that only sells local produce. The entirety of their advertising and outreach may consist of nothing more than a simple A-board outside the shop and the design of the shop itself.
Even more developed businesses were embracing single-channel marketing up to the invention of the internet. Larger companies with large customer bases and product lines were using multiple single-channel strategies with little to no coordination between them.
That's all good and well – you can still create a great customer experience within a single channel. But with so many different avenues for people to discover new businesses, engage with them, and render their services, communicating through single lanes is no longer enough.
Think of all the different ways users and potential customers engage with the world and with businesses. Broadly speaking, we have:
Websites, eCommerce, and aggregate sites all offer people ways to browse products, find sales, compare prices, and purchase things in a single stroke. Customer service can also be handled through the same platform or linked on the website.
It seems like everyone has an app they're clamoring to have users download these days. That's because designers can construct apps and user pathways in an app and create a more cohesive experience. Apps are also better at keeping the user occupied and driven toward a call to action.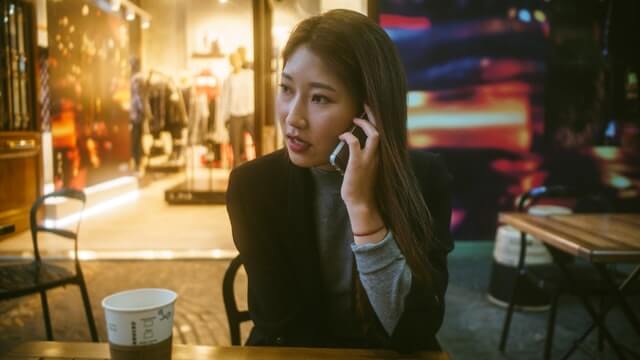 Connecting via phone call is one of the oldest modern technologies. Calling for pricing or customer service may have declined in favor of chats or emails that don't require person-to-person contact in real-time, but that doesn't mean phone lines don't still have their place in the user experience.
Sending emails is useful for more than just email blasts and sale notifications. Registering for an account just about anywhere requires an email account, which means designers are almost certainly going to have to account for what happens after the user signs up – will there be newsletters, promotions, or digital receipts?
The last few decades have seen social media arrive to disrupt classic communication and then transform into a cultural institution that's here to stay. Although it might not have many functions that are fundamentally different from chats, emails, or text messaging, social media blends tons of functionality in one package. Plus, the user engagement on social media sites is typically sky-high.
Although it never reached the heights of email in terms of marketing, texts are still heavily relied upon by many people and are a great way to connect and update customers who don't have social media accounts. One of the most common combinations of SMS and the user experience is airlines that text flight updates to customers who opt-in for them.
Lest we forget people do still go out to shops and businesses in person, too. Many companies have seen great success at blending the in-store experience with a digital app. Users commonly browse products on an app and see what's available in-store before going to make their purchase at the physical business.
Omnichannel vs. Multichannel
Implementing many different channels that are not coordinated is called a multichannel approach. Creating a consistent journey across every channel requires omnichannel experience design.
For example, imagine you have a company that sells fresh juice. It's a small operation, but it's growing because it can source fresh fruit that is otherwise not readily available in the region. Such a store is probably dependent on the appearance and attractiveness of its retail locations.
A multichannel approach might include flyers and mailers for the community and relatively close clientele. Email lists, an app and/or website, and social media are probably in use as well. But the multichannel experience doesn't require any of these methods to present a uniform story for the user.
The ad campaign on the flyers might not be repeated on social media. Different aesthetics and copy might be employed. Shopping on the website or using the app doesn't have to be intertwined with the in-store experience.
Meanwhile, an omnichannel approach would merge all of the various facets of the brand into a seamless experience for users. It takes into account the way shoppers and customers have evolved in the digital age, approaching their shopping and communication habits from a wide and ever-changing number of angles.
Putting multiplatform UX design into use means creating a continuous experience. What the customer does on one platform, they should be able to finish uninterrupted on another.
For example, if that juice store sends out a promotional discount via email, the user should be able to read more about it, save it to their app, browse the current selection, and then make the purchase utilizing the discount in the store. All this should be possible without the customer having to backtrack. They should never have to revisit the original discount email if they don't want to.
It's not that some companies prefer the multichannel approach. In many cases, it's a lack of foresight or design thought. Older businesses could still be trying to evolve with the times. But doing so will be advantageous even for small companies with fewer but more dedicated customers.
The Advantages of Omnichannel Marketing & Experience Design
Creating a cohesive brand is more than just aesthetically pleasing for the user. It also helps guide them through their journey and toward a call to action.
Building consistent multiplatform UX design products helps add logic and consistency to the user experience. Additional information, customer service needs, affordances, and products are all linked into a linked map that the user can traverse as they wish.
Think of the clickstream on a website and how you can expand that across platforms. Every break in that pathway increases the likelihood that the user will abandon the pursuit of whatever they were looking for and either go elsewhere or just forget about it altogether.
One of the greatest advantages to creating a unified pathway for the customer is that it also allows the designer – and therefore the business – to gain greater insight into their users and how they behave. Omnichannel marketing accomplishes this by tracking micro- and macro-conversions.
Micro-Conversions and Multiplatform UX Design
All the small steps customers take that lead to the final action – be it a sale, quote, or subscription – all these small steps are called micro-conversions. The end goal is called a macro-conversion.
Micro-conversions can be a great source of user information. They're essentially guideposts for the user and they allow the UX designer to study how people are moving through the platform.
Uniting the brand across all platforms allows you to study all the micro-conversions users go through from any starting point. If the user makes one micro-conversion, requiring them to shift platforms and start over could spell the end of their journey toward a macro-conversion, at least with that brand.
Examples of Micro-Conversions in Omnichannel Marketing
Depending on the platform, the brand strategy, and the company, any of the following could be signals of micro-conversions on the user path:
Likes & other social media responses
Downloading free resources
Signing up for newsletters
Adding products to the cart
Building a favorites list or wishlist
It's important to note that micro-conversions don't always lead to a purchase or other macro-conversion. Because users frequently begin the journey toward a macro-conversion and then pause or abandon it completely, tracking these micro-conversions allows UX designers to gather information about the habits of more users.
The greater insight into the performance of the design product is even more impactful when you have a cohesive omnichannel experience design. That's because you'll have more information about the effectiveness of the entire design and brand strategy in the real world, including when it doesn't lead to a macro-conversion.
Designing Omnichannel Customer Experiences
Many of the largest companies have successfully implemented omnichannel user experiences. Perhaps the clearest example is any retailer with online ordering and in-store pick-up. Users can browse inventory on a computer and add things to a shopping cart which is then accessible on their mobile device. Alternatively, they can check inventory and then go complete their purchase in-store.
For UX designers, crafting this sort of pathway requires a holistic view. Tools like apps and personal accounts make it much easier to give people the ability to engage with the brand and continue to interact with it even if they don't make their final purchase until much later.
How to Design a Seamless Omnichannel Experience
Implementing the omnichannel approach will naturally differ based on the end goals, product, and company. But there are some general steps you can take to build a seamless omnichannel experience for your users.
Much as you would with any design thinking approach, you need to empathize with the users and find out how they are most likely to engage with the brand.
Don't try too hard to drive the user toward one channel or another – give them avenues that offer the same great experience and make sure they can accomplish what they need to with any one of them.
You might do this with cookies, shopping carts, or accounts, but make sure that whatever a user does on one device or platform can be saved, continued, and completed on any other device at any time. Favorites lists and wishlists are great options to accomplish this task.
Common Mistakes in Omnichannel UX Design
Although many of these retailers have integrated websites, apps, and in-store experiences, there are a few things that many designers are still getting wrong when they try to build omnichannel user experiences.
1- Customer Service
A crucial part of the user experience is customer service. Even if most people won't need to use it, the ones who find themselves reaching out to customer service are likely to already have some problem or issue. They're well on the path to a bad experience, which can greatly hurt the brand.
It's common to see links and even FAQ sections on apps these days. But that doesn't quite go far enough. One approach that is generally more helpful to users with questions, doubts, or problems is the chatbot. These bots are programmed to respond to user questions as a real person would and help answer questions.
When the chatbot isn't enough, most designers simply insert a complaint or contact page for the user to send a message to the company and wait for a response. If you can reduce the turnaround time on that response, then that can be a fine option. But adding a phone number, text service, and error reporting function will help create more avenues for the user to feel like they can have their problem solved so that they don't abandon the process.
2- Social Media
Many companies still have trouble integrating their social media presence with the rest of their brand. Some have relied solely on interns to make lifeless posts about sales while others have inexplicably adopted an irreverent and in many cases ironic style to try and mimic the behavior of other users on social media websites.
Both of these approaches miss the mark. Designing for social media is a bit different than prototyping or building ad campaigns for other channels, but it's an essential consideration for designers who are aiming for a truly omnichannel approach.
A better way to use social media is to transform it into another avenue for customer service and reviews. Be wary of requests for customer service or troubleshooting that don't receive a response on social media because they're publicly visible and may make a big impact on the brand's image.
While it might not be feasible to use social media to conduct all transactions, you can bring users into the regular pathway by directing them to email, phone, app, and account resources on social media accounts. Make sure others can see when steps have been initiated so they know the brand will take action.
3- SMS & Messaging
Even though texting is a few decades old, few designers are incorporating it into their omnichannel user experience designs. Updates and registrations are just two ways you can use texting to keep users updated without them having to sign in to an app or their account.
Other apps that are designed for messaging like Viber and WhatsApp are also good resources for UX designers. Sign-up lists, chatbots, and requests for information and updates can all be done through these channels more effectively than they probably would be on social media sites.
You might want to think twice about using these channels for advertising since users might perceive that as being spam. But you can implement messaging services in certain ways. For example, a company might email notifications about a sale and promote the use of messaging services to see if the sale has expired or if the product on sale is still in stock.
Another way you can use these messaging services is by integrating them into your website or app. With a chatbot function, you can give users the option to do things like find their nearest store location or check a store account balance easily without having to go through tons of pages.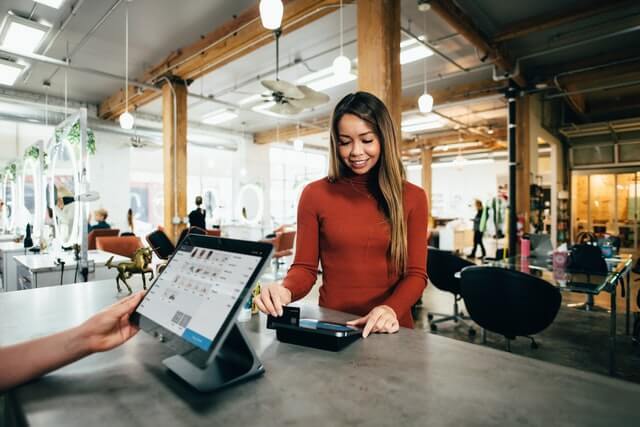 Conclusion:
Omnichannel experience design is the way of the future. It's no longer sufficient to give users a great experience on several individual platforms. To build strong customer loyalty and increase revenue, you have to build a seamless experience across every platform.
The holistic approach of multiplatform UX design may take a bit more effort, but it will pay off in the end. Users will be happier with their experience and more likely to re-engage with the brand in the future if the process is easy, intuitive, and accessible on every channel.