New 4 Steps To Avoid Misunderstandings During The Staffing Process
Natalia Persin
So you have decided to work with other recruiters on a staffing quest to hire new employees. What is the worst thing that could happen? All activities during the staffing process should be expected to go smoothly, right? Wrong.
Staffing processes are not always smooth sailing. They can be rife with challenges such as missing CVs, talent shortages, or unanswered requests. However, sometimes, many of these challenges may quickly degenerate into or even stem from misunderstandings among recruiters.
Misunderstanding during the staffing process makes it more difficult to focus on the goal of recruiting high-quality talents for a job role. As such, it is important to curb or avoid these problems throughout the process. In this article, we will explore four important steps to avoid misunderstanding during staffing processes.
Misunderstandings During The Staffing Process
Recruitment is inevitable for every company. In 2022 alone, 93% of employers carried out staffing processes in 2022.
Staffing processes are typically done by in-house Human Resources (HR) managers, recruiting agencies, or a company team looking for hires and a recruiting agency. Regardless of which organizational body is carrying out the recruiting, the recruiting team usually features
Sometimes, misunderstandings are inevitable during the staffing process. This is unsurprising, especially when various people with varying experiences must agree on whether someone is a good fit for a job vacancy.
These misunderstandings can be more severe during clients looking to work with you, the recruiter, to find a qualified hire for a job role. Frictions may arise because these clients want you to carry out the process a certain way or handle a problem differently than you already are.
Misunderstandings during the staffing process result from differences in perspective, preferences, and ideations. Co-recruiters may share different opinions about how they think the hiring process should be handled. Your clients may not share the same perspective about how you do things.
However, misunderstandings are detrimental to the purpose of any recruiting process. They reduce the possibility of getting your jobs filled quickly with qualified candidates. After all, how do you expect to make successful hires if you cannot agree on each other's perspectives?
As such, it is essential to avoid misunderstandings to ensure the staffing process remains easy. Avoiding misunderstanding involves ensuring you, your team members, and everyone involved see eye to eye. It eliminates miscommunication, ensuring you develop a professional and trusting relationship that enables you to attract and retain talented employees.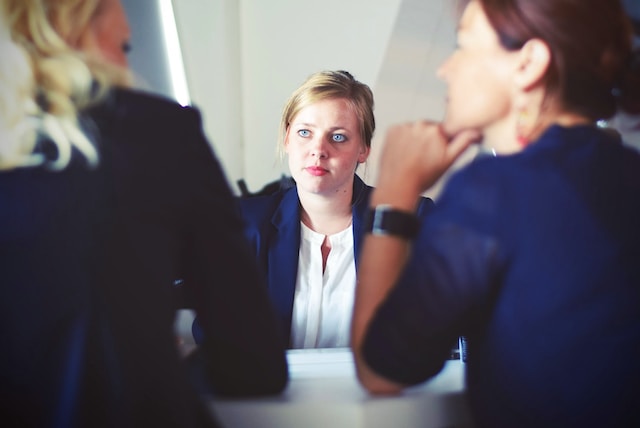 4 Steps to Avoid Misunderstandings During the Staffing Process
Working with other team members on a recruiting process requires patience, clear and effective communication, and the ability to see things from a perspective other than yours. However, sometimes these are insufficient to ensure the staffing process goes fine without misunderstandings.
To help you, we have compiled four effective ways you can ensure all team members in the recruitment process are on the same page. These four steps to avoiding misunderstandings include:
1. Walk Them Through Each Step
Not everyone has equal experience when it comes to undergoing staffing processes. Some are more experienced than others and believe the processes should be done in certain ways. Although this problem can be common among recruiters, it is also present in hiring teams of recruiting agents working with companies with job vacancies.
Miscommunication of differences in opinions, suggestions, and ideas is one of the many causes of misunderstandings during staffing processes. If not everyone is on the same page with the staffing process, it can lead to confusion, push-back on suggestions, and overall tension in the hiring process.
Before and during the staffing process, it is important to walk your team members step-by-step through the stages of recruitment. Don't assume everyone knows what they should do or their roles in the recruitment process. By doing so, you can cause differences among your team.
These differences, no matter how small, can lead to misunderstandings with your teams. In many instances, these misunderstandings might creep into your relationships with your candidates, altering what would otherwise be a positive outcome from the recruitment process.
More importantly, don't just decide without asking for input from other team members or ensuring everyone is on the same page and agrees. Provide consistent updates on every detail that concerns the recruitment process, outlining every aspect as necessary.
The need for constant communication is equally essential when working with clients. Keep your clients updated with every step and constantly request their opinions. After all, you are helping them recruit a candidate for their vacant job role.
Some ways you can offer step-by-step insights during the staffing process are by showing what you look for in potential candidates' profiles, displaying how you verify candidates, and playing what you expect from a quality hire. Constantly update all team members as necessary so they do not feel left out.
2. Address Their Concerns
If your team members are concerned about an aspect of the recruitment process, don't ignore their complaints. Listening to your team members' concerns is a great way to let them know they feel valued. This is a great way to avoid the possibility of misunderstandings in the future.
More importantly, it is important to pay attention to your client's concerns. Many businesses are not just looking for someone to fill a job role. They are also searching for someone whose experiences, skill set, and values align with their company's objectives. However, sometimes, they may have concerns about these needs not being met and may want to communicate these concerns with you.
By understanding your business's concern, you can ensure everyone is on the same page. It also ensures you exceed their expectations of the outcome of the staffing process.
3. Working Together on Qualify and Quantify Descriptions
Don't just whip out a final list of candidates that should make it to the final rounds of the hiring process. Without consulting with your team members or clients about the best way to choose candidates, leave them out of the loop. This not only makes them feel confused but also ensures that your opinions are not treated with levity.
Agreeing on which metrics should be used to determine the candidates that qualify for a job role can cause friction among recruiters. As such, it is important to converse with your team members or clients to determine the best quantity and quality to evaluate clients.
By working with your team members and clients on this aspect of the staffing process, you eliminate or drastically reduce individual biases in the hiring process that could influence the hiring decision. Since every member's unique perspective is considered, you can enjoy a more objective evaluation in the staffing process. More importantly, you minimize the risks of a misunderstanding because certain team members feel they aren't considered enough.
Additionally, by working on the metrics to determine eligible candidates together, you encourage diverse insights, improved decision-making, and comprehensive evaluation. This is a great way to ensure the staffing process is successful.
4. Discuss Limitations
The perfect hiring or staffing process does not exist. There will always be limitations that may cause misunderstandings when not appropriately addressed. Therefore, it is important to discuss these limitations with your clients or team members before it becomes more difficult to handle.
Factors such as talent shortages, changing job markets, lack of diversity in the talent pool, and time constraints can severely limit the progress of any staffing process. Some of these limitations can easily be predicted, while some may not be. Regardless of the case, these limitations may cause friction in the staffing process and tension among the recruiters.
However, by addressing these limitations even before they show signs of being a serious problem, you are one step ahead of side-stepping possibilities of misunderstandings. This will not only help you maximize your talent pool thanks to a more efficient hiring process but also make the most of your talent acquisition process.
Additionally, explaining these limitations to your clients will answer their questions about the process. Many clients often expect recruiters to carry out perfect hires. They expect nothing but a swift process that will end in choosing a candidate fitting right into the empty role and their corporate culture. However, perfection is impossible, and hiring processes typically face limitations.
By discussing the limitations, such as the problems faced at a certain stage of the hiring process with your clients, you help them understand the problems you face during the hiring process. This, in turn, will reduce the risk of misunderstanding.
Some ways to discuss limitations with your team members and clients include providing data about current trends in the job market or offering a list of the most in-demand skills.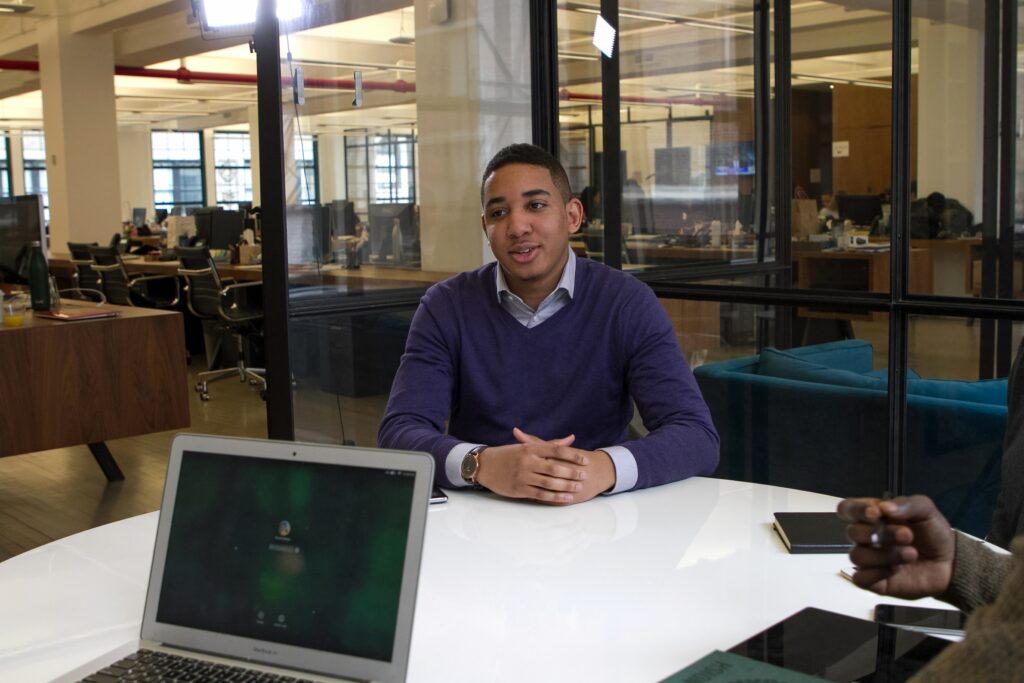 Other Ways To Prevent Misunderstandings During The Recruitment Process
Misunderstandings do not necessarily have to be between recruiters or the recruiters and recruiting company. Sometimes, this friction might lie in the recruiters' relationships with the candidates. One major factor that leads to misunderstandings between recruiters and candidates is the disorganization of the recruiting process.
According to one report, the average number of people who apply for any given job is 118. This number may be more or less depending on several usually unpredictable factors.
With the average number of applicants exceeding 100, recruiters have their work cut out for them. Hundreds of applicants mean spending time and effort navigating bulky emails, phone calls, and even interviewing individuals. This can cause any hiring process to go haywire in any insufficiently quipped recruiter.
This, in turn, leads to disorganization and inefficiency in the hiring process, particularly communication. With strained communication comes misunderstanding threat to the goals of any staffing process.
Misunderstandings can be chaotic and detrimental to the goals of the recruitment process. After all, candidates quickly jump ship if they notice a company isn't giving them what they want.
In order not to lose talents, it is important to avoid misunderstandings. Some ways you can do this include:
Detailed Job Descriptions: Avoiding misunderstandings means ensuring both parties are on the same page. One way to do this is by ensuring the employees access detailed job descriptions. Provide comprehensive and accurate job descriptions to give candidates insight into what they are setting out for. This includes responsibilities, required skills, qualifications, and expectations about working hours, travel, or remote work options.
Transparency: Transparency means you are being extremely honest with your candidates. It involves communicating every aspect of the hiring process to candidates. Doing this ensures they have clear expectations of the process, thereby eliminating the possibility of misunderstandings. Some ways to implement transparency in the process include informing candidates of the timeline, interview stages, and what they can expect at each phase.
Honest Expectations: Exaggerating certain recruitment process features is unfair to the candidates. It creates a false facade on the role they are applying for, causing them to be underwhelmed or overwhelmed upon resuming duties. This will lead to job dissatisfaction, and your new hire will probably leave sooner than their employer expects. Instead of setting up a chain of bad reactions due to a 'white lie,' it is best to be open without being unrealistic. Be open about every factor, including the salary range, benefits, and any potential challenges associated with the position.
Consistent Communication: Inconsistent communication is one of the many red flags many candidates look for in a recruiter. As such, it is important to communicate with the candidates constantly. This will keep them updated on what is going on with the recruitment process. Consistently communicate when there will be changes in plans or schedules.
Addressing Concerns: Candidates will also have questions about their experience during the recruitment process. It is vital to encourage them to share their questions, and is equally important to provide honest answers to their queries.
Avoiding Misunderstandings During The Staffing Process
No hiring process is truly perfect. Sometimes, employers, recruiters, and candidates deal with misunderstandings that may adversely affect the staffing process when not handled effectively.
The recruitment process can be riddled with problems that can make it inefficient and ineffective. However, working with recruiting experts increases your chances of nailing your staffing needs quickly and with fewer problems.
At iCreatives, we are dedicated to helping companies across all industries achieve their staffing goals. It doesn't matter if you need a contract worker, full-time employee, or freelancer, we can help you attract and hire talented candidates in no time.
Are you ready to enjoy a swift and efficient acquisition process? Contact us at 855.427.3284 to find your ideal candidate.