How to Use Networking to Find a Job
Natalia Persin
Searching for a job is often an overwhelming experience for most people, no matter what your experience level is. Finding the right opportunity means sending out many resumes and filling out a large number of job applications weekly.
But what happens when this common method of searching for a job does not yield the right results? Most research in this day and age points to networking as the key to finding some of the best job opportunities out there.
Wondering how to use networking to find a job? Keep reading to find out how.
What is Networking?
Networking is the process of developing professional relationships with others to advance your career. It is a process that can be done in person or online, depending on your personal and professional goals.
Networking is the process of connecting with people to interact, share, and exchange information. It is an important skill to have in today's world because it helps you find jobs, develop business contacts, and create opportunities for success.
Activities involving networking can take place in many different ways, such as through social media or at industry events. It is a valuable tool for finding a job because it is how people in your desired industry may come across opportunities that you would otherwise not find out about.
Why is it Important to Network When Looking for a Job?
Networking is a vital part of any professional's career. It can help you find your dream job, make valuable connections, and even make a difference in the world.
There are many networking benefits, including making connections with people who might be able to refer you for jobs or other opportunities. Networking can also help build your reputation and lead to more opportunities in the future.
In this day and age, with the various ways in which people are working, it is vital to keep a network of people close by. This is because when it comes to finding a new job, this network can help you find the perfect opportunity faster than you could on your own.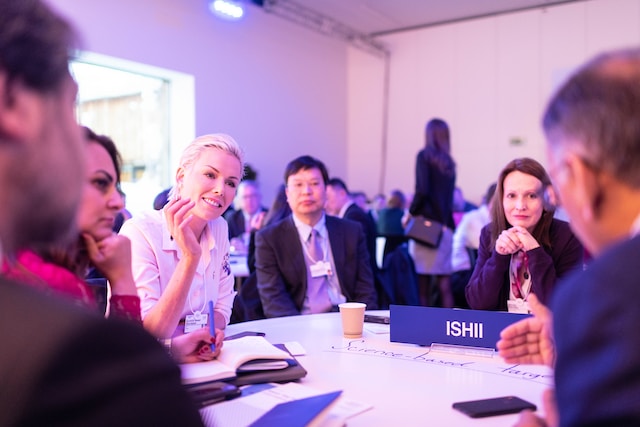 Who Should You Be Networking With When Searching for a Job?
When it comes to networking, there are a wide variety of people and places that you can begin to form a network with. Whether you are set on networking only online or in person or a mixture of both, you have many opportunities at your disposal.
Some events are better than others for networking. A good place to network would be a conference or seminar where there is a lot of interaction and discussion. This is because it will allow you to build relationships with people who share your interests and are in the same industry as you.
If you choose to network in person, there are a variety of events that you can participate in, depending on your industry. In most cases, these events are posted somewhere, so others like you are aware of them.
The goal of networking at events is to get to know other professionals in your industry, make connections, and find out about new opportunities. Networking can provide you with a valuable connection–which may lead to a mentor.
There are a few things you should keep in mind when attending an event:
Be strategic about who you talk to and what you say
Take some time before the event to think about what you want from it and how best to achieve those goals
Research the event beforehand so that you know who's going to be there, what topics will be discussed
Bring copies of your resume, just in case
While this is not an exhaustive list, they are important to keep in mind if you are attending an in-person networking event.
If the networking event you are attending is online, many of these tips still apply since you always want to put your best foot forward. These are the people that you are looking to form connections with that may lead to job opportunities.
How to Use Networking to Find a Job
As you begin your job search, it is important to keep in mind that finding opportunities to network will lead to more job prospects. Because of this, you should be aware of the many options that are out there for you to network.
Depending on your industry, there may be a wide range of available networking opportunities either online or in person. Whether you have been in your current industry for a long or not, you should still be able to find networking events you can attend.
Wondering how to use networking to find a job? Read on to find out.
Use Social Media
Social media is one of the greatest ways to network with other people from the industry in which you work. Finding new ways to connect can help you to foster new connections, which can eventually lead to job opportunities.
Social media platforms such as LinkedIn, which is a platform for professional networking, can provide you with a plethora of potential connections. These links can lead you to either job searches on the site itself or direct supervisors looking for new talent.
While other social media platforms can be helpful, most people find that ones that are focused on professional connections may be best. However, it is not uncommon for job seekers to also use social media platforms such as Facebook and Instagram to find new ways to connect.
Find Face-to-Face Opportunities
Just as there are many opportunities for networking on social media platforms, there are an equal number of them in person as well. Depending on where you live and what industry you work in, you will likely find many different events that you can attend.
Networking in person adds a different perspective to the entire process since you cannot typically hide anything from others. Additionally, you will need to ensure that you have brought everything you need for the event, such as resumes.
Most major cities have a wide variety of face-to-face networking events throughout the year, and finding them is not typically difficult. If you know people in your industry, then they may be a great source for finding events you may be interested in.
Foster Referrals with Personal Contacts
If you have not yet decided that you want to network with strangers by attending various events, you may consider sticking with your contacts. These can be family or friends that can help put in a good word for you to specific people.
Do not be afraid to ask your friends and family if they know anyone who is hiring in your industry for whatever it is you are looking for. This can be a great way to find job opportunities that you never thought of before.
Job Fairs are often held by various companies and/or industries at various times throughout the year for the sole purpose of searching for new talent. Attending one or more of these types of events may increase your chances of finding the right job for you.
Attend Job Fairs
While most job fairs are typically held for a variety of current job openings, some companies encourage individuals to leave their resumes for other positions should they have an opening in the future.
Overall, even if you do not find the perfect position for you at a job fair, you have likely made several connections that could lead to something down the road. If you take the time to leave your resume with different companies, you are more likely to find something sooner rather than later.
Search for Conferences or Other Networking Events
Other than job fairs, many organizations will hold conferences and other networking events that you can attend. These types of events are typically open to the public and are encouraged for those who are seeking a job.
There are many opportunities for networking during these types of events, whether or not anyone is there seeking new talent. The connections you have the opportunity to make with the various people there could eventually lead to a job prospect at some point.
Step Out of Your Comfort Zone
More than anything, if you are seeking a new job, you are going to have to step out of your comfort zone to find the right opportunity for you. Even if you are introverted, you will have to do some talking to others to find the kind of job you may be interested in.
This tip can be difficult for many people and cause them to stay away from these types of events. While everyone doesn't need to attend networking events in person, it is often the best way to meet other people who can guide you to the right position.
Focus on Relationship Building and Not Just Selling Yourself
One of the most important factors when it comes to networking, whether it be to find a job or not, is to focus on building relationships. If you are at a networking event or job fair, most people know that you are there to sell yourself and find opportunities.
The problem comes in when you attend networking events and focus only on what other people can do for you. This can cause you to miss valuable opportunities to connect with people that may not be in a position to offer you a job but could lead to something down the road.
When you are networking, you must focus on getting to know the individual people instead of focusing on what they can do for you. Doing this can help you make connections that you may not have had the chance to before.
Be Patient
Another important factor to keep in mind is that networking is not a quick fix to your job-searching experience. In fact, in most cases, networking is something that may lead to something down the road.
Because of this, it is important that you remain patient with the process and do not get in a hurry or try to rush the experience. This can often be seen as you looking out for only yourself when networking is a way for people to connect to help each other out.
Do Not Forget to Follow Up
After you have done some networking, whether in person or online, it is important to follow up with the contacts you made. Keep in mind that the ultimate goal is for you to find a job, so following up with prospective leads can prove vital.
One thing to keep in mind is that the follow-up does not have to be done in any kind of formal manner. A quick email or phone call to touch base will show the other person that you remember them and value the connection.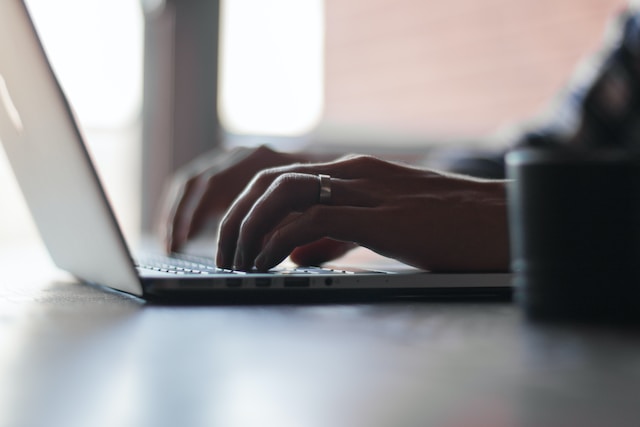 Tips to Use Networking to Find a Job
If you are set on finding a new job, you will have to put in the time and effort to make it happen. This means that you will need to make job hunting a priority by using tips from the experts in the hiring field have put together.
Here are some of the best tips for using networking to find a job:
Do not discount connecting with a staffing agency
Make time daily to send out resumes and job applications
Consider creating a spreadsheet to help keep track of applications and networking connections
Always keep your resume and cover letter up to date
Keep in mind that these are not the only tips that you should consider when you are on the job search. Networking can provide a valuable tool to help you move ahead and find the job you are looking for.
Ready to Use Networking to Find a Job?
Now that you have all the information you need to know about using networking tools to help you find a job, it is time for you to get out there and get started. Keep in mind that the key to finding a job is to be patient and keep looking. Before long, you will be involved in many interviews, some maybe even as video interviews.