Why Your Company Should Outsource Your Social Media
Natalia Persin
In today's business world, it is even more important to ensure that you are getting the word out to your potential customers. Luckily there are more and more ways to market your business with the many advances in technology.
Social media has been one of the best and fastest ways to spread the word about your business for many years. The time it takes to do it effectively, however, has been one of the biggest challenges business owners face.
Wondering why your company should outsource your social media? Keep reading to find out.
What Does it Mean to Outsource Your Social Media?
Many buzzwords float around the business world today and outsourcing is one of the most common. Companies have found many ways to get their work completed without having to worry about not getting it all finished.
Outsourcing social media means that someone else does the work for you to ensure that your business is out there in the world. This agency or freelance social media manager is responsible for posting at the right times and making sure that potential customers are seeing your business name regularly.
Social media managers, whether they freelance or work for an agency, are in the business of making sure other businesses shine in the eyes of potential clients. To do this, they have to be the very best at what they do and stay current with the latest updates.
How Do You Know it is Time to Outsource Your Social Media?
Many business owners know the benefits and importance of getting their names out there where others can see them. This is why it is so important to use social media to leverage your advertising funds.
The biggest problem with the desire to use social media to amp up your business marketing is that many business owners do not have the time. Because of this, social media becomes something that they will get around to someday.
For those businesses that do not use social media to their advantage, they may find themselves not earning the profits they want. In these cases, they often wonder what they can do to build the kind of business they desire.
When you find yourself at a crossroads in your business, owners typically begin to search for ways to make changes. This is usually the point that they decide to outsource some of the areas of the business.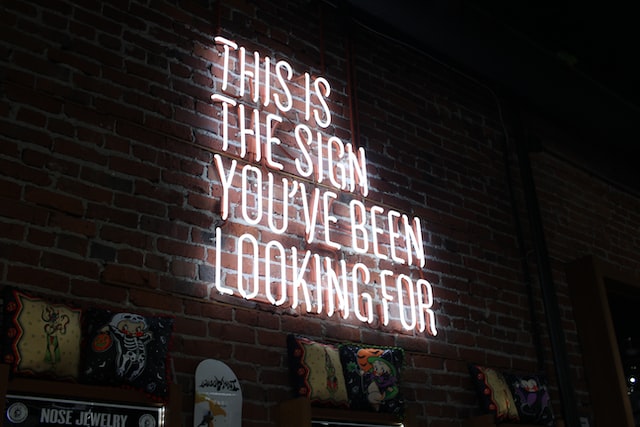 Why Your Company Should Outsource Your Social Media
It is important to keep in mind that by including social media as a part of your marketing strategy, you have the opportunity to increase your awareness. When potential customers consistently see your business name, it makes them more likely to think of your business when they need something you offer.
When you are building a team for your digital presence, it is vital to consider outsourcing your social media to someone who knows what to do. This will help to ensure that your company gets noticed on the right platforms at all times.
If you are wondering why your business should outsource your social media, read on to find out.
1. Time Savings
Most business owners are typically busy building their businesses and taking care of the crucial decisions that keep the company running. They often do not have the time to also make sure the right social media platforms are being utilized.
Because of this, using an outside social media manager makes good business sense. In most cases, whether you go with an individual freelancer or an agency, they have the dedicated time to put toward the right kind of advertising.
In addition, a social media manager knows where to plug the company in for the best return on their investment. When you leave the work to someone else, you end up saving time for you to focus on the other areas of the business.
2. Expert Work
Another reason you should consider outsourcing your social media management is that these are the individuals who know the field best. In most cases, they have already worked with other companies and know which social media platforms will work best for you.
Social media managers typically have the expertise needed to ensure that your business moves forward in the right direction. Because of this, it would be advantageous to outsource your digital marketing to them.
The other benefit of hiring an experienced social media manager is that they not only know what platforms to go after but also know trends and how they work. When you hire them, a social media manager devotes the time to ensure that youtube has the best return on investment.
3. Quick Responses
When you outsource with a social media manager, you have the advantage of getting responses out to potential clients quickly. This is because they are in the business of working for you and ensuring that your business is in the best position as far as marketing.
While business owners have to stay on top of the many avenues of their work, a social media manager has only one focus. This focus is to run your social media marketing so well that you do not have to worry about anything except running your business.
When you can stay focused on operating your business, this will ensure that when the potential customers are turned into actual customers, they have something to purchase. Having someone else run your social media marketing means that it stays in the hands of someone who will stay on top of it.
4. Industry Passion
Your business is likely outside the area of social media marketing, especially if you are floating the idea of outsourcing. Because of this, finding someone in the social media management business means that they are likely to be laser-focused on your business.
If the social media manager you choose to outsource to is passionate about what they do, then they will likely ensure that you and your business succeed. They do this by going all into your marketing plan on the right social media platforms.
When a social media manager takes you on as a client, they have a stake in making sure that you get the return on investment you are looking for. If they fail, you will most likely find someone else to do the work for you, which would be a loss for them.
5. Cost Savings
Outsourcing your social media means that while you will be paying for their services, you will likely end up saving in the long run. This is typically because if you are not sure how to leverage your marketing properly, you can end up spending more money.
Most business owners know that marketing is not cheap, and you are likely to spin your wheels if you are not sure what you are doing. This can often cost you quite a bit of money and time on the wrong type of advertising.
A social media manager who is good at what they do can save you money by advertising in the right areas. The result will be that you begin to grow your business in ways that you could never imagine.
What Questions Should You Ask Before Outsourcing Your Social Media?
Once you have decided to outsource your social media management, you will need to have a plan in place to move forward. Before you decide on the right person or agency, there are specific questions you should ask yourself.
Knowing what direction you want to go is half of the battle when it comes to marketing your business the right way. While a great social media manager can make a huge difference, it is important to give them an idea of where to go from here.
If you are wondering what you should ask before outsourcing your social media, keep reading to find out.
1. What Do You Want to Accomplish With Your Social Media?
The first thing you should ask yourself is what goals you want to achieve with your social media marketing. Are you attempting to draw in more customers or keep your existing customers coming back for more?
In some cases, business owners have a mixture of ideas they wish to accomplish with their social media marketing. Whether your business is new or has been in existence for some time, it is important to understand what you want the most out of your social media.
2. Do You Have a Specific Strategy in Mind?
Along with the ultimate goals you have in mind for implementing a social media campaign, you should also have a certain strategy. This is because as you begin to look for a social media manager to outsource to, they will want to know not only your goal but the strategy you wish to focus on.
Knowing your strategy will help you find the right person to do what you are attempting to accomplish. To get more return on your investment, you have to be able to translate what you want to other people.
3. Which Platforms Will Give You the Best Return on Your Investment?
If you have been around the business world for a long time, then you know that some marketing plans work better than others, depending on your industry. The same is true for the various social media platforms that exist today.
Some industries do better than others on social media platforms such as Facebook and Instagram, while others may be more successful on Twitter or some other area. The social media manager you hire will be able to help you decide which may be best for you.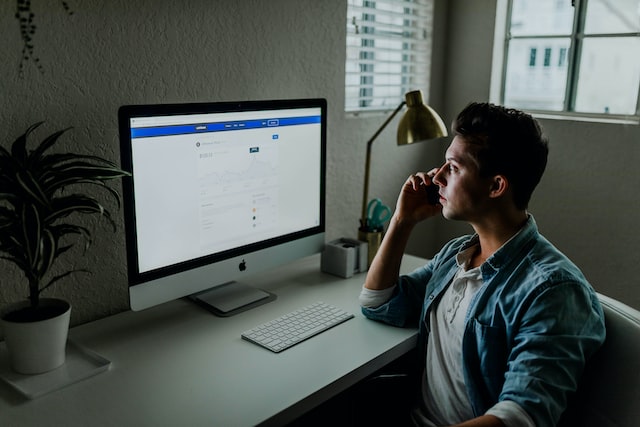 4. How Many Posts Per Week Do You Want to Focus On?
As you create your strategy, you should also determine how many times per week you are going to post. This will help you determine whether or not a specific agency will be able to meet your demands or not.
If you are a newer business owner, you may want to increase the number of posts you put out there per week. Since attracting the attention of the right people is an important part of your success, you will need to ensure that they are seeing your business name often.
5. Choosing the Right Freelancer or Agency to Handle Your Social Media
Keep in mind that half of the battle is determining whether or not you should outsource your social media. The next half is deciding on the right social media manager for your business and whether to go with a reputable agency or someone who is a freelance social media manager.
Hiring the right person will either make or break your plan to draw in more customers over time and determine the success of your company. It is important to note that making the right choice should not be done quickly but after you have been able to meet with and hear what their company stands for.
How to Ensure You are Getting the Most From Your Social Media Partner
Once you have decided on the right agency or individual to be your social media partner, it is time to sit down and establish norms and expectations. Keep in mind that you are hiring them to ensure that you are getting the most out of the partnership that you can for the sake of the success of your business.
There are several ways to accomplish this, but most business owners find that sitting down with them from the beginning to establish expectations is the best way. This should be a two-way conversation since they are likely to have expectations of their own.
The bottom line is that everyone is in the partnership for the right reasons. These reasons should be about helping you as the business owner achieve your social media goals in the long run.
Are You Ready to Outsource Your Social Media?
Now that you know why your company should outsource your social media, you should be ready to make a plan for yourself. Keep in mind that there are many things to consider when diving into social media, and you should do so with an open mind about what the outlook of social media may mean for your business.