10 Ways To Recruit Top Talent On A Small Budget
Natalia Persin
Recruiting top talent is a challenging task in the competitive business landscape. However, this problem can be more difficult when operating on a limited budget. After all, how are you supposed to create a task force of high-quality employees without breaking the bank and going overboard with your business budget?
Talents in the business world are scarce and in high demand, so it is unsurprising that companies with big budgets have more luck winning these high-quality employees over. But what happens when you have to recruit on a tight budget? In this article, we will explore ten ways to recruit and retain top talent without surpassing your shoestring budget.
Why Are Talents Becoming Expensive To Hire?
What do you get when you mix talent shortage, salary inflation, and the extensive effects of the Great Recession? A business landscape where hiring talents has become one of the most expensive processes.
Today, the average cost of hiring an employee is an estimated $4,700. However, this cost usually skyrockets when hiring top talent in the overly competitive business job market.
As the demand for high-quality candidates increases in various industries, the effect of talent scarcity becomes even more glaring. Although the job market seems to be balancing out and showing the impact of stability, there doesn't seem to be enough talent in the business scene.
This talent shortage can be attributed to various factors such as the Great Resignation, the retirement of a large chunk of Baby Boomer workers in the job market, and a large percentage of millennial workers that have moved past entry-level job roles.
Additionally, in rapidly evolving industries, talents with specialized knowledge may be scarce, leading to higher pay for their skills. Coupled with the high cost of living and inflation, it only makes sense that companies are now getting competitive with salaries and benefits to attract talent, both of which contribute to the increased cost of hiring.
With the demand for talent growing compared to the relatively limited supply, there is a skill shortage challenge in the job market. As such, many companies are more than willing to invest more resources into ensuring they attract and retain talents. This poses a severe problem for businesses without enough resources to do the same.
Do you have a limited recruitment budget? Below is everything you need to know about hiring qualified candidates without pushing your financial limit.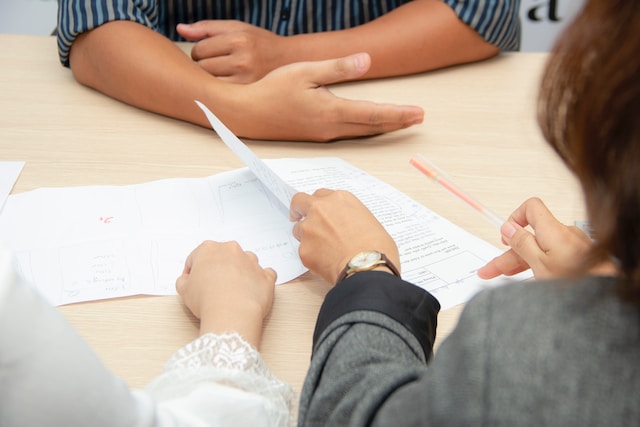 10 Ways To Recruit Top Talent On A Budget
Some of the most cost-effective ways to recruit top talents on a budget include:
1. Develop An Employer Brand
Having a strong employer brand is quickly becoming a necessity for recruiting talent in the business world. In Fact, according to a survey by Glassdoor, 75% of job candidates are likely to apply for a job if the employing company actively manages its employer brand.
Employer brand is a term that defines how people perceive a company as an employer. It describes a company's reputation and popularity among potential employees and talent in the job market. At its core, employer brand is every action undertaken directly and indirectly to reinforce a company's unique identity as an employer among its competition.
Gone are the days when potential candidates were more interested in the pay, bonuses, benefit, and overall financial security that an employer offers. In the changing business landscape today, workers in the job market are more interested in what a company can offer them as an employer. Now, employers want to be associated with companies that boast of a positive reputation, an attractive work culture, and of course, competitive pay.
Job market talent is more interested in working with companies they share values with. As such, companies with a strong employer brand often have a better chance of attracting talent than those without. Even with a shoestring bonus, a strong employer brand plays a significant role in getting skills to be interested in you as they perceive you as the better option among your competitors. Essentially, developing a strong employer brand is one of the very first steps to take toward getting talented and high-quality candidates on a budget. To build a strong employer brand:
Highlight your company culture
Implement policies that reinforce your company's values
Encourage employee feedback
Emphasize your mission and vision statements
Create a positive hiring process
Have a positive and seamless onboarding process
Know your employer's value proposition.
2. Use Employee Referral Programs
Sometimes the job candidates you need are already within your current employee's circle. All you need to do is tap into this underused resource to enjoy a cheaper and faster way of recruiting talent easily.
Employee referral programs are grossly underrated regarding hiring and recruitment processes. Employees are the best ways to reach out to potential candidates as they are usually part of a more extensive network of individuals in the job market who may be actively or passively looking for a job.
In this case, all you need to do is create a referral program that encourages your employees to tell their friends, families, acquaintances, and anyone in their circles about the job opening in your company. In turn, they receive financial or non-financial benefits or bonuses. This spreads the word about your vacancy faster in the job market while enabling you to use your employees as an ambassador to attest to your employer brand. After all, talent will be more attracted to working with you when your employer tells them about the positive things they can be part of if they choose to work with you.
More importantly, employee referral programs help to reduce time-to-hire and cost-to-hire ratios. It is a more affordable option than using paid adverts and recruiting companies.
3. Track Hiring Metrics
Working with a limited budget means it is vital to keep an eye on every metric during the recruitment process and hiring campaigns. By doing so, you can ensure your strategy is working, and you are not surpassing your budget.
Other than helping you monitor and control your budget, tracking hiring metrics is a great way to know which recruitment strategy works best for you, especially if you are utilizing various techniques simultaneously. More importantly, it gives you insight into how well a hire is assimilating into their new role, the diversity of your organization, and how engaged and satisfied your employees are.
When it comes to hiring on a budget, employees mostly pay attention to cost-per-hire as it tells employers how much they spend on the average hire. However, while cost-per-hire is the most vital metric to consider when hiring on a budget, some other metrics that not only determine the quality of candidates you hire and the size of your hiring budget include:
Time to fill (TTF)
Hours to source
Contact to acceptance rate
Submission to interview rate
Interview to offer
Offer to hire
4. Virtual Interviews
Virtual interviews are rapidly replacing traditional physical interviews- for good reasons too! A solution that became popularized post-pandemic, virtual interviews enabled employers to bypass the hidden costs of recruiting top talents in the business world.
Physical interviews require candidates to visit a company's office regardless of where they come from. In many cases, employers must arrange the logistics of these physical interviews, meaning they are charged with paying for the transportation and, in many cases, the accommodation of job candidates. This is highly problematic for employers who are on a budget and are working to minimize the costs associated with their hiring process.
Another disadvantage of physical interviews is they need to be scheduled at a convenient time for both parties. This causes the recruitment process to drag on for longer, creating a possibility of the hiring company spending more money and resources on the hiring process than necessary. More importantly, what happens when even after the interview, the candidate ends up not being the right fit for the job?
Virtual interviews solve this problem by letting employers conduct online interviews using platforms like Zoom and Skype. It is a cost-effective solution that provides an efficient way to schedule interviews regardless of geographical location. With virtual interviews, employers do not need to worry about miscellaneous fees associated with the interview processes, like logistics and accommodation. This provides an easy way to keep costs minimal while enjoying increased flexibility in scheduling and a more seamless interview process.
5. Networking Events
Stepping into the job pool puts you directly in the job market, ensuring you can network with and win over potential candidates. This is undoubtedly why networking is one of the best tools for hiring on a budget.
Networking events and job fairs offer opportunities to meet and connect with potential candidates in person. It provides an opportunity to sell your brand as an employer, telling active and passive candidates about the job openings in your establishment. More importantly, they are low-cost and offer strong brand visibility, which provides an easy way to attract talented candidates to your establishment. This can get your job filled quickly with talented candidates.
6. Have A Great Onboarding Process
An onboarding process might occur after the entire recruitment process, but it is undeniable that it still plays a role in the recruitment process.
Onboarding involves integrating an employee into their job role following recruitment. It consists of showing new employees the ropes of their unique position to ensure they become acclimated in the job environment and perform exceptionally well at their work. One of the vital ways to hire talents on a budget is not to lose an employee in the first place, and quality onboarding is the first step to achieving this.
A quality onboarding process sets the right tone for new employees, thereby creating a lasting positive first impression of your organization. This causes an increase in job satisfaction, commitment, and productivity while reducing the likelihood of the employee wanting to leave.
More importantly, an effective onboarding process fosters a sense of belonging and company culture alignment. This also impacts employee satisfaction as they feel supported by the organization. All these play critical roles in increasing talent retention, thereby minimizing the costs associated with employee turnover and recruitment strategies.
7. Leverage Technology To Your Advantage
When it comes to working on a small budget, recruitment automation helps to cut costs severely.
Technology has offered several solutions for automating and streamlining the recruitment process to maximize benefits. This increases your chances of not only finding and attracting quality candidates but also keeping your costs minimal.
Several software technologies such as those based on Artificial Intelligence (AI), are designed to automate most of the recruitment process. These software technologies handle candidate sourcing, background checks, candidate screening, interview scheduling, and even onboarding streamlining.
These technological solutions eliminate or sarcastically reduce the need for manually executed administrative tasks, ensuring time and resources can be dedicated to other duties necessary for the company's growth. More importantly, these software solutions are designed to handle a large volume of data, thereby reducing the risks of human error that may lead to the loss of quality candidates.
Using recruiting technology as a significant part of your recruitment process offers a major financial advantage of quickly and almost perfectly executing your recruitment process.
8. Leverage Social Media
Since its inception, social media has proven to be one of the most essential technological solutions today, with a versatility that offers numerous benefits. One of its most important uses today is as a cost-effective solution for recruiting talents across various industries.
In 2023, an estimated 4.9 billion people globally use social media platforms. This accounts for more than half of the current global population of 8 billion people. A different statistic showed that the average time spent on social media daily is around 151 minutes.
Social media platforms have provided entertainment and channels for contacting friends and family. However, to recruiters and business owners, social media is more than an entertainment medium but a platform that offers access to attract potential job candidates.
Using their social media profiles, companies can connect with passive candidates, catching attention through their posts and building a community-like relationship with their followers. Optimizing social media offers an opportunity to attract and hire talent without spending too much.
9. Build A Solid Culture
An organization's culture is the sum of the values, attitudes, beliefs, and behaviors that make up the atmosphere in a work environment. It defines the mentality and ambiance of an organization, playing an integral role in how employees act within an organization.
Research by Deloitte showed that 94% of executives believe a distinct workplace culture is vital to business success. Just as candidates are often attracted to employers with a strong employer brand, they are equally attracted to employers or companies with a solid work culture. They want to work in companies that they feel connected to, including the company's core mission and vision.
By building a solid and positive organizational culture, you create an environment that many talents want to work in. This makes it easier to attract high-quality candidates without spending too much resources.
10. Have A Plan
Hiring quality candidates on a budget doesn't only involve finding the least expensive options for your hiring process. It also includes drafting a plan that will guide your hiring strategy.
Your recruitment plan not only contains your budget but also effectively analyzes your business needs and what recruitment solution you will fulfill these needs. This not only helps you ensure your recruitment strategy is successful but also makes sure you have a plan that will help you not overspend.
Your recruitment plan can include information such as how many employees you need, how much extra money you can spare if the strategy requires more resources, what type of employee you are looking for, and, of course, what methods you choose to use.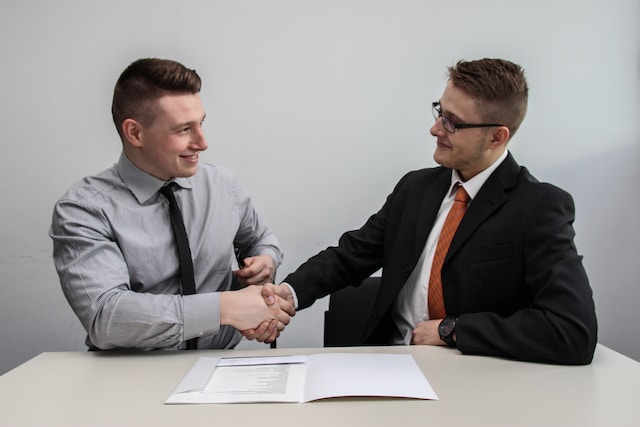 Recruiting On A Small Budget
Recruiting employed does not always require a lavish or generous budget. With the right strategy, plan, and team, you can easily hire talented employees on a small budget.
When hiring talents on a budget that suits your company's needs, our team at iCreatives can make your staffing dreams come to life. With more than three decades of experience sourcing creative, high-quality candidates in various industries, we have all you need to find the right employee with the right skills and expertise.
Are you ready to hire on a small budget? Contact our team of experts at 855-427-3284 to get started.