How Can You Get Your Jobs Filled Quickly With Qualified Candidates
Natalia Persin
Job demands are reaching new highs, with a 2022 survey reporting 10.9 million openings in that year alone. However, with more job openings made available, job seekers are spread thin as there aren't enough candidates to fill these openings. Couple this with the scarcity of talent in the job market, and it is easy to see that recruiters and job owners are having trouble finding the ideal candidate to fill their vacant job roles.
However, because having qualified candidates to perform job roles is essential to your company's success, finding these candidates is a challenge you must solve. But how exactly do you do this? If you are having trouble finding good candidates for your company, you are not alone. In this guide, we highlight everything you need to know about hiring the right candidates for job roles in your establishment.
Why You Should Hire The Right Candidates
Hiring processes are undoubtedly one of the costliest and most time-consuming processes in any company. However, they are also one of the most important processes in any business.
Employees are a resource. They drive an establishment by performing their duties and the necessary roles in the business, gearing it to success. Hence, the type of employee that an establishment or a recruiter chooses to hire determines the quality of the business's workforce and the success of the business in the long run.
Choosing quality candidates during the hiring process is vital to the organization's success. However, finding these candidates is one of the many problems that businesses face during the recruiting process. It requires the dedication of time and resources, which many companies cannot spare in excess.
As a result, many businesses choose to shorten the hiring process and settle for less-than-qualified candidates. While there is nothing entirely wrong with hiring under-qualified candidates, by compromising quality in favor of saving resources, businesses put their business at risk of present and future success.
Hiring right is not simply about getting the best talent to adequately fill roles in a company and facilitate the company's success. It is also an investment that will help the company save time and money.
Some reasons you should choose qualified candidates during the hiring process include the following:
1. Better Staff Morale
A successful company thrives on the efforts of its employees. When employees hire only the best candidates, they create an environment of employees that perform above capacity, creating milestones and conquering new thresholds. Employees often look to each other for motivation and enjoy a boost in morale when they see their colleagues perform their job roles effectively. This creates a positive work attitude that boosts employee morale.
Similarly, one of the first things that suffer after a bad hire is employee morale. A bad candidate often underperforms, fails to meet milestones, and struggles with meeting deadlines. In this case, other employees will be forced to deal with a constantly disrupted workflow due to the hire's mistakes and fix the bad hire's inconsistencies, which could cause their morale towards their roles to drop considerably. Additionally, a bad hire with a negative attitude towards work will potentially impact other employees' morale, causing their motivation to take a hit and their productivity to suffer.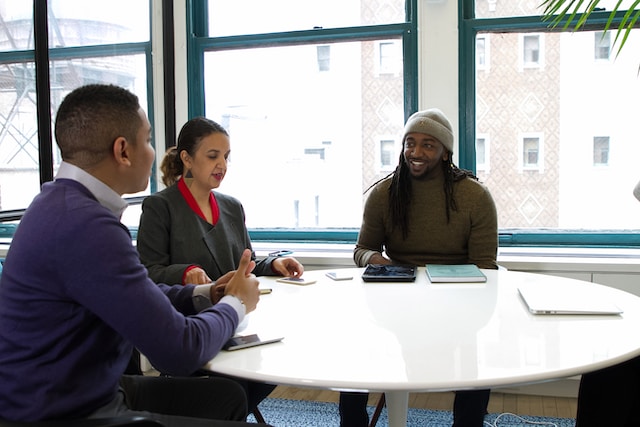 2. Fewer Problems For Team Members
Good candidates are strong team players. Because they are fit for the role they are hired for, they have no problem settling in with teams and performing their assigned roles. They can work with other employees and team members to achieve a common task or goal, contribute to the company's success, and build a positive company image.
Conversely, hiring the wrong candidate will disrupt the creativity of the teams they are put in. They may slow the team down, make it difficult to achieve tasks in time, create more work than necessary for other team members, and negatively impact team morale.
Additionally, replacing a bad hire- especially if they have only worked with the company for a short while- can be debilitating for the teams they used to work with. These teams will have to put their tasks on hold while waiting for the company to provide a new and hopefully more qualified candidate. This will leave team members with lower productivity levels while keeping the company's goals on hold.
3. Better Business Growth
As previously mentioned, employees are important to the growth of any business. The more qualified the employees, the better they perform their roles. The better they perform their roles, the faster they can achieve long and short-term business goals.
Hiring the right candidate will help companies prosper. Quality candidates reduce the number of future hires and replacements a company will need, thereby helping the establishment plan for long-term growth.
4. Saves Time
On average, the hiring process takes an estimated three to six weeks. However, this duration varies with factors such as position level, number of applicants, and the recruiter's or hiring manager's experience level.
Admittedly, finding experienced candidates to fill job roles is growing increasingly difficult. However, when you do find and hire the right candidate, it can help you save time on future hires. Hiring a good candidate eliminates the need to fire and replace bad hires constantly. Seeing that replacing an employee takes several weeks, it is easy to see that one good hire is worth several bad hires in the long run. This makes hiring good candidates a time-saving investment for companies working toward long-term success.
5. Saves Money
The U.S. Department of Labor estimates the average cost of a bad hiring decision to be at least 30% of the individual's first-year expected earnings. This means that the average cost of a bad hire ranges anywhere from $17,000 to an exorbitant $240,000. This fee accounts for several factors, including:
The time and expenses spent on onboarding and training new hires
The time spent reviewing resumes and interviewing candidates
The time and energy spent on managing poor performance
The money spent on recruitment advertising fees
The drain on productivity due to lack of work continuity
The impact on team morale and stress
Risk of reduced customer service
Risk of legal fees due to unlawful termination or discrimination claims.
Hiring the right candidate might cost time, money, and other resources, but it helps to save money. It does this by eliminating the need to hire new candidates constantly, which inevitably leads to spending additional money.
How To Find Good Candidates To Fill Your Jobs Quickly
The first step to filling your jobs with the ideal candidates is to find these candidates. Given the fact that there is a steep decline in good candidates and talents in the job market, this process can understandably be challenging. However, some ways you can get on top of this problem include:
1. Create Clear Job Descriptions
When looking for qualified candidates to fit a specific role, you first need to be clear on what the job role entails. Many companies and recruiters use vague job descriptions, causing anyone to apply whether they meet the requirements. However, when you are detailed with the description of what roles the person will be responsible for handling when employed to that position, you attract the right kind of people who tick all the boxes you need.
When creating a job description, be clear on what information concerning the candidate is relevant to you may want to include information such as experience, working style, and what the candidate is required to bring to the table. Ensure you include all the necessary information in your job description to ensure employees know what they are getting into.
2. Consider Passive Candidates
Sometimes, your qualified candidate might already be employed. However, do not let this discourage you, as passive recruitment is one of the best ways to find your perfect candidate.
Don't focus on only searching for active candidates, remember to pursue passive candidates. Passive candidates are those who are not actively looking for a job but are open to switching to the right role when they find a job offer.
According to a survey, 37% of workers in the United States are passive candidates. With so many people looking for jobs while already working, it is no surprise that the passive candidate pool is the best place to hunt for talented hires who will fill your roles perfectly.
3. Include A Careers Page
Tell your website traffic that you are hiring by including a 'now hiring' or 'careers' page on your business website. On this page, you can include the necessary qualifications and the official email address where applicants can contact you.
Including a careers page on your website is a great option because you can show off your employer brand and attract top talents in the job market. It is also an easy and cost-effective way to list your open positions and quickly find the best candidate to fill those positions.
Admittedly, the number of applicants is determined by the number of visitors that your website gets. However, including a careers page on your website ensures you can increase organic web traffic, improve your hiring metrics, track visitors to your careers page, tailor the careers page to your company's brand identity or messaging, and control the story you tell potential hires.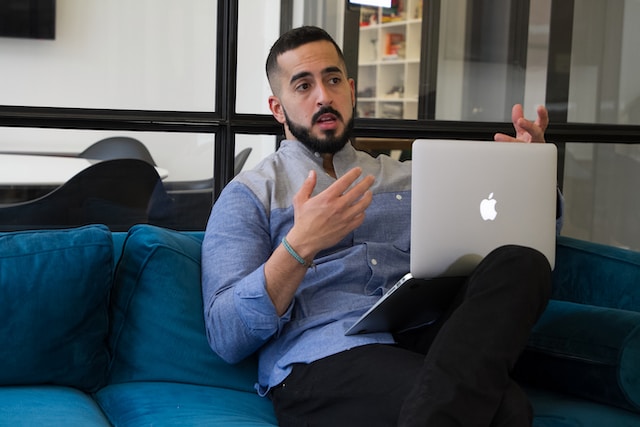 4. Ask Your Talented Employees For Referrals
Many people often use networking to find a job. Talented individuals often know other talented individuals. This means that there is a high chance that your qualified employees know other qualified candidates that will fit right into your company.
Tap into your existing employee network to discover potential hires. It is a great recruitment strategy that makes it easier to find suitable candidates to include and consider in the hiring process.
Ask your employees to recommend someone they think will perform best at certain roles. Incentivize them to share your job ads on their social networks and tell family, friends, and other associates about the job opening.
5. Promote In-house Hiring
Have you considered that the perfect candidate for a role might already be right under your nose? Yes, your current employee will sometimes be the best fit for that critical new role you are hiring for.
Promoting in-house means promoting a current staff member to take on a new role in your company. For example, you might decide to change your secretary's role to that of the vacant Personal Assistant role in your office.
Promoting in-house offers numerous benefits, such as strengthening your establishment's corporate cultures, investing in your employee's development, helping your employees advance in their careers, keeping institutional knowledge, rewarding employee loyalty, and saving time on the hiring process. Although you will still need a new hire to take up your employee's former role, it will be a less hectic process than hiring to fill the critical role your employee now fills.
6. Don't Depend On Just One Job Board
If you plan to find and hire qualified candidates quickly, it is best not to rely on one job board to find potential hires. For a more effective search, widen your search field by using multiple job boards from the onset of the hiring process. Don't limit your search by only using one job board to advertise your vacancies. Instead, share your jobs on as many job boards as you can.
However, to widen your search field, don't use too many job boards, increasing your risk of attracting underqualified candidates. For the best results, use job boards with great reputations to maintain a steady stream of qualified and genuine applicants. Some job boards you can consider are Indeed, LinkedIn, Glassdoor, and ZipRecruiter.
7. Use Social Media
In 2021, over 4.26 billion people were using social media. More interestingly, this number is bound to increase in the coming years. With access to billions of people (and millions or at least hundreds of thousands of people near you within your preferred demographics), you have better access to potentially qualified candidates.
Social media is one of the wildly underrated platforms for finding qualified candidates during a hiring process, mostly because it is often used for entertainment. It allows employers to network with potential candidates and get the word out about their job openings. It also provides a platform where these adverts will catch the eye of the target audience, making it so qualified candidates can quickly see and react to these ads.
Share information about your job opening on applications such as Twitter, Facebook, and Instagram. Indicate the qualifications you would like to see and ensure you interact with possible applicants in the direct messages and comment sections.
How To Hire The Right Candidates For Your Business
Hiring the best candidate for your establishment can be a challenging task, especially if you are faced with a pool of hundreds of talented potential hires. Hiring the wrong candidate is a bad decision that can cost the company money, time, and success. So how do you avoid bad hiring decisions and hire the right employee?
1. Consider Your Corporate Culture
When choosing candidates, remember to assess your company culture. Your company culture determines your needs and what type of candidate will fit into your establishment. By assessing your company culture, you can determine what type of individual fits into your establishment.
2. Review Resumes Daily
When you overlook resumes, it becomes easy to hire the wrong candidate. To avoid this problem, often look for skills and not just degrees when hiring. Make it a point to review resumes daily, especially if you are overwhelmed with tons of applications. However, you shouldn't just skim and scan. Take an in-depth look into resumes by:
Reviewing the cover letter to get an idea of the applicant's personality
Performing the first resume scan to catch spelling or grammatical errors, relevant skills, and specific keywords
Performing the second resume to compare skills and qualifications
Reviewing job history
3. Prepare Well-structured Interviews
Don't interview candidates on instinct. Choose specific questions to have more ideas about the candidates you want to choose from. Be creative with your questions to examine your potential hires thoroughly.
4. Test
Have your qualified candidates complete a test to determine which will be the best fit for the role you are hiring for. This test can be written, oral, or based on actions (such as asking a truck-driving applicant to test-drive a truck over a short distance).
5. Look Beyond The CV
Admittedly, the CV tells an employer a majority of what they need to know about talent. However, looking beyond the CV will give the employer more insight into who the potential hire is as a person. A candidate may be qualified but not perfectly fit for the role or company. As a result, they may have difficulty performing as necessary after being hired.
Tips For Filling Your Job With Qualified Candidates Quickly
Filling the vacant roles in your company fast may easily be one of the most challenging parts of running a business. However, with the right strategy and processes, you can breeze your way through this challenging task. Some tips to help you do so include:
Value employee recommendations
Improve your candidate experience through fast response, fairness, inclusivity, and automation for a seamless hiring process
Make your salary more competitive. Increase your salary and position acceptance rates
Optimize your job descriptions with SEO
Hold group interviews
Utilize Artificial Intelligence (AI)
Score your interview to keep track of well-performing qualified candidates.
Getting The Right Candidates Hired Quickly
Hiring talents quickly can be one of the most challenging processes any establishment will face. However, by adopting several of our tips, including looking into the passive workforce, using social media, and asking talents for referrals, finding talent in the crowd of job seekers becomes easier.
At iCreatives, we are dedicated to helping you find talents with precision, ease, and minimal spending. Whether it is a temporary or full-time hire, we make recruiting easy and fast. To get started, fill out our online form to find a talent today!