The 8 Most In-Demand Creative Jobs for 2021
icreatives blogger
The majority of companies are still learning how to incorporate design thinking into their business models. As creatives continue expanding the horizons of their various crafts and these innovations are changing the way we work, new roles are being created and formerly secondary jobs are becoming increasingly important.
Business and creative work affect one another as they interact. Keeping track of the job market and anticipating the next big shift can be challenging for individuals, but when your business is filling creative roles for businesses around the world, you get a much more detailed picture of trends and likely changes.
At icreatives, we have decades of experience filling creative roles for all sorts of companies, large and small. It's exactly that experience that informs this article. Whether you're just entering the job market or considering a career change, you can use this guide to find out which creative roles have the best outlook for 2021.
2020 Trends in Creative Jobs
Very little managed to make it through 2020 without being significantly altered. For creative roles, the biggest transformations had to do with digitization and remote work.
As more people became more reliant on the internet for essential tasks and not just entertainment and social media, companies that hadn't already begun offering their products and services on the internet had to scramble to do so. One effect of this scramble is that a huge number of companies are still forming or implementing a long-term plan beyond the ad-hoc solutions they came up with during the 2020 crunch.
That requires more professionals with training and experience in design thinking and user-centered approaches. It's not only web designers who are needed to create competitive web products these days. UX/UI designers, developers, programmers, videographers, editors, copywriters, content writers, and branding managers also gained importance.
From an internal perspective, the way people in almost any role also changed. Work-from-home (WFH) and remote work skyrocketed at the beginning of 2020 and, as the year wore on, workers and their employers both found that the arrangement was much more manageable than they had expected it would be. The company saved money on rent and utilities while employees got to skip out on long commutes and noisy work environments.
Perhaps the software necessary to coordinate on partially or fully remote teams still has a few bugs to work out and video conferencing etiquette has yet to be widely understood, but the undeniable fact is that remote work and WFH are a part of the work environment across industries and that shows no signs of changing in 2021.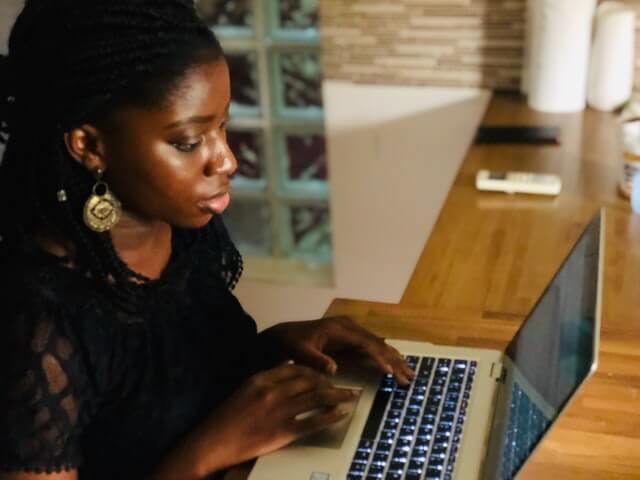 Creative Trends in 2021
As design thinking and business goals change, so do the products that creatives are building and putting on the market. A certain style of design, a kind of cartoonish minimalism, was adopted by many of the largest companies because it is easily scalable, transferable, and the people it depicts are diverse in a vague sort of way.
Some other visual trends are animation, 3D graphics, and augmented reality. While they are gaining popularity because technology is making them more applicable and usable in ways that were impossible just a few years ago, these tricks should be used sparingly because users are still after what they've always been after – information.
Over-reliance on gimmicks and flashy visuals can get in the way of the user finding what they need and engaging with a CTA such as a purchase or subscribe button. On the content side of things, the old tricks are getting stale and content is entrenching its status as king. Both of these trends indicate one thing: people want information and the more they can find, the more likely they are to interact with a product and a company over the long term.
8 Most In-Demand Creative Jobs for 2021
So, what do all these trends indicate about creative jobs and who will be hiring creatives in 2021? If you understand how things are trending and the way companies have been hiring creatives in recent months, you can get a clear indication of what the future likely holds.
Here are the 8 best jobs in 2021 for creatives of all kinds:
1- UX/UI Designers

Companies of all kinds are searching far and wide for the best user-based design talent. Part of that comes from companies who have just made the leap to digital, but even legacy players who have been on the web for decades are always trying to stay on the cutting edge of design thought and engage with their users more.
User design brings in new clientele as well as reinvigorate old customers. Unfortunately, one of the side effects of the race for top design talent is that some businesses have rolled the UX and UI design position into one role with a wide spectrum of duties. This is most likely to be the case at boutique firms and small companies.
As the internet continues to grow in its already outsized role, it's a safe assumption that UX and UI designers will stay in high demand. Just make sure to keep learning and experimenting so you can outshine the competition.
2- Web Copywriters

Even though the heyday of print copywriting may have passed, there are still plenty of ways companies can use copy in the digital sphere. Remember, every word that appears on a website or an app was likely selected by copywriters and put there by a designer.
The words companies use to describe their product, highlight benefits, guide users through the process of using the product, explain pricing, and accomplish other tasks are a key way that the brand stands out from competitors. Prospective customers and other users are constantly inundated with words and pitches, but words and phrases that stand out can cut straight through the noise.
Since just about every company needs copywriters, it can be difficult to find the best jobs. The plus side of that is new or inexperienced copywriters are more likely to find roles that can springboard them to greener pastures.
3- Front-End & Back-End Developers

All the creative solutions invented by UX.UI designers and the rest of the creative team must be turned into reality by front-end developers. You might have heard of their counterpart, the back-end developer. Front-end developers use programming language to build every part of a design that users see, while those on the back-end create structures such as databases and networks that are necessary to support the final product.
As long as businesses are working in digital spaces and hiring creatives such as UX designers to build the most appealing experience for their users, they'll also need people to turn those designs into code and roll out the final product. Even when they aren't constructing brand new websites or apps, companies need front-end developers to perform maintenance.
Front-end development isn't just a color-by-numbers translation of what UX or UI designers have already built. There are tons of ways to implement designs and programming-specific tactics that make designs more effective. If you want to get work as a front-end developer, you should bring all this knowledge to the table.
Back-end developers are creative as well, albeit with different tools. They problem-solve closer to the way industrial engineers or city planners might. Building the structure needed for database access and systems architecture might seem a bit mathematical for creatives in more visual fields, but talented back-end developers can work wonders with their programming languages.
4- Content Strategist & Content Writer

The information is often what entices customers and starts them on the journey to interacting with a product or company more fully. As people have spent an increasing amount of time on the internet for both work and play, many have also become savvier about discerning clickbait from real information.
Authenticity is a key part of any good branding. People must believe what the company is saying and view them as an authoritative voice on whatever topic they're covering. Content aims to accomplish exactly that goal.
A content strategist is responsible for the larger content plan and gearing it toward long-term business goals. They oversee content writers, who craft individual pieces of content and may be freelancers. The strategist has to budget for content creation and deal with metrics, calendars, content audits, and technical integration.
5- Video Producers & Photographers

Broadly speaking, these two positions are mixed into the same role. As many companies as are now on the internet, those who can afford to generate their stills and video content do so to stand out and ensure that all the individual aspects of their products and designs speak to the same branding and messaging goals.
The internet has plenty of stock photo and video services available. If enough people are using those sites, they're bound to start using some of the same images. Stock video does add a nice professional dimension to animations and short graphics, but a company that wants to send a message to customers with a full-on video should bring on a video producer to make it even more effective.
If you think anybody could take a photograph since we all have cameras on our phones these days, you couldn't be more wrong. Anyone can take a picture, but very few take the time to develop that skill to a level worthy of a professional career. Images and videos that blend with pro-level UX design and branding are on a whole different level.
6- Social Media Managers

For those who have been on the internet since the pre-MySpace days, social media literacy became necessary long ago. But for companies who are just getting into the game or want to make sure to generate as many leads as possible, managing social media accounts is not as intuitive.
Managing a personal account is completely different than a corporate one, so even individuals within a company who have their successful accounts may not be the best pick to run the company's various social media accounts.
The humor and attitude of social media require a different kind of thought. Additionally, customers are there, in real-time, all the time, surrounded by trolls. The ability to read trends, understand new social media sites, react professionally, and create content with the potential to go viral are all important for social media managers.
These managers may also help with digital marketing campaigns and measure the success of such campaigns. Because they blend this level of professionalism with the creativity of posting and the patience of customer service, social media managers take on much more than they typically get credit for.
7- Brand Managers

New products that completely break the mold are few and far between in recent years. That has less to do with creative stagnation and more to do with a trend toward vertical innovation that has been going on for the last 5 – 10 years. Products like the smartphone, wearable tech, and virtual reality have a long way to go before they begin approaching their full potential.
As such, many companies are concentrating on branding. The company itself has a brand and all its products and services do as well. For creatives, brand management is one of the best jobs in 2021 at larger companies that can afford to hire a dedicated person to ensure consistency and effectiveness with branding strategies.
Some of the largest companies own several lines of products that each possess their brands. Branding managers conduct research and establish objectives with other creatives to implement branding strategies. They also audit existing marketing and possibly social media to make sure everything matches in tone and brand.
8- UX Researchers

User-centric design is gaining ground all the time. While UX/UI designers might perform their own research at some smaller companies, other businesses might contract out for a dedicated UX researcher to kickstart a new project while their designers are hard at work finishing others.
This is one of the best jobs in 2021 for creatives who want to stay mostly freelance or don't wish to work full-time in a permanent position. However, because there is so much sociological and anthropological knowledge at play in UX research, some companies are likely to want a degree or a wealth of experience in such subjects.
UX researchers interact with stakeholders almost exclusively in the beginning stages of a project, so their communication skills have to be excellent. Research plans, study designs, participant recruitment strategy, surveys, and interview questions are just some of the things a UX researcher should be able to produce.
Once the research is complete, they're responsible for handing in deliverables such as personas, analyses, and customer journey maps over to stakeholders and the rest of the design team. Like much of user design, UX research is becoming more specialized all the time. Targeting research at a specific demographic or within a particular market may increase your chances of getting a job as a UX researcher.
How to Get Creative Jobs in 2021
Creative jobs are everywhere and there's every indication that they will keep growing. For creatives looking for a career change or newcomers to the job market, snagging one of the best jobs in 2021 requires a clear demonstration of versatility, tech and trend savviness, and a wealth of skills across many platforms.
You don't have to be an expert at everything, but there should be clear indications that you have what it takes to keep growing alongside the role you're applying for. Since they seem to be building new creative roles every year, you can expect companies to be looking for open-minded and flexible creatives in 2021.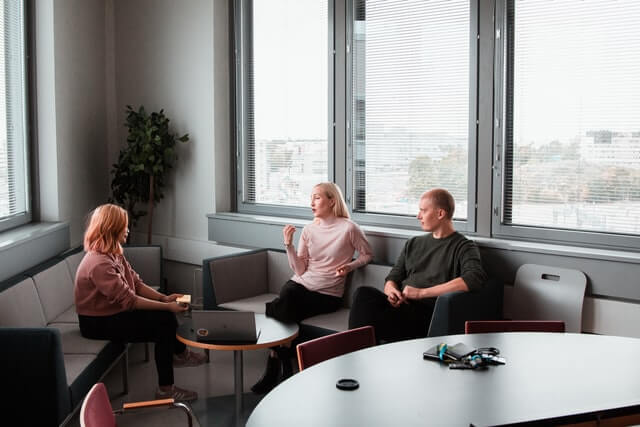 Conclusion:
2020 was a game-changer, to say the least. Companies had to innovate and problem-solve with almost no notice, which caused many professions to see huge changes. Creative jobs were no exception.
The good news is that many more companies look to be hiring creatives more frequently well into the future. Some of the best jobs in 2021 are professions that hardly existed ten years ago. However, in that short time conventions in design and user-centric product development have already been established.
As we enter a new decade, creative work is taking on new forms and new roles are being created at tons of different companies. 2020 might have been a crazy year for businesses, but as far as hiring creatives go, 2021 holds lots of promise.