The Impact Of Employer Branding On Staffing
Natalia Persin
Traditionally, many recruiters and employers look at the hiring process from their perspective. They only choose to consider what they see in the potential employees and talents in their pool. Many employers often forget that it is equally important to consider what the potential hire thinks of their image and reputation.
Employer brand is among the many important factors influencing a company's value. It affects a company's position in the industry, including how consumers and potential customers view them. More importantly, it affects people's decisions to work with them.
In this article, we will explore everything you need to know about employer branding and its impact on staffing processes.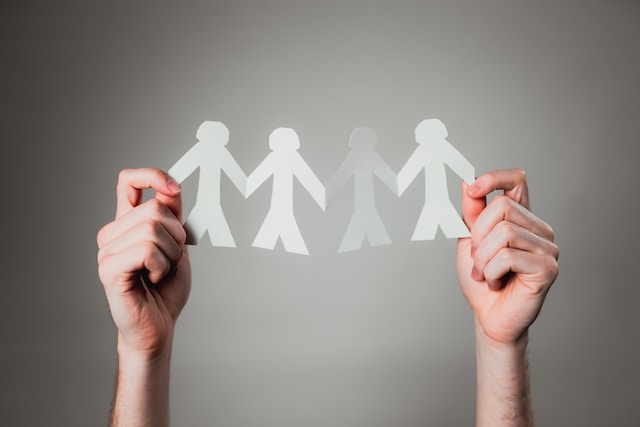 What Is Employer Branding?
Employer branding is a company's message about who they are and what makes them special. It describes an employer's overall reputation as a place to work, their employee value proposition, and how people perceive the company's value and work environment.
Essentially, employer branding is a strategy used to influence how current employees and potential hires from a talent pool perceive the company's brand. It revamps the hiring process, making attracting and retaining talents easier.
Employer branding is often mistaken for company branding. However, these two terms have very different and distinctive meanings whilst playing different roles in the business world.
Company branding indicates an organization's reputation as a company in general. It refers to the process of creating a distinct identity for the business in the mind of customers, who are usually the primary target audience. At its core, company branding is usually a cumulation of a company's logo, visual design, mission, and tone of voice, all of which are features used by the company to tell its story.
On the other hand, employer branding solely indicates a company's reputation as an employer for potential job candidates. It serves two sole purposes: attracting new talents to work with the company by enhancing the appeal of belonging to the company and retaining existing employees with job satisfaction through thoughtful communication strategies.
At its core, employer branding represents what employees and potential employees think about when they consider working with you. It is what they tell others who you are as an employer. It is how you influence them to perceive your brand.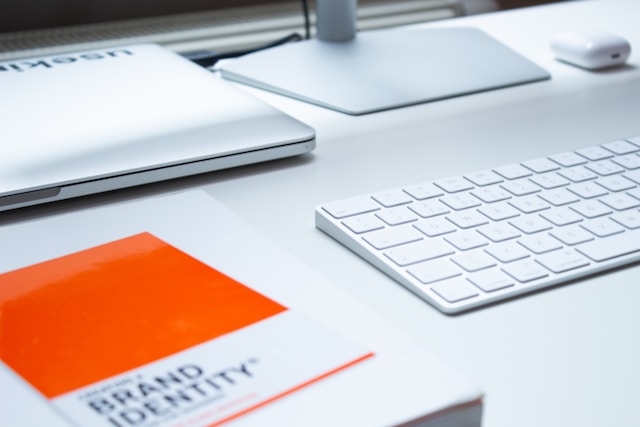 Impact of Employee Branding On Staffing
An employer brand is more than what a company's appearance is like. It is influenced by current employees, referrals, word of mouth, and existing relationships a company finds itself in.
Although employer branding plays a role in many situations a company might find itself in; it is equally important in the branding process. It plays a role in ensuring a company employs only top talents that renews the quality of its workforce.
But why is this so?
Employer branding is solely the branding of a company's reputation as an employer. The better a company appears as an employer, the more they are able to attract and retain top talents easily.
Employer branding improves the hiring process by acting as a talent magnet. It not only makes it easy to attract talent but also builds trust and encourages the retention of these talents when they start working with the company. Additionally, a strongly positive employee brand will cause a company to spend less money and time on the hitting process than they will without this branding.
To influence, find, and retain top talents in the job market, you need to have a strong employer brand that encourages recruitment. However, the impact of employer branding on a company's workforce is undeniable, even after the hiring process.
A company with a strong employer brand is a breeding ground for engaged and highly productive employees that are satisfied with their jobs. The workplace oozes positivity, making every employee happy and proud to be part of the company.
Building a strong employer brand is important if you crave a high-quality and top-class workforce loyal to the company.
Importance of Employer Branding
What makes you a better employer than your competitor? This question is one of the objectives that employer branding is used to solve.
As a company, you undoubtedly already have competition from other companies. Other companies will offer the same goods and services in your catalogs, offer similar or even better employee pay, and top it off with more mouth-watering benefits than you can offer. So, how do you convince talents to choose you as their preferred employer and not your competitor?
A company differentiates itself from its competitors in the market using thorough and adequate employer branding. This branding process enables the company to create a reputation that overtakes the competition, attracting talents to work with them.
In a world where the job market is becoming increasingly competitive as companies struggle to attain talented individuals as employees, employer branding plays an integral role in improving the hiring process, building trust, and retaining talent in the organization. Employer branding acts as a talent magnet, a proactive step that makes it possible to build a team of talented employees who are dedicated to being productive.
Employer branding is a not-so-secret ingredient for having a healthy and extremely successful corporation. Some benefits of employer branding to businesses, especially on staffing, include:
Positive Brand Perception
In business, reputation is everything. It gets you, customers. It gets your business shareholders and investors. Most importantly, it attracts talented employees to your doorstep.
Recruitment is becoming more of a marketing process than it has ever been in business history. One survey showed that 75% of active job seekers are likely to apply for a job if the employer actively manages its employer brand. This means that 75% recognize branding as a huge part when considering career opportunities.
With a healthy employer brand, you can easily win over-the-fence job candidates. A strongly positive employer brand acts as motivation that encourages potential employees to choose to work with you. By using your branding to create a positive brand perception, you do not have to struggle to fill vacancies in your establishment with qualified employees.
Companies with an adequate employer branding strategy often need help finding qualified employees to fill job vacancies. Many of these companies solicit recruitment agencies' help or advertise these job openings on various channels, both of which can prove to be extremely expensive in the hitting process.
However, with a positive employer brand, a company will easily slash its hiring fee as talents will proactively apply to work at the company. A company with a great brand image already has a positive reputation; as such, employees will want to choose to work in such a healthy environment.
On average, hiring processes take a long time. The process might last anywhere between three and six weeks. This is a long time to wait, especially since job vacancies may disrupt a company's operation, stall team goals, and delay general company tasks.
With a strong employer brand, you can easily shorten the hiring process and hire the perfect candidate for the job. Your talent pipeline will probably be backed up as qualified talents will be attracted to work with your company.
An employer brand is the sum total of a company's identity. This includes the quality of the work environment, the aesthetics of the environment, and the quality of treatment given to the employees.
Companies with positive employer brands often brag about a healthy environment that facilitates their employees' personal and professional growth. This gears the employees to maximize productivity and share a healthy relationship with their customers and colleagues.
More importantly, many employees enjoy the feeling of pride that comes with working with a great company with an equally great employer brand. This pride makes them invested in being committed to the company's growth. Employer branding encourages a positive mindset, thereby urging employees to have high morals at work.
Companies with a positive employer brand boast of healthy workplaces, a factor not many businesses boast of. As a result, many workers that find themselves hired by these companies often choose to stay.
A company with a positive employer brand makes employees feel valued and appreciated. It is a place where employees will be happy to work, offering employees satisfaction and breeding commitment. A satisfied and committed employee is less likely to abandon the company for one with a less positive or significant employer brand.
In essence, employees love companies with strongly positive employer brands, making them less likely to seek out a job in other companies.
Improve Customer Satisfaction
Customer satisfaction depends highly on the employees' ability to provide service. As such, it isn't surprising that companies with positive employer brands often boast of better customer service than many other companies.
Positive employer brands equal a healthy workplace. This also equals happy employees who boast of high morale and even higher satisfaction. These employees are more motivated to offer the best services that they can, thereby optimizing and maximizing their skills to benefit the brand.
How To Build An Employer Brand
Building a strongly positive employer brand offers numerous benefits in the long run. However, the building process itself can be challenging for many companies.
So, how do you get started?
The process of building an employer brand is different and unique for every company. There is no formula to follow, which means the building process is different for every company. While a company might opt to hire a professional to help with the process, many businesses build compelling employer brands by adopting a strategy created by themselves.
To build your employer brand:
1. Define Your Unique Value Proposition
Build your reputation by defining your company's unique value proposition and company statement. Your business's mission, vision, and value statements play integral roles in telling potential hires what your organization stands for.
Establish a clear-cut unique value proposition and company statement to tell employees what they need to know before even taking on roles in your establishment. Explain how your products or services improve the lives of the people who invest in them. Demonstrate and show what you do to meet the needs of employees and consumers and how your business stands out in the market.
Clearly define your corporate culture to give talents a glimpse of what it will be like working with your establishment. State your goals to help talents determine if these goals align with yours. Defining your unique value proposition will go a long way in creating your brand image as an employer and helping you connect with skilled candidates who share your vision.
2. Conduct an Employer Brand Audit
Building a reputation as a great employer on the outside cannot be possible if you cannot evaluate your image as an employer internally.
Determine what your employees think about your company by having an audit. Begin by examining all interactions with every employee in your company. Also, examine and review other elements such as job descriptions, career pages, social media profiles, acceptance and rejection letters, onboarding materials, internal communications, and performance reviews.
Afterward, get feedback from your candidates and employees. Questions like "How will they describe your company to friends and family?", "Why did they choose to apply?", "Why did they choose to accept/reject their offer?", or "Why do they stay with the company year after year?" to determine how they feel about you as their employer. More importantly, in cases where an employee leaves, ask why they made the decision to leave.
This audit will help you understand what employees think about your company. It will play an important role in identifying and correcting the gaps or discrepancies that exist between how the company is presenting itself and how candidates and employees truly perceive it.
3. Create Your Employee Value Proposition
Using the information collected during the brand audit to create your company employee value proposition. An employee value proposition encompasses all the benefits and rewards talents or employees receive when they join your company. These benefits are usually in return for the employee's skills and experience. It is a kind of deal, a statement that highlights what a person will gain in return for working for you.
An employee value proposition answers two integral questions:
What the individual employee or talent can expect from your company
What the company expects of the individual employee or candidate
Use your employee value proposition as a guiding light to reaching your employer's branding goals. These compositions will shape your employer brand and determine how effective your branding efforts are.
4. Implement Your Employer Branding Strategy
After working tirelessly behind the scenes to ensure you create the perfect brand, it is time to bring that brand to the forefront. Use countless avenues and channels to promote and utilize the employer brand you just created. Your audit, employee value proposition, mission, vision, and values, among other elements, should act as a guiding light to help you.
Some various channels you can use to create an employer branding strategy.
Job Descriptions A job description might sound like a bad place to show your employer's brand, but it is one of the best places to do so. Let your business's personality shine through and highlight your positive brand in the one place that will catch talents' eyes.
Career Page: Your career page is the foundation of your employer brand. Make it a point to clearly communicate your brand with clear and professional pictures, employee testimonials, your core values as an organization, and any other information that will convince potential talents that working with your organization is one of the best decisions they will ever make.
Online Reviews: Online reviews are gaining traction in the business world today. This is particularly because they are major tools in determining what a person thinks about your company. Many potential candidates often seek out online reviews of organizations before deciding if they want to work with that organization. Admittedly, allowing employees to give anonymous reviews online about what it is like to work with you can go either way. However, all reviews- negative or positive- are an opportunity to show your company in a good light. Make it a point to reply to all reviews, the good and (most especially) the bad. Replying graciously to bad reviews is a great way to redeem yourself and your reputation. This is why it is no surprise that 7 out of 10 people changed their opinion of a company after seeing it respond to a negative review.
Creating Success With A Strong Employer Brand
A strong employer brand significantly impacts staffing by attracting top talent and reducing turnover. It communicates an organization's values and culture, creating a compelling narrative for potential candidates.
Investing in creating a robust employer brand allows your company to increase employee engagement, productivity, and the overall employee experience. Creating and managing a strong employer brand positions your organization as an employer of choice, ensuring your organization enjoys a skilled and committed workforce in a competitive talent market.