How to Hire Senior Talent the Right Way
icreatives blogger
Senior talent is the most challenging hiring decision a company can make. After all, successful executives may stay in their position for 10 years or more. They have a huge impact on team morale and dictate the course of business. Depending on the size of the company, the decision-making process might be shared between several department managers or it could be concentrated in the hands of one or two people. Either way, hiring the people in charge of your business' decision-making will have long-lasting effects on the future of the company.
Even if you know how to hire employees, you might not know how to hire employees for a startup. New senior talent will have an outsized impact at smaller startups that have fewer employees overall. The top brass will have more face-to-face contact with the other employees and so there are some additional considerations to be made when hiring for the most senior positions.
The key thing to remember when you're looking for senior talent is that if your candidate is currently or has been in a senior role before, they are likely passive candidates, meaning they aren't actively looking for work. Unlike hiring for smaller part-time or full-time positions, senior talent has to be catered to a bit more. Rather than asking why they want to work at the company, the company has to make a good case for why they would be happy there.
One important thing to think about is whether there is anyone already working at the company who could fill a newly vacant senior role. Hiring from within will save time as well as create a more positive workplace atmosphere. The team will likely be happier if they are in a place that can be their professional home for a long time or even the length of their career.
However, if you want an internal promotion to be possible, the company should take pains to continue building the skills of its employees so that, if a senior position is left vacant, there will be someone ready to take over. You can use a creative staffing agency to save time and money on things like a talent acquisition specialist salary.
There's a lot to think about when it comes to hiring senior talent, but if you have an idea of how your company will handle exiting senior staff well in advance then the transition is much more likely to go over smoothly. Read on to learn all the things you should do and several things you shouldn't do to fill your highest roles and keep the talent there once you do.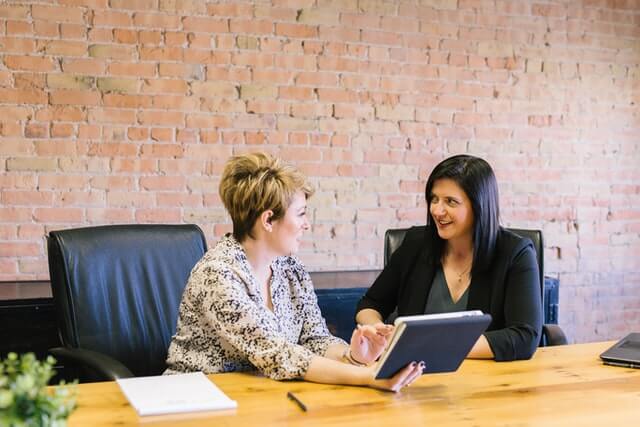 What is Senior Talent?
Every company has a different internal structure and unique decision-making process. In larger companies, the CEO is the top of the tower and sets the course for the business. Usually, this involves communicating with the board of directors.
In smaller operations, the CEO may also be the founder and typically has a day-to-day role in addition to setting a strategy to steer the business. There are many sole-proprietorships and companies with only a few tens of employees that function this way. Knowing how to hire employees for a startup this size is critical to continuing successful operation and scaling up when the time comes.
For larger businesses, teams of managers may be responsible for making day-to-day operations decisions. They carry the directive to their department and ensure goals are met, thereby freeing the CEO and other executives to concentrate on growth and long-term strategy.
How to Source Senior Talent
If you don't know how to hire employees, it's easy to waste too much time searching for talent to fill your top positions on job boards, career fairs, and all the other places commonly used to find job candidates. When you're looking to fill the topmost roles, it's best to just ignore these sources altogether. If you're going to use any online resource, it should be LinkedIn, which allows you to see a candidate's professional references.
Here are a few ways to find your next executive candidate that have much higher success rates than the methods used to find other talent:
Existing employees, past hires, professional connections, and personal friends are all possible sources of referrals. Not every referral is created equal, of course. A recommendation from a professional contact is more likely to be accurate, especially when hiring for senior positions. The best referral will be not only from a work contact but preferably one connected to your industry in some way. As well-meaning as the office party caterer may be, their referral just doesn't carry as much weight.
This is one area where creative staffing agencies shine. A good agency will have a successful history and tons of professional contacts, all possible referral sources. At icreatives, we know how to hire employees and we've been doing it for long enough to have a reliable stream of referrals coming in.
If you have the right training opportunities in place, you can have staff at the ready to move up whenever a more senior employee parts ways with the company. Studies show that outside hires are paid more than workers promoted or laterally transferred from inside the company and tend to perform worse for the first two years on the job. This underperformance can be caused by growing pains or lack of knowledge about how your company does business.
When outside talent is hired for a senior position, there's a lot on their shoulders. Hug expectations hang over them and many times the new hire doesn't live up to the hype in the eyes of the board or other senior staff. One of the reasons these outsiders get paid more is because they tend to have more desirable skills, but this is frequently a shortsighted mistake.
Internal candidates who already know and understand the company culture, the process of creating, selling, and distributing your service, and most or all of the moving parts involved will have a much faster and more natural onboarding process in a higher role. One strategy we've seen work with icreatives' clients in the past is to promote from within and use our services to fill the lower positions that are left vacant. It's much faster overall and it will improve your company's employer branding.
Use a Creative Staffing Agency

While hiring from within or at least out of the company's network is very appealing, some companies just aren't going to have enough connections to have the wide talent pool needed to find the best candidates for a senior position. Creating staffing agencies like icreatives have existing contacts that we've placed successfully in the past and keep in contact with afterward. That means we have better access to passive candidates who might be a perfect fit for your business.
Of course, a creative staffing agency won't just send one person over to be your new CEO. We'll vet candidates from our large talent pool until we find the best of the best and then send you a shortlist. Passive candidates are much harder to win over than active candidates. They're going to want to make sure moving jobs or careers is the smart move for them, and that means you have to court them. Using a creative staffing agency to find them will save you time and money otherwise spent paying a talent acquisition specialist salary.
How to Hire Employees for Senior Roles
The process of selecting a new hire for a senior role is much different than that used to bring on new junior staff members. Of course, the interview and resume review might still be included, but the whole dynamic shifts when you start trying to woo executives. They think almost exclusively in long-term goals and they're not going to be shy about telling you what it would take for them to come over to your team.
Once you have identified a candidate who might be a good fit, you need to get their attention somehow, especially if they're already satisfied with their current job. This is where many companies make the mistake of offering tons of money to make an impression, likely contributing to the 20% disparity between outside hires' pay and that of inside hires.
Once you have their attention, you'll want to have an interview. Again, this isn't going to be the same kind of one-hour conversation about a resume with the stock questions you would go through with someone looking to fill a junior position. Here are a few things you can do to properly interview a prospect for a senior role that will let you get to know them the best and may also make working for you more appealing to the candidate:
1- Ask Interesting Interview Questions

Assuming the candidate's past performance doesn't speak for itself, the interview will be very important because it's typically the first in-person conversation between the company and the prospective executive. It's probably going to be their first impression of your company, so you should take care to ask questions that also give an idea of what the business is all about. For example, rather than asking a lame question about where they see themselves in five years, you can ask questions like this:
What are your work colleagues' impressions of you?
Tell me the toughest professional decision you've ever had to make. How did you decide?
What do you think your first year here would look like?
Do you have many friends who used to be your subordinates?
What are you looking for in the workplace?
These are only examples of the kind of questions you should be asking. As you can see, they simultaneously attempt to get information from the candidate while also allowing them to speak their minds and say what they want to say. Depending on the atmosphere in the interview, you can ask more personal questions. Just avoid the brain-teaser style of interview questions that gained some popularity in the new millennium – studies have found that they're the result of callousness and a lack of perspective on the interviewer's part.
2- Show Them Around

If you know how to hire employees for a startup, you know this tactic already. This might be a short walk around the building or it could be an extended visit to some key employees, but giving a prospective hire a look at how the place operates is more likely to draw them in than almost anything else. If there's a pleasant culture and atmosphere in the office or something that they haven't seen before, like a new way of structuring a department or new approach to a project, then their interest is more likely to be piqued.
One way to make this really advantageous is to let other employees meet them and even ask a few questions if you can organize it in a natural way. Senior employees are frequently the bridge between employees and the company itself, so seeing how a candidate reacts to meeting the junior workers and how they treat them can be a great indicator of how they will behave on the job.
3- Let Them Talk

The best candidates for senior positions are in high demand and they aren't going to come in for an interview based only on a brief description of the position. This is even more so the case for passive candidates. The most important thing to know about how to hire employees for senior roles is that candidates qualified for these positions usually have a very clear idea of what they want from their job. When they speak to a talent acquisition specialist, salary is often the first thing on their minds but so are things like benefits and the duties of the job. They don't like to have their time wasted, so when you're approaching them you should make sure to be clear about what the job is.
You can also tell the candidate exactly why you're interested in hiring them. It shouldn't be viewed as an opportunity to brown nose or try to flatter them, but explaining exactly what their appeal is from the company's perspective will help level the discussion. The sooner you can begin to talk frankly, the better. There's no reason to couch everything behind passive corporate-speak. Cut to the chase and everyone will be happier for it.
4- State the Appeal of the Company

We are living through uncertain times and no one who's happy with their current job is going to leave it for anything less than a sure thing. Take the time to discuss how your company is navigating the present and what plans it has for its future. Explain how the candidate fits into this planning and what the future holds for them is they come on board. Illustrating the solvency of the company is really important and there's no need to be shy about the numbers. Don't spread any classified information around, of course, but sharing projections is a good way to give a candidate for a senior position a clear picture.
Try to involve other employees in this discussion as well. Demonstrate a team environment where everyone is appraised of the general situation and input is valued from everyone. That will create a better atmosphere and make your company more appealing to these potential new hires.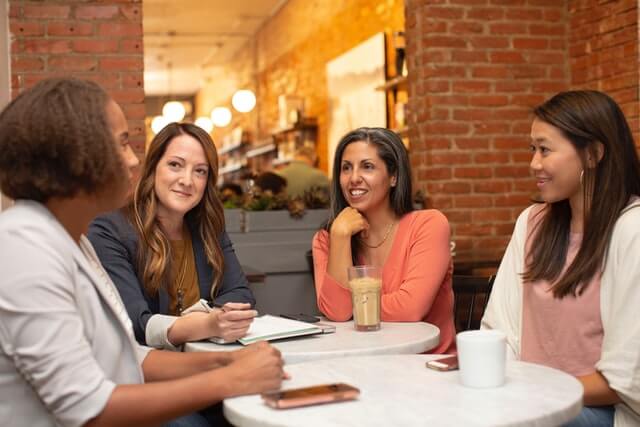 How Not to Hire Senior Talent
There are many ways to vary your approach to new senior candidates, but many companies go overboard trying to appeal to someone. You can completely undermine an otherwise successful interview process if you make the wrong move at a crucial juncture. If it looks like you don't even know how to hire employees, your company is not going to look very appealing to someone who has held an executive position. Here are a few things to avoid when you're hiring new senior talent:
1- Showing Off

This is the biggest one. Many companies take candidates out to dinner to get a better or more personal picture of the candidate, but that doesn't mean you should try to wow them with gimmicks. Take them to a nice restaurant, sure, and maybe even imbibe a bit, but don't make a party out of it. To a smart candidate, glitz and glam will make it look like you're trying to distract from information about the business.
2- Leave Things Open-Ended

Don't go through all the effort to attract and bring in top-tier talent and fail to plan every detail of the job profile, business plan, and what their role will look like. This includes their salary, benefits, and time off, as well as what all their duties will be.
This is easiest to do when a senior position has become vacant, but some companies make the mistake of giving too much room to the candidate to make their own role. You should be able to tell them exactly what's needed and what they're expected to do if they join the company. The talent will be happier to hear you've put so much thought into it anyway.
3- Oversell the Position

Promising the moon is the most surefire way to doom a new hire at the senior level. If your pitch isn't landing and you've really done all you can do to plan the new role, make an attractive benefits package, and illustrate a tremendously positive employer brand, then maybe it's just not a good fit. Making additional or unplanned promises is only going to end in disappointment on both sides. Plus, it's obvious when someone is grasping at straws and senior talent should be able to tell when you're just telling them what they want to hear. For example, you should know exactly what the talent acquisition specialist salary is going to be if that's the position you're trying to fill.
Conclusion:
Knowing how to hire employees for a startup is one thing but hiring people to fill senior positions is a whole new ball game. They have more education and years of experience already and you have to treat them as such. Finding passive talent is one of the most preferred methods to fill executive roles, but promoting from within is an even better strategy for the long term. Using a creative staffing agency can save you time and money on things like a talent acquisition specialist salary.
The most important thing to do is to make sure that you have your hiring process planned out and the new role completely explained for the new candidate. It's not important to impress them with fancy outings or make them promises the company can't keep. You should be able to be straightforward, show them your company, and illustrate where they will fit in. If they're a good fit, you should be able to show them how.
Contact icreatives if you have any questions about how to use a creative staffing agency to support promotions from within!