How Do Staffing Agencies Source Talent So You Don't Have To
icreatives blogger
We've already discussed at length the reasons and benefits of using a creative staffing agency. Understanding how a staffing agency qualifies and finds talent is as important as knowing what it does. It'll put in perspective the full range of tasks and expenses that your company will no longer have to worry about.
Not only will a full enumeration show what your company won't have to take on itself, but it will also give you an idea of how icreatives guarantees its talent 100% and you'll be able to better understand how we are constantly improving and building our talent pool. When we say a creative staffing agency hones its craft over time, we mean all the time. That is our profession and we take it seriously.
When companies have an open position, they frequently want to get started with it as soon as possible. That means staffing agencies can't just wait around for job announcements from the client. We have to have talent ready and waiting to fill the position when it is announced, which means we need to fully vet our talent, including an in-depth portfolio review.
But staffing agencies don't hire genies and oracles to divine what clients will need and when they will need it. No, we're not mind readers so much as we're highly skilled at market research, tracking hiring patterns across creative industries, and following trends in the market to make an educated guess about what may be coming down the pipe. So far, our track record has proven to be highly effective at getting the best creative talent before the client asks for it, so the talent is ready when the job is open.
Of course, talent is not a static inanimate thing. Our creative talent is a wide pool of highly skilled professional people, and they want to put their skills to work as much as you want to have your projects completed to the highest standard. There's no guarantee talent in the existing pool of waiting creatives aren't finding work in other ways or getting picked up by other clients. In order to make sure someone is available at any given time, sophisticated internal communication systems must be in place.
Finally, and we can't stress this enough, it's unfortunately not the case that creatives all hang out in the same trendy mixed-use development somewhere. There are large sources like portfolio schools that serve as excellent sources, but to find all the best creative talent, you need to cast a wide net and search in niche spots. Read on to find out more about what creative staffing agencies do to spare your company time and expense finding top-tier talent.
How Creative Staffing Agencies Find Creative Talent
There is a stunningly large amount of creative talent out there with widely varying levels of skills and experience. We want to find as close to the entire crowd of them as we can and cull through to find the best of the best. If you've ever gone through the in-house hiring process in its entirety without using a staffing agency, then you know the absolute flood of resumes, CVs, and portfolios that is the early stages of filling an open position.
Staffing agencies start looking for something similar, but we know how to broadcast an even wider, more generalized, and more far-reaching signal so our talent pool dwarfs even the largest flood of applications for a single position.
Perhaps you've run a hiring ad campaign or found a job through one. Most of us are probably familiar with job boards even if we haven't personally found employment through them before. Creative staffing agencies certainly keep their eye on job boards constantly, but there are many other ways we reach out to find the best creative talent. Here are the most popular methods: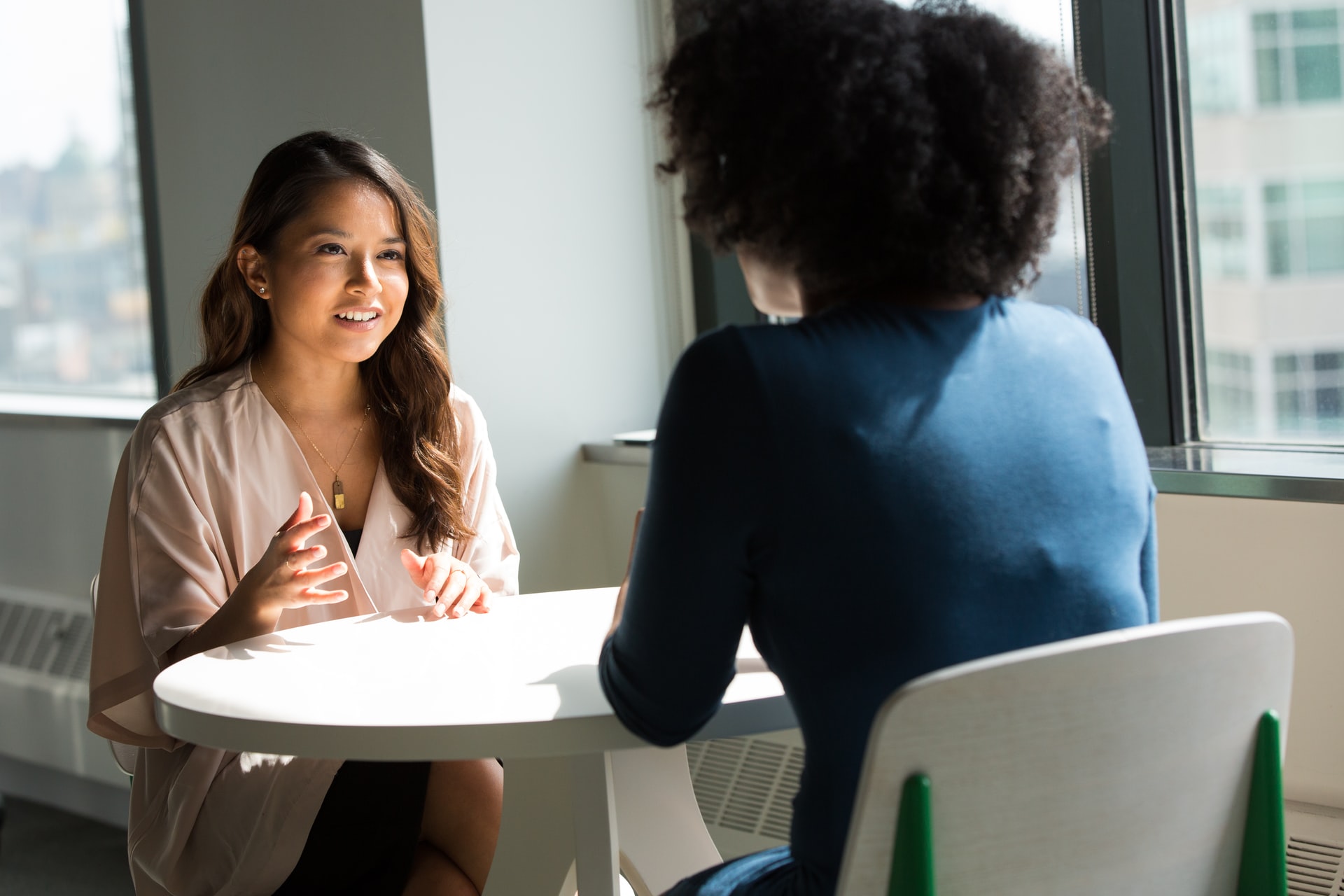 Recruiting Methods for Creative Talent:
1- Social Media

Announcements and calls for applications on social media sites like Twitter, LinkedIn, Facebook, and Instagram can sometimes be like setting up a table or booth at a hundred job fairs at once. As the creative staffing agency grows its network, its social media presence also grows. Best of all, except for hiring a social media coordinator, posting on social media itself is generally free.
Understanding how to reach prospective creative talent with a true call for applications and not just advertisements is the key to successfully using social media as a creative staffing agency. No one likes a banner ad. Posting with personality and presenting genuinely useful and interesting information about submitting an application is the best tactic.
It's very convenient and wise to schedule regular social media posts, but that doesn't mean the posts should look like they were all drafted at once by a machine. Posts should be human, personable, and provoke curiosity which can then be converted into action; in this case, an application to join.
2- Job Boards

As we mentioned before, the good old-fashioned job board is still a go-to method for staffing agencies because it is one of the most popular ways creatives perform job searches on their own. Pouring through job boards may sound like a very dull position to have, but staffing agencies should have the right technology to aggregate information from job boards without clicking through 15 pages of new job posts every day.
One thing that's important to focus on with job boards is not only the number of jobs but what kind of jobs are being posted. To a certain degree, you can get an idea of hiring trends in the industry if you get a large enough sample of job board postings.
Not only that, but large-scale spamming and incomplete or unappealing job advertisements have all but killed countless job boards that were huge in the heyday of the burgeoning internet. Knowing which job boards are still relevant is every bit as important as knowing what you can find there.
3- Referrals

Even if they aren't the main source of talent recruitment, referrals can sometimes bring in some of the best talent because they come from creatives who were skilled enough to pass muster and get placed in a job with the agency already. They tend to know other people as skilled as themselves, so their referrals can be very valuable. That being said, referrals still have to be vetted and reviewed as much as any other applicant.
The larger and more successful a creative staffing agency has been in the past, the more likely they are to have a more or less steady stream of high-quality referrals coming in from past talent and clients. At icreatives, we've been successfully onboarding temporary positions as well as full-time and contract positions long enough to have a very active referral stream.
4- Local Sources

Companies don't just need the best creative talent, they usually need it to be located in the right place. Whether the staffing agency is national, international, regional, or even limited to a single city, they have to make sure they're finding talent that lives close enough to the place of business to be suitable for a given position.
There's no knowing where the next open position will be and that means finding sources of talent in various locations. Savvy creative staffing agencies know there are plenty of local organizations and regular events where advertising can be quite effective at landing fantastic candidates. Places like community centers, job fairs at universities, and other conventions and gatherings can be great places to flyer and advertise for a staffing agency.
One-off events can be good, but if you want to have reliable access to a talent pool in a given area – or a wide variety of areas – then you should also maintain contact with permanent institutions like Chambers of Commerce. That means building a lasting relationship with key contacts at the organization just as you might with a long-term client.
5- Company Website

The backbone of a staffing agency's call for applications is its own website. That's because when using the methods we already mentioned, prospective talent is usually directed to the website to fill out an application. It's much faster and easier than creating a unique application for every different way you find your talent.
At icreatives, we have a dedicated space where new talent can join the team so that they can submit the materials we need to get them started in the process no matter how they found out about us.
Creative Staffing Agencies' Vetting Process
So, what do we do once we have the attention of a potential team member?
Well, there are likely to be a large number of candidates who are unqualified or need a little more experience to be successful in the agency talent pool. To find out who that is among the new applications, creative staffing agencies have to vet each and every person who applied.
We know what we're looking for because we know what skills are being employed industry-wide and maintain an enthusiastic interest in what's happening in the market. If you don't know creatives and what they do, you'll have a hard time going through resumes and portfolios to find the right qualifiers.
What Does Vetting Look Like at a Creative Staffing Agency?
We have a few things we ask for right out of the gate before an application is even submitted. Potential candidates have to have at least three years of experience in their field, whether that's video editing or UI/UX design. We also stress that we're looking for on-site availability.
Creatives applying then submit a CV or resume and their portfolio or case studies. At this point, the ball is in our court. It's up to the creative staffing agency to know what to look for on a resume and understand how to view work history most effectively. That means looking for trends, gaps in employment, any self-employment history, and a knowledge of key tools like software, cameras, drawing ability, and other particulars depending on the specific profession. Simultaneously, we review portfolios or case studies to see their professional expertise manifested in real-life projects. For more experienced talent, we ensure that their designs and strategies are keeping up with the modern market and industry trends.
After we have a promising resume and work samples, it's time to interview the candidate. We conduct pre-interviews geared towards general positions within the talent's line of work. Pre-interviews are often conducted to gauge what's on the resume and ensure that all the experience listed is sound prior to sharing the talent with the clients. When talent is submitted to a client, they receive a general impression of the candidate and their skill set. The client can then perform their own interview or move straight on with the onboarding process if we have a long-standing relationship.
Critical Staffing Agency Requirements
The preceding was a short rundown of the very beginning stages of fielding applications and vetting talent. There are a few essential things any good creative staffing agency needs to make sure they can complete this process effectively, but it generally boils down to two things: technology to make sure recruiting is done as smoothly as possible and communication to make sure the staffing agency, client, and talent are always on the same page.
Technology at a Staffing Agency
Since there are so many different stages involved in searching for talent and steps to take once they begin applying, having the right technology is the only way to get them in the talent pool as quickly as possible while still being able to vet them properly.
We already mentioned aggregation technology for reviewing job boards. Applicant tracking software is also popular with many in-house recruiters to pre-select resumes from the very beginning stages of the applications. However, applicant tracking software is oftentimes based on keywords and makes it impossible for candidates' truly appealing qualities to stand out.
That's why flashy tech and fix-all software isn't quite what we mean by technology. It's not only important to have the ability to find applicants in the system, see what stage of the application process they're at, and find information about where they've been placed, but it's also important to have the right technology for that job.
The tech should facilitate the recruiters to do their job better and faster, not use fancy algorithms or 'automatic' solutions to take over part of the job that only seasoned recruiters can do. For keeping all parties informed, though, the right technology is critical.
Communication at a Staffing Agency
Applicants are going to want to know what stage they're at in the process, clients are going to want to know what talent they have access to or how fast a position will be filled, and the staffing agency itself will want to know how their talent is doing once they're placed in a given position with a client. Communication is imperative in the talent sourcing process for everyone involved.
Staffing agencies have to know what to do after they solicit applications and receive them. The vetting interview process should be detailed and eliminate unqualified candidates, but it also needs to move along quickly and smoothly for the good of both the candidate and the agency itself. There should be a way to see how applicants are proceeding, schedule an interview, and note that they are ready for placement. The agency must also keep tabs on whether the candidate is currently placed, unemployed, or employed outside the agency.
The client will very justifiably want to know what kind of talent they have access to and when, so the agency has to have an idea about its talent pool as well. That doesn't mean all the recruiters should have every creative and their skill set memorized, but there should be a database available to get creatives placed in open positions as fast as possible so business can proceed.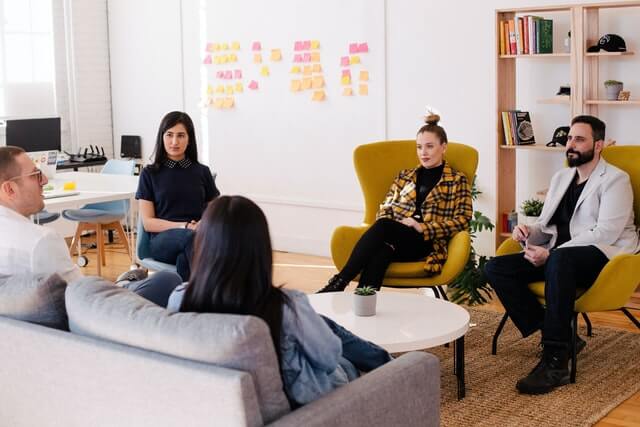 Additional Services at a Creative Staffing Agency
Besides sourcing talent to take that headache away from clients, creative staffing agencies also may offer other services. At icreatives, we also help streamline the onboarding process by creating a company profile for our clients. That includes the typefaces, design specifications, and internal systems in use at the company. That means when one of our creatives is ready to start working with a client, they can hit the ground running.
We also offer free educational resources to our talent to make sure they have all the skills needed to be successful in art departments or hone the creative skills they already have. That's a huge bonus of working with a staffing agency that specializes in creatives and understands what's needed to work in creative industries today.
Conclusion:
You may have understood what a creative staffing agency does, but hopefully understanding how exactly we source our incredible creatives has helped you see even more clearly just how much work and expense we take on so your company doesn't have to.
Knowing where to find the creatives is the first step, but a staffing agency should also know how to pique their interest, get them to apply, vet their credentials, interview them, and match them with the right company. There are a variety of ways to reach out to applicants, from the agency website to social media, job boards, and referrals. The most important thing is to have a detailed understanding of what creatives do for businesses, which is why it's so important to hire a specialized staffing agency to suit your company's needs.
If you have any additional questions, we'd love to help answer them! Just contact icreatives so we can work with you.