8 Cutting-Edge Design Thinking Books Every Creative Has to Read In 2022
Natalia Persin
As creatives put their minds to new problems, their approach necessarily must change. Design thinking is a process of targeting business efforts toward user needs and desires. It's iterative and that means new conditions create new design thinking.
In 2021, the biggest trend in design thinking is heightened awareness of sustainability and increasing social innovation. The pandemic and other ecological events in 2020 shifted the field in many industries.
Tons of great books have come out that cover this topic and elucidate the new design thinking for the coming decade. We've compiled this list to highlight the eight best books about design thinking for creatives who want to stay on the cutting edge.
Read on for a summary of the best design thinking books 2021 has to offer. If you missed out on our list of best design books from 2020, make sure to give it a look as well.
New Design Thinking For 2022 And Beyond
Increasing public concern for the environment has been picking up steam for years. But significant changes in the weather, an increase in natural disasters, and a negative outlook from climate scientists have all driven the public toward an even greater interest in green initiatives.
While it is by no means characteristic of every single consumer, there's no doubt that sustainability is highly attractive for those who care deeply about it and doesn't deter less interested individuals. The new design thinking we're seeing develop for the new decade is targeted not only to include green initiatives but also to drive social innovation as well.
Corporate responsibility and aid toward public causes is a highly effective tool for branding. People like to see that companies are not merely sitting on the profits they make from selling their goods and services. If you want to give them a look at the human side of the company, show what the brand is doing to help address problems like hunger, pollution, or underfunded schools.
But green initiatives and social innovation aren't the only things that are new in design thinking. Creatives are also starting discussions amongst themselves to redefine the work they do. Who gets to use design thinking? What are its limits, and does it carry with it implicit biases? These are just a few examples of questions creatives are posing to themselves to make their industries better and products more appealing to modern users.
An international perspective is also increasingly important for nearly every business. Thanks to the internet, what used to be local or regional markets have broadened and the marketing messages and branding initiatives that used to focus on a select audience are now visible to people all over the world.
In some sense, that makes the job of creatives who work on messaging and communications much more interesting. Finding common ground for different nationalities and backgrounds is fascinating work and the discoveries it leads to are incredibly rewarding for the majority of creatives.
Users are also coming from different places. It's not only creatives in marketing and communications that have wider audiences. Developers and UX designers both have brand new people using products. User research has had to adapt and find methodologies to study all these new types of people and identify pain points that are either unique to certain markets or universal across the globe.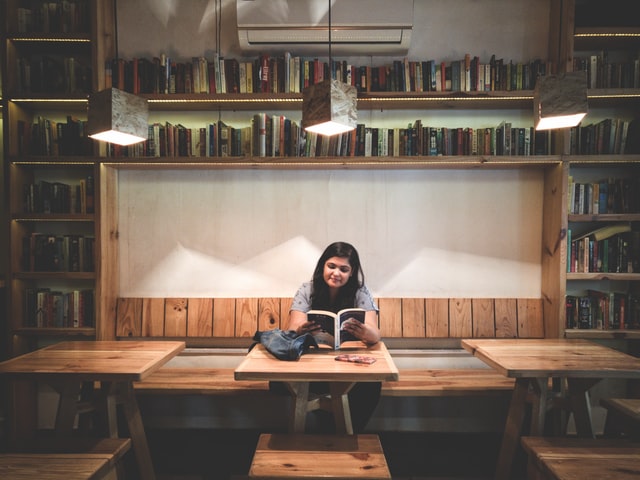 Best Design Thinking Books 2021
1. "Meaningful Stuff: Design That Lasts"
By Jonathan Chapman
Available from The MIT Press, this new book talks about a problem that creatives have been dealing with for ages but design thinking has only recently begun to pick up on: why do people throw away so much stuff, especially if it still works?
Chapman says he's encouraging a quality over quantity approach. In this book, he highlights the way companies build products with planned obsolescence in mind. Is it ethical to make products that the user can't repair and continue to use?
Creatives should be endeavoring to build products that take the public's interest in sustainability into account. If you want to see this thought process play out, "Meaningful Stuff" is a great place to start. We'll let the excerpt speak for itself.
Excerpt: "We see this push toward innovation for innovation's sake most glaringly in the internet of things (IoT), in which nauseatingly shallow treatments are commonly assigned to technological affordances, undergirded by the misguided assumption that all people want is an easier life. This is simply wrong. Modern consumers do not just want easier lives; they want better lives, more fulfilling lives, and more meaningful lives. Indeed, the breathless pursuit of speed and convenience is something of a dead-end. At this point, one might reflect on inconvenient, time-consuming things such as pets, home cooking, houseplants, friendships, parties, and travel. These things are certainly not "easy" or "convenient," yet they clearly have meaning and value to us."
2. "Coding Art: The Four Steps To Creative Programming With The Processing Language"
By Yu Zhang & Matthias Funk
Here's a totally unique perspective on the creative mindset that incorporates data and computation into design thinking in four easy-to-understand steps. For many people, programmers and other people who work with lots of data and numbers in their work aren't as creative as, say, graphic designers and photographers. This book disproves that theory completely.
There are tons of examples in this book. They're practical and easy to access, even if you aren't that into programming. The process laid out in this book has been tried and proven in an educational setting with hundreds of students over many years. It has step-by-step experiments that will help creatives get better at programming and help non-programmers understand the art of it better.
Restructuring your approach to problems is a great way to hone your skills. It's less topical and more universal than some of the other books on this list. For its individual perspective alone, this is one of the must-read design thinking books 2021 has produced.
Excerpt: "Structure is not just helpful to regain an overview and make sense of code. Structure is also an aesthetic quality and can help us express our ideas by focusing on the bigger picture or the relations between visual elements or visual layers."
3. "Writing Is Designing: Words And The User Experience"
By Michael J. Metts & Andy Welfle
As design thinking becomes more popular across various industries, new roles are being developed where creatives can put their skills to the test. One of those is the role of a UX writer.
This book describes everything there is to know about writing for a better user experience. It discusses content as well as copy from the perspective of creatives working to make sure people have the best possible experience.
You might not think words have a huge effect given how images and videos are gaining popularity. "Writing is Designing" does a great job showing how vital words are for communication and guiding users through a product or experience. It's one of the best books for creatives who want to learn how they can communicate with users effectively.
Excerpt: "If you design a digital product without focusing on the words, it's easy to avoid thinking about the message that it sends to its users. When you take responsibility for the words in an interface, you are the last line of defense against manipulative practices, misinformation, and jargon. Thinking about the language intentionally means that you're also thinking about its ethical implications—from how it could exclude people to the way it's used to shape and influence behavior."
4. "Ruined By Design"
By Mike Monteiro
Easily one of the most straightforward design thinking books 2021 has presented, this book is also perhaps the most earnest. Although the author correctly points out that designers are behind some very negative products, he also clearly believes that the problems these products created can be fixed with good design.
The theme of this book is pretty succinctly summed up with its heading: "How Designers Ruined The World And What We Can Do To Fix It."
Through its pages and occasionally expletive-ridden passages, this book touches on some really important topics like design ethics, self-reflection, money in politics, the breakneck speed of innovation, and accountability. If there's a central message, it's that designers and other creatives must take the initiative to craft ethical solutions to our biggest problems if we have any chance of surviving.
Excerpt: "When no one else around you is asking the hard questions, when no one else around you is standing up for the people who entrust their personal information and their relationship statuses to your service… that's when we need you the most. Rather than deciding the fight is lost before it's even started, consider that standing up for the right thing might just be the spark that ignites others."
5. "Things We Could Design For More Than Human-Centered Worlds"
By Ron Wakkary
This isn't a post-humanist book in the sense that it argues for technology like artificial intelligence to replace human fallibility. Rather, it seeks to highlight the exploitation of the non-human world by humans.
Wakkary wants humans to design with more than just themselves in mind. He incorporates AI and other new innovations into his argument, which seems to be that designers and people more broadly need to widen their perspectives so that we can share this planet without ruining it.
It's not one of the happiest books about design thinking, but "Things We Could Design" is a much-needed frameshift that just about every designer and creative would do well to pick up.
Excerpt: "In exchange for a more than human perspective we lose the illusion of sovereign human power and the control of that power, only to gain the knowledge that in our entanglements we are more transformative than even we realized and in ways we certainly do not control."
6. "Imagine It Forward: Courage, Creativity, And The Power Of Change"
By Beth Comstock
Former vice-chair and head of marketing and innovation at GE Beth Comstock has a cheerier if not equally didactic take on the responsibility of creatives heading into the new decade. She was a leader in GE's green initiative and so her viewpoint is a valuable one for the present moment.
It's a personal narrative that is interesting in its own right. Hearing from Comstock as she explains her past experiences and sheds light on present-day conditions is a great way for creatives and other professionals to learn in a way that is distinctly different from the other selections in this guide.
Excerpt: "And yet, in my gut, I knew this was the job I was meant to take.
Well-meaning colleagues will try to stop you from making these bravely instinctive choices. That's just how it is. Change-making creates resistance. It is against the rules. Change is seen as loss. It is scary.
But you have to learn not to stop yourself. You have to learn to give yourself permission to imagine a better way, to envision opportunity where others see only risk.
It's something I had to learn for myself."
7. "The Infinite Game"
By Simon Sinek
Already considered a classic by many in the corporate world despite being published in 2019, this book gives an insightful look into the operations of a business. It isn't targeted directly at creatives, but it does have lots of illustrative advice for anyone who wants to be a better leader.
The infinite game of the title is a framing for problems that makes solving them a constant effort rather than a one-time event. For creatives involved in iterative design thinking, this is a great way to look at things. It gets rid of many issues caused by a lack of long-term thinking and sets you up to create lasting solutions rather than temporary Band-Aid fixes.
Excerpt: "Infinite games have infinite horizons. And because there is no finish line, no practical end to the game, there is no such thing as 'winning' an infinite game. In an infinite game, the primary objective is to keep playing, to perpetuate the game.
[…] There is no such thing as coming in first in marriage or friendship, for example. Though school may be finite, there is no such thing as winning education. We can beat out other candidates for a job or promotion, but no one is ever crowned the winner of careers. […] All these things are journeys, not events."
8. "Design Thinking For Training And Development"
By Sharon Boller & Laura Fletcher
Teaching creatives and business leaders how to use design thinking is one of the most critical parts of onboarding new talent. This book is a very useful tool for just that. It definitely makes the shortlist of best books for creatives at any stage of their career to use as a reference on the finer points of design thinking.
Whether you're a creative or in charge of training them, this book is fantastic for development. It takes the long view on education as a process rather than a series of one-time lessons and will establish a stronger design thinking foundation than other pedagogical approaches.
Excerpt: "Design thinking does not have its origins in design; it's a problem-solving approach that's been around for decades and has uses across lots of industries. It's most useful when problems or optimal solutions are fuzzy. It's human-centered, which means it starts by focusing on people rather than business goals.
[…] Your needs drive your use of the product or service – not the needs of the business. In the same way, the learners' needs will drive the value they receive from whatever solutions you create, not the needs of the business."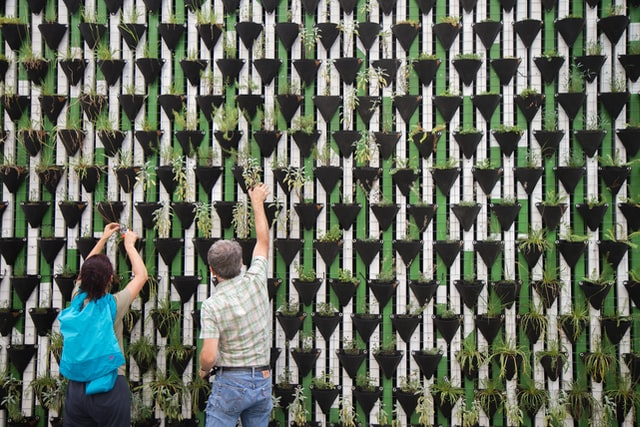 Conclusion:
Creatives trying to stay on the cutting edge of modern design thinking need look no further than the titles on this list of design thinking books 2021 has produced. Some of them are a bit older by a year or two, but they all contain knowledge that creators and business leaders should find insightful and useful in their work.
Most of them aren't focused on a specific job. The information you gain from them about business and how we approach our problems will be sure to make your work more effective and appealing to users no matter what role you play in the creation of the final product or service.
Pair the knowledge from these books with strong storytelling and the results will wow your audience. Set yourself up right for creative work in the 2020s with the books in this design thinking reading guide.