10 New Design Thinking Books Every Designer Should Be Reading in 2020
icreatives blogger
Continuing education is imperative for creatives to stay keen and on the cutting edge of ideas in their respective fields. Each year, over one million books are printed in the United States and a significant number of those are about design thinking. For those not familiar, design thinking is a process by which designers and plenty of other professions can identify their users, problems, and solutions. Like design itself, design thinking is iterative. It's essentially the scientific method for designers.
Creative professionals and educators are working, seemingly constantly, on new theories of design and ways to apply design thinking. If you want to stay up to date with trends in the industry, it pays to discover new literature sooner rather than later. If you're just finding out about game-changing books a decade after they are published, you're more likely to be behind your competition.
Stephen King described books as uniquely portable magic while Bertolt Brecht called them weapons and bade a hungry man reach out for them. In many ways, literature is both of these things. Some books might be written for entertainment, but many are meant to spread knowledge and all of them use some kind of storytelling. For designers, having all this information at our disposal gives us the opportunity to update our thinking, blossom creatively, and sharpen our design thinking to make us more effective and hopefully more valuable to the company.
One of the most popular topics for the best design thinking books is to bridge the gap between creatives and managers or other decision-makers who aren't in creative roles and might not have a great grasp of how design can help businesses accomplish their goals. Other books are directed at the designers themselves and try to make sense of the design world, its ethics, or tricks to stimulate the imagination day after day on the job.
Reading is often seen as an individual act, but sharing a reading experience with others can spur on discussions and brainstorming sessions that typically result in the most original and creative ideas. This is doubly true in the workplace. Reading groups and open discussion forums are a great way to keep creative talent happy and a great way to build on existing design skills.
At icreatives, we strive to stay informed and believe all creative professionals should do the same. We've created this guide for the 10 best design thinking books that came out this year. 2020 has had more than its fair share of less-than-ideal developments, but these 10 new releases make great counterpoints and highlight positive, actionable ideas that designers can use in every avenue of their lives. Make sure to pick up whichever is most applicable to your field and work situation. All of them are stimulating and rejuvenate the passion we have for design thinking.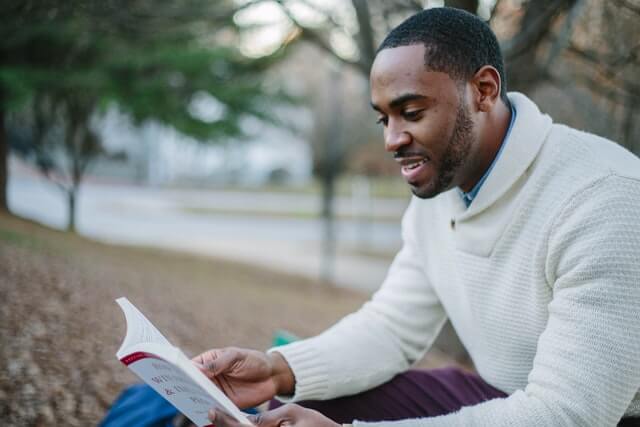 What Exactly is Design Thinking?
For non-creatives and newbies, it might help to understand a little more about design thinking before moving on to the 10 best design thinking books from 2020.
The stages employed in design thinking change from person to person and project to project. Typically, there are at least three steps, and as many as seven. Here are some general descriptions of the stages of design thinking.
Empathize

The user comes first in design thinking. At the initial stage, it's important to understand who the users are and what problems might face them in using the product. This stage typically involves user research. Designers and others using design thinking to problem-solve should also account for their personal skill set and what they have to offer that might be able to address the users' problems.
Target Issues

Creating an aggregate of new information gleaned from the research is a natural next step. While brainstorming about possible problems is a part of the first stage, once all the facts are in it's time to narrow down those possibilities into concrete pain points so you can start to determine the best solution. The four most common varieties of pain points are financial, efficiency, customer support, and functional.
Brainstorm

Time to unleash your real creative energy and come up with some ideas and solutions to solve the problems addressed in previous stages. Remember that design thinking is iterative so brainstorming can occur at different times in the process and will likely happen multiple times. If you have to go back to the drawing board, that just means you're using design thinking the right way.
Prototype

Build a test product with designs that implement the strategies from your brainstorming sessions. Many designers focus too much on this stage and managers tend to make the same mistake because the most obvious deliverables are created at this stage.
Trials

Put your new prototype under some stress to make sure it really works. More user tests and surveys are usually conducted at this point. The aim is to find out whether the new design solution works and how many of the pain points identified earlier are resolved by the new prototype.
Execute

Put all this hard work into effect. It's important that, while this is a full rollout of the solutions you've come up with, you still treat the implementation of the idea as a kind of stress test. If it isn't performing the way the prototype did in earlier trials, be ready to troubleshoot and even go back to the drawing board if necessary.
10 Best Design Thinking Books of 2020
Now that we're clear on what design thinking is and what some common stages of the process are, let's take a look at some books that came out this year that strikeout in interesting new directions to take design thinking to the next level.
1- How to Be an Artist

By Jerry Saltz
From a senior art critic at New York magazine and Vulture, the first of our best design thinking books of 2020 takes us back to the basics a little. It appeals to artists of all kinds, including designers. This book really pares down creative work to its most basic essential parts, which will help overburdened designers recenter.
The language in this book takes a bit of poetic license that some may find a bit flowery at places, but its overall message can help steer creatives back away from burnout. There are also some prompts to spark ideas in the reader. Perhaps the most wonderful part of this book, though, is all of the colorful illustrations and examples of artwork to inspire creatives.
Sample: "As you work, pay attention to everything you're experiencing. Don't think good or bad, think useful, pleasurable, strange, lucky."
2- From Chaos to Concept: A Team-Oriented Approach to Designing World-Class Products and Experiences

By Kevin Collamore Braun
This incredibly informative book starts at the beginning and runs through the entire process of creating design solutions as a team. There are few books that give such frank advice about how to manage a team and maintain cohesiveness as a team member. Written by the head of a design consultancy firm in Silicon Valley who has decades of design experience at leading companies like Google, Cisco Systems, Samsung, Rolex, and others, this book does a deep dive into every step of design and implementation.
It's also filled with real-world examples from some of the big-name companies the author has worked at previously, such as Google's HEART framework. If you have any questions about pain points, value creation, usability heuristics, benchmarking, or pretty much anything else related to design thinking, this is the book for you.
Sample: "You don't need a multimillion-dollar budget and a team of hundreds to make a real impact on your business. The first things you need are a clear goal and the knowledge of how you will measure your progress along the way."
3- Building for Everyone: Expand Your Market with Design Practices from Google's Product Inclusion Team

By Annie Jean-Baptiste
If you're looking for ways to show that your company values diversity, there are some great ways to do it in this book. Derived from the practices of a Google team responsible for training others on how to design products for a wide variety of users, this book is chock-full of interesting real-world examples that are easily adaptable to any design situation.
Many designers understandably value any look they can get into Google's practices and this book is a great way to learn some never-before-revealed information about the tech giant's inner workings and case studies from its past projects. It's also good at integrating design and wider business practices, making it appealing for managers as well as members of the art department or design team.
Sample: "When people in your organization fully grasp how exclusion affects consumers and how inclusive design can positively impact their lives while driving innovation and growth, they will eagerly embrace inclusive principles and practices."
4- The Rainbow Stack: A Casual Guide to UX Design

By Joseph S. Jawara
A brand new book on how design thinking applies specifically to User Experience design, Jawara's Rainbow Stack has tons of examples of what UX design really is, rather than the deliverables that have come to represent it. For designers who are more concerned with why a design works as opposed to how it does, this book is likely to spur on a ton of creative ideas.
This book takes a look at a few different design methodologies including design thinking. If you tend to cherish a diversity of tactics, you'll likely pick up a few more from this text. Now is a great time to pick up a copy because it's been criminally underread since it came out in August.
Sample: "…UX design is more than the sum of its parts. The process is less about surveys, affinity mapping, and wireframing than it is about understanding why and when to implement them."
5- The Conscious Creative: Practical Ethics for Purposeful Works

By Kelly Small
Many members find the design world is sorely lacking a cohesive ethics. For those, and for anyone who doesn't understand that perspective, The Conscious Creative is unafraid to acknowledge that the world we work in can be problematic, to say the least. With an irreverent tone and plentiful real-world examples, this book is perfect for, as it says in the introduction, "anyone who has ever felt like they had to compromise their personal ethics for the sake of their professional practice."
Far from drowning in abstract social justice pondering, this book takes a concrete look at how we can continue to pursue our creative work without selling our souls completely. Written by a creative director who sought to resolve her various misgivings about the darker side of the design world, this book is easy to read and is bound to become indispensable as more creatives get their hands on it.
Sample: "Doctors have the Hippocratic Oath; psychologists have to register with their licensing body that governs ethical practice; accountants and financial analysts are bound by the ethical standards of their various certifications. Creatives? Creatives have inspirational tweets by industry demigods and a collection of impassioned manifestos. Not as helpful."
6- Design Thinking: A Modern Approach

By Steven Branson
As good a primer for the uninitiated as it is an informative resource for people with plenty of experience, this book talks about design thinking in a straightforward way and arrives at some actionable conclusions. It merges business strategy and the user-forward principles of design thinking to create an easily understood practice. If there's one book everyone on the team should read to understand design thinking, this is the one.
Sample: "Design thinking will help to organize the company vision to create successful products in a shorter time."
7- UX Design 2020: The Ultimate Beginner's Guide

For those just starting out in their UX careers, there's no better book than this one for explaining the ins and outs. It takes care to highlight the difference between UX and UI from the very first pages. It's written in clear language without tons of jargon so that newcomers to the field and gain a better understanding without having to take notes. Non-creatives who work alongside UX designers may also find this book helpful to understand what they can expect from these design professionals.
Sample: "There's a question every designer should ask himself when approaching a project: who is this for?"
8- Will It Wow?

By Chunchik Kim
This easy to follow book makes an attempt to define how companies can discover new opportunities by finding and resolving pain points with design thinking. In some ways, it also simplifies design thinking into three steps, rather than the five essentials mentioned elsewhere. The three stages of design thinking mentioned in this book are Embrace, Focus, and Disrupt. While it might sound a little convoluted, once this book has explained these three steps the reader will come away with a new framework for design thinking.
Sample: "In order to meet users in the growing market and win their loyalty, product developers must learn about the consumers' needs."
9- You Are An Artist

By Sarah Urist Green
Sarah Green's new book should interest anyone who likes to read about art and artists. Even people with a non-creative career who enjoy the arts in their spare time will enjoy the perspectives this book offers on creativity, art's value in society, and how to turn those things into actionable behaviors in our own lives. It's filled with prompts to spark imagination and challenge creative thinking in a way that creatives might not be challenged in their professional roles. It has some of the most fun thought experiments published in recent memory, but they're more concrete and are sure to lead to real-life results.
Sample: "I wanted to do what I could to bridge what seemed like an enormous divide between the art world I knew and the one most people encounter when they visit a museum or gallery."
10- Storytelling in Design

By Anna Dahlström
Although it was technically released in late 2019, Storytelling in Design remains one of the best design thinking books of 2020 because it delves into one of the most important aspects of design. Telling a story is how the most effective advertisements and products work. Find out what storytelling is, what tools can be used to accomplish successful storytelling, and how to implement it when creating multidevice products in your design career. It pairs seemingly strange bedfellows like Choose Your Own Adventure stories and modular design and manages to pair them together simply and elegantly to show how design is very much like telling a story.
Sample: "To build and create great product experiences that deliver to both the user and to the business, we need to master Walt Disney's ability to get the bigger picture right as well as the small details."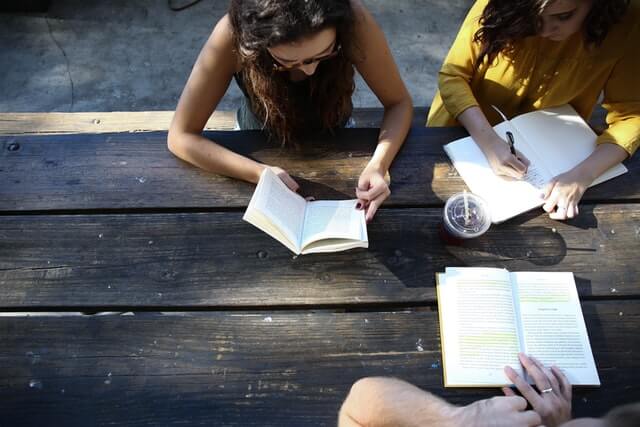 Conclusion:
Hopefully, this list of the best design thinking books of 2020 will help creatives and the people who work alongside them communicate better and implement design thinking to create better products and generate more user loyalty. There is a ton of knowledge in these 10 books and most of them would make a great book club project for an art department. Creativity can be finicky but any one of these books is great for igniting the imagination and getting the brain working so designers can come up with their best work.