Why Candidate Experience Is A Crucial Factor In Recruitment
Natalia Persin
Hiring processes are becoming even more competitive as talent dwindles in the increasingly aggressive job market. Global talent shortage is becoming a top concern for many recruiters as attracting and retaining top talents becomes a goal for many employers.
Now more than ever, your brand's approach to finding, attracting, and retaining talents will determine if you can manage to bag top talents in your workforce. Talented candidates are becoming increasingly picky, and now, competitive salaries and benefits are not enough for you to make your mark as an employer. In the modern job market, many candidates are using candidate experience as a benchmark to determine if they would like to work with you or not. As a result, it is important to offer the best candidate experience you can at every stage of the hiring process.
But what exactly is candidate experience? More importantly, why is it a crucial factor in the recruitment process? In this article, we will explore everything you need to know about candidate experience and why it matters in staffing.
What Is Candidate Experience?
Candidate experience is how a job applicant feels when navigating the hiring process in your company. This encompasses their experience and how they feel at every stage of the recruitment process, including their job search and the application process itself.
Candidates hunting for a job are paying more and more attention to what they experience with your brand. They use their experience to weigh in and get a glimpse into if they will love to work with your organization or not. In many cases, a candidate's experience is what will be the deciding factor for whether they will want to work with your company or not. After all, the better your brand treats them during the recruitment phase, the better you are likely to treat them as an employee fully integrated into the company.
Does Candidate Experience Really Matter?
The hiring process should focus more on what a candidate can offer and not what they feel, right?
Wrong.
First impressions matter and last longer. The first impression a candidate has about your company is most likely what they harbor for a lifetime, whether they work with you or not.
Candidate experience begins even before the candidate applies for a job with your company. It begins with how they become aware of your company, how they find out about the vacant job opening and extends to the interview process. Most importantly, candidate experience continues even after you hire the applicant and they stop being a candidate. It extends to the induction and onboarding process, encompassing how the candidate has integrated into your company and their first experiences as a new hire.
But why go through the painstaking effort of revamping your hiring process and building a positive candidate experience in all your hiring processes?
The answer is short and simple- it increases your chances of hiring and retaining top talents in the job market. This is a very big deal and major benefit, especially because talents- specifically new-generation and Gen Z workers- in the job market are growing increasingly picky about where they want to work and grow professionally.
One survey found out that 38% of candidates are more likely to accept a job offer when they enjoy a positive candidate experience with a company. Another found that 77% of candidates who have a positive experience with a company are more likely to share it with their networks.
On the other hand, a poor or negative candidate experience will undoubtedly harm your employer's brand. It will negatively affect your organization's ability to attract and retain high-quality candidates in the hiring process. Since people are a resource, not being able to retain top talents will cause a domino effect with negative implications, including low employee engagement, reduced employee productivity, and in the long run, reduced revenue for the company.
With a poor or negative candidate experience, you will also build a negative reputation in the job market that will put you at risk of losing good candidates. This is because 72% of candidates will share their negative Candidate Experience with friends and family.
A great candidate experience is key to attracting and hiring talented employees, thereby making it easier to grow your workforce. This is possible through improved offer acceptance rates, higher referral rates, better quality of hire, and a strengthened employer brand.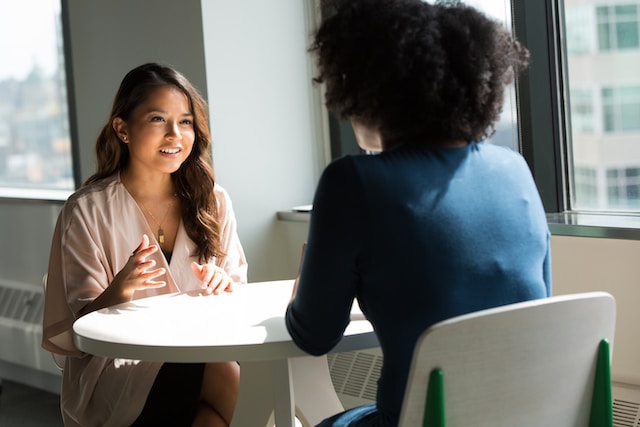 Key Roles And Benefits Of Candidate Experience
Candidate experience plays a significant role in the hiring process. Some major reasons why candidate experience – especially positive candidate experience- is a crucial factor in any recruitment process include:
1. It Prevents Burning Bridges
Sometimes, a particular candidate might not be what you are looking for in a new hire. However, a rejection doesn't always have to end badly and leave a bad taste about you in the candidate's mouth.
Offering a great candidate experience is essential, whether you choose to hire the candidate or not. In many cases, how your company handles rejection can contribute to the candidate's view of your company's brand and employer's brand. The more gracious the process is, the more overall positive experience the candidate enjoys. This experience stays with them even after you turn them away, thereby leaving a lasting positive impression about you on them.
When this happens, rejected candidates are most likely to talk about their positive experience with their friends, family, and network- especially candidates that use networking to find jobs– of other talented candidates. This positively influences your reputation and employer brand, thereby helping you attract new clients and talents with ease.
2. Impacts Your Bottom Line
A poor candidate's experience doesn't just affect the candidate. It affects everyone who may be connected to them and potentially connected to your company.
Candidates or applicants who apply for a job in your company may be linked to potential hires and customers. Their connections may be at risk if you create a negative experience for them during the hiring process. A poor candidate experience may turn off the candidate, and people linked to them from patronizing your brand or applying for a job at your organization.
However, creating a positive experience positively affects your bottom line, ensuring that you preserve relationships even before these relationships are formed.
3. Strengthens Your Employer's Brand
Your employer brand is your reputation as an employer. It describes your company's reputation as a place of work, your employee value proposition, and your influence, as seen from your employees' perspective. It is important to note that an employer brand is not the same as a brand identity or reputation.
Employee experience plays a significant role in shaping an organization's employer brand. The more positive a candidate's experience is, the more positive the company's employer brand is. In a way, a candidate's experience with your company reinforces your employer's brand.
This is unsurprising as the candidate will use their experience during the hiring process to judge how they think you might be as an employer. Most candidates think how you treat them while they apply for a job will be how you will treat them once they become a part of your company. As such, they associate their experience with your brand and use that experience to evaluate your company.
4. Improves Quality Of Hires
Offering superior candidate experience acts as a magnet at attracting top talents in the job market. In a time where talents are growing increasingly scarce, a positive candidate experience can help you win over some of the best job seekers in the job market.
By providing great candidate experience, you leave a positive impression on top talent, which can win over the best job seekers before your competitors do. After all, chances are you are not the only option nor the top choice that a candidate is choosing to apply with. However, when you offer a superior experience, you can sway the candidate's decision to choose you as their preferred workplace. After all, 81% of job seekers report that a positive candidate experience influenced their decision to accept the job offer.
5. Decreases Hire Time
One research found that employers have ten days before high-quality candidates are gone from the job market. When it comes to snatching the best and most talented job seekers from a talent pool before competitors do, it is important to remember that time is essential.
A great candidate experience usually offers a timely, streamlined, and organized process. The application process is usually fast, efficient, and effective. This seamless process works wonders in keeping applicants engaged and keeping the hiring process on track. As a result, a great hiring process is usually mutually beneficial for both the employer and the candidate.
6. Increases Job Acceptance Rates
Job seekers in the modern workforce are becoming increasingly vocal about what they want in an employer. Their awareness of what they need and their quest to ensure they get what they want has increased the possibility of a talent declining a job offer.
A survey taken in June 2022 discovered that 44% of over 3,600 respondents had backed out after accepting an offer, compared to 36% in 2019. These numbers prove that applicants are no longer afraid to say no when they are offered a job that doesn't meet their needs and preferences.
Job applicants are now, more than ever, more likely to back out of an accepted job offer because they received a better offer somewhere else. Although finances, benefits, and a better work-life balance are usually a significant part of these "better offers," it also always often boils down to how they are treated. Many applicants and job seekers will rather stick to a workplace that offers them a great working experience -beginning even before they are hired.
However, a positive candidate experience increases job acceptance rates by motivating applicants to want to work with you. They are impressed by the experience you give them and will choose to work with you knowing they will continue to enjoy and benefit from this experience.
7. Competitive Advantage
Competition is growing increasingly tight in the job market. With the limited number of talents in the job market, companies are working overtime and doing all they can to get the talents over to their team before their competitors do.
However, by offering candidates high-quality experiences, you are setting your company aside from the others. You are providing something many other companies cannot, thereby encouraging candidates to choose you over other companies. This way, the positive candidate experience you provide gives your company a competitive advantage over other companies.
8. Shared Ethical Values
A streamlined, well-planned candidate experience and individualized, open communication throughout the process show that your company values the candidate's time and work. By respecting your candidates, the candidates will feel more aligned with the company's mission and values before they begin to work with your company. This will create a workforce of individuals that share the same ethics as the company, thereby creating a sense of community and oneness.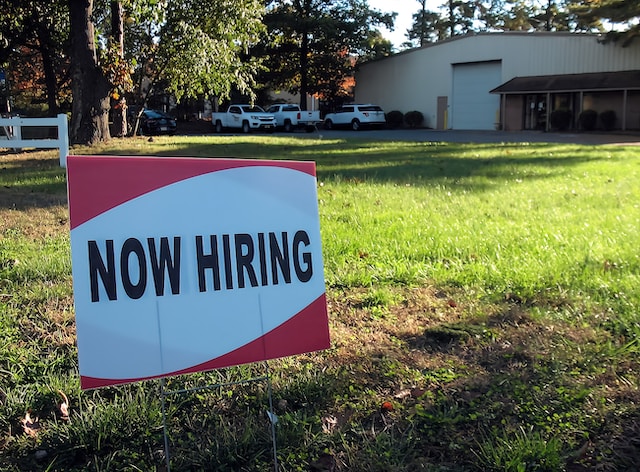 Key Components Of Candidate Experience
Candidate experience encompasses every step of a candidate's involvement with your company. It involves building every stage of the hiring process to ensure they offer nothing but positive experiences. Some of the key components and stages of candidate experience include:
Job search: Candidates will form their initial opinion of your organization and brand during the job search stage. This opinion will serve as the basis for their candidate experience. Make sure the information you give across various channels is concise and consistent. Job boards, social media, and your website's careers page are all possible places where candidates can learn about the position you are offering.
Initial Application: The initial application process is one of the most important parts of a candidate's experience. Guide the application process by offering clear instructions and guidelines.
Communication: How quickly do you get back to applicants after their application? When a candidate applies, they anticipate hearing from you right away. Candidates' experiences will be influenced by how promptly you respond to their applications and your choice of communication channel.
Feedback: To provide a great candidate experience, it is vital to give applicants feedback at various points in the process so they know where they stand and what comes next. Giving candidates comments demonstrates your appreciation for the time and effort they spent applying.
Interviews: Interviews are an important part of the hiring process. Candidates will have the most direct interaction with you at this stage of the recruiting process. As such, the interview stage is their best chance to learn more about your business and organizational culture. The candidate experience must include how you treat applicants during the interview because it will significantly affect how they regard your company.
Offer, Induction, And Onboarding: Following the selection of your preferred candidate, the next step will be to formalize the job offer by doing background checks, checking references, and other procedures. A great candidate experience is provided by making these processes streamlined and effective. Once you've chosen the right candidate, you must also put in place efficient onboarding and induction procedures to help the new hire make the transition from applicant to employee and prepare them for their position.
Analysis: It's critical to evaluate the hiring procedure after it is finished to determine its efficacy. You can address weak areas for future recruiting by carefully examining each stage, which enables you to enhance the candidate experience continuously.
Tips To Provide A Great Candidate Experience
To provide a positive candidate experience, some tips you can implement include:
Ensure you are hiring to fill a post exactly as described to the candidate
Write clear job descriptions
Make the application process intuitive and easy
Follow up with the applicants often
Clearly communicate with applicants at every step of the process
Constantly offer information that candidates may find useful, especially for in-person or video interviews
Give candidates your full attention at interviews
Tell disqualified candidates you're no longer interested as soon as you can and always offer a reason
Encourage unsuccessful candidates to reapply for future openings
Ask and give feedback.
Creating A Great Candidate Experience
Candidate experience is a crucial factor in recruitment, influencing an organization's success in a competitive job market. Treating candidates with respect, transparency, and fairness throughout the hiring process enhances an employer's brand reputation.
Positive experiences lead to candidates speaking highly of the company and potentially reapplying in the future. By offering candidates a positive experience with your company, you unlock various benefits like creating a better employer brand and easily attracting talents, all of which contribute to a successful company in the long run.