When Is The Best Time To Ask Your Customers For A Review?
Natalia Persin
When customers are satisfied (or, in some cases, unsatisfied) with a product or service they purchase, they often go back to leave reviews on the seller's website or social media pages. However, because they tend to forget or consider reviews unnecessary, many customers do not go back to leave reviews after making a purchase. As a result, it is up to you to remind and encourage your clients to leave genuine reviews.
But how soon can you ask your client for reviews? Below, we have provided a detailed guide on the best time to ask for reviews and how to go about it.
Are Reviews So Important?
Over the years, technology has advanced and brought several digital solutions with it. It has put several opportunities in the palm of our hands- or at our fingertips if you may- and made life a lot easier. One monumental solution technology now offers is the blossoming of businesses through reviews.
Today, many people find themselves shopping for clothes from online stores to buying groceries from stores such as Amazon. In turn, businesses can directly contact their clients through various channels such as websites (check out this article on how to make your website more interesting!), e-mails, and social media platforms. With technology, opportunities seem endless.
A major feature that technology has brought with it is the ability of business owners to optimize customer reviews. Before technology made this possible, the closest to a form of review was the word-of-mouth messages passed among friends, family, or neighbors. For instance, if you were going to visit a new restaurant but are unsure of the quality of the food and services there, you could easily ask a friend who has dined there before.
However, technology has made things easier so that reviews are more accessible. From being posted on websites to comment sections on social media platforms, we are more likely to come across reviews today by simply browsing the internet.
But are reviews that important?
It is easy to ponder the importance of reviews to a business, especially if your business has been doing fine without you putting so much importance on reviews. However, reviews are a major part of any business, right next to employer feedback (wondering how to encourage employees to leave honest feedback? Check out this helpful guide!). They are so important that they can make or break a business.
Many customers find themselves scouting the internet for reviews before they purchase a product or service. They use reviews as a form of evaluation to know if your services and products can be trusted or not.
Reviews leave impressions. They tell potential customers what to think about your business. After all, whose advice will a potential customer find useful if not that of a previous client?
Essentially, reviews are important because potential clients use them as yardsticks to determine if they should patronize your brand or it.
Benefits Of Reviews
A 2021 report showed that about 99.9% of consumers check reviews before making a purchase.
Reviews are an integral part of any business. They are proof of previous customer experiences and interactions with your brand.
Reviews offer several key advantages to any business. Some of these benefits include:
1. Create Social Proof
Businesses require social proof to show that they are credible. Although there are many honest businesses with quality goods and services, there are equally fake businesses that either scam clients or offer low-quality products and services.
There are numerous ways to create a business social proof, but reviews are one of the best ways. Reviews from previous clients show potential clients that you are a real and credible business.
Social proof also explains why customers are more likely to purchase a product that others are already purchasing. This phenomenon is called the bandwagon effect and is a natural, innate human response.
Humans are social by nature and sometimes look to other people, strangers or not before they make a purchasing decision. Reviews act as social proof that encourages potential clients to patronize your business.
2. Extra Marketing Channel
Although there are numerous marketing campaigns a business can adopt or create, none is more effective than the power of reviews. In fact, reviews are the only sort of effective advertisement you do not need to break the bank for.
When a potential client sees a positive review on your page, they become more interested in your products and services. It does not matter if they were never interested in buying the product beforehand and came across the review by chance or were formerly going to patronize your competition. Positive reviews spread the word about your brand and create the awareness necessary to lead new clients to your doorstep.
3. Improve Sales
A study by Harvard Business School shows that reviews have a noticeable impact on sales. They play a major role in leafing shoppers down the purchasing funnel, thereby helping brands make more revenue than they normally would without reviews. Although reviews do not necessarily guarantee more sales, they offer a better chance.
Why is this so?
This happens mostly because reviews (especially positive reviews) help potential clients see a brand in a positive light. Positive reviews also increase your star rating, convincing potential client's that they will get value for their money.
4. Improve Communication
Reviews make it easy to communicate with clients directly. Although many businesses have customer care hotlines, reviews offer a form of community where customers can drop comments, have other people view or respond to these comments, and also get a response from your brand.
Responding to both positive and negative customer reviews increases customer engagement and satisfaction. This form of communication not only means brands can create engagement but also create a relationship with old clients.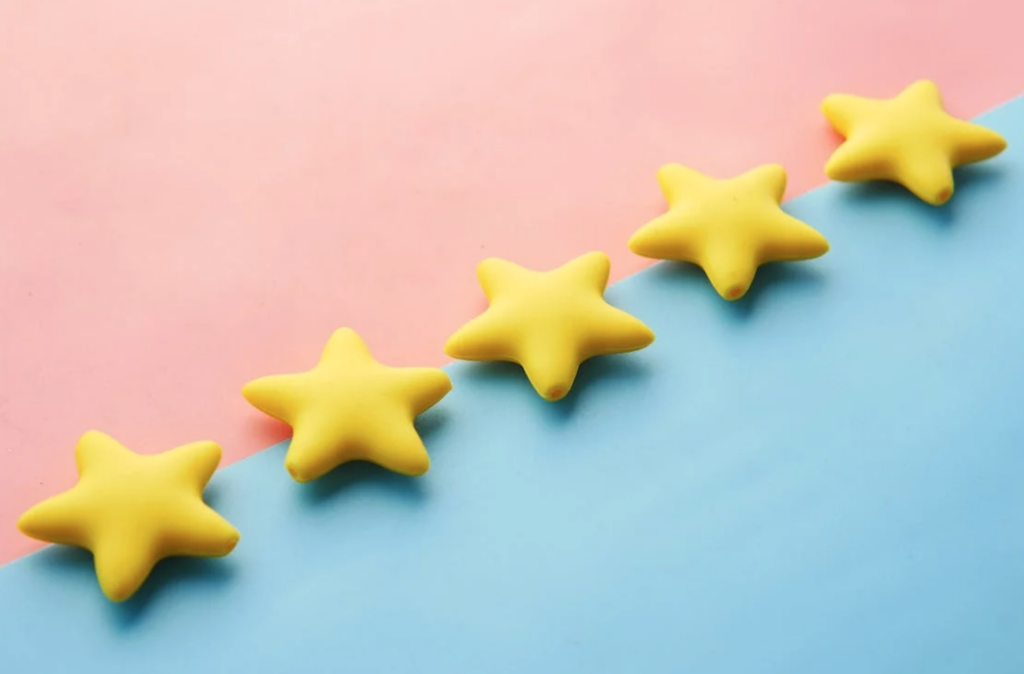 Should You Ask For Reviews?
How do you know if a client likes your product? How are you sure that a customer is satisfied with your services? More importantly, how do you know when your products/services do not meet up to your customer's expectations so you can make the situation right?
You ask them. A study showed that 76% of customers asked to leave a review went on to do so.
Many brand owners shy away from asking clients for their reviews. For many people, this is because they feel that when a client volunteers a review, the review seems more natural than forced. For many other business owners, it might simply be because they do not know the right time or medium to ask for reviews.
However, asking for client feedback is an easy way to gain insight into your business from a client's perspective. Reviews are not only a great way to create brand visibility or influence customer purchase decisions but also a great way to improve customer experience. Whether positive or negative, customer reviews are pointers on improving product or service quality, thereby making customers happier.
Some reasons why you should ask for customer reviews include the following:
Make Customers Feel Involved
Clients love nothing more than an immersive shopping experience. They love feeling like they matter. This makes them seem highly involved with the brands they patronize.
When you ask clients for a review, they feel important. This is because they now know that you value their opinions and think what they have to say is important.
It is impossible to meet every customer's unique demands. However, with reviews, you can learn your clients' preferences and meet a middle ground for every client.
By asking clients for a review, you learn what they like and do not like about your products or services. The positive reviews you get will be used to reinforce the quality of your products, while the negative ones will be used to 'fix' the qualities that your products lack.
Asking for reviews is an easy way to conduct a survey or quick client assessment. By requesting reviews, you can collect data on what every customer likes, assess this data, and implement it in your product and services. This makes it easier to satisfy all clients (or at least, a larger percentage).
Consistent Product/Service Improvement
Businesses are highly competitive. This means a new brand might start to look attractive to your customers if you do not improve the quality of your products and services over time.
Reviews allow your business to continuously and consistently improve your products or services. Preferences change over time depending on factors such as demographics, buying habits, and even income level.
By constantly asking customers for reviews, you can keep up with trends of consumer preferences. This makes it easier to improve products and services to your client's taste.
When Should You Ask For Reviews?
Most satisfied clients with a product or service do not go back to drop reviews. These people are known as silent advocates as they do not express their satisfaction with the brand publicly.
However, most silent advocates do not use silence as a means to be selfish. Instead, many of these people do not leave reviews simply because they are not asked, or they are not asked to leave a review at the right time.
Timing is essential when sending customers a review request. You do not want to send the request so early (early enough that the clients haven't even had the time to use your products properly) that they become irritated or annoyed at the request. You also do not want to send the request too late, as the urge to drop reviews fades over time.
So when exactly is the perfect time to ask customers for a review?
Customers usually need time to use a product or enjoy a service before considering it worth a review. However, this doesn't mean people do not leave requests as early as the next day after receiving a product.
The best time to ask for a review depends on the business. No two businesses are entirely the same. Business owners must study their businesses and customers to determine the perfect time to ask for a review.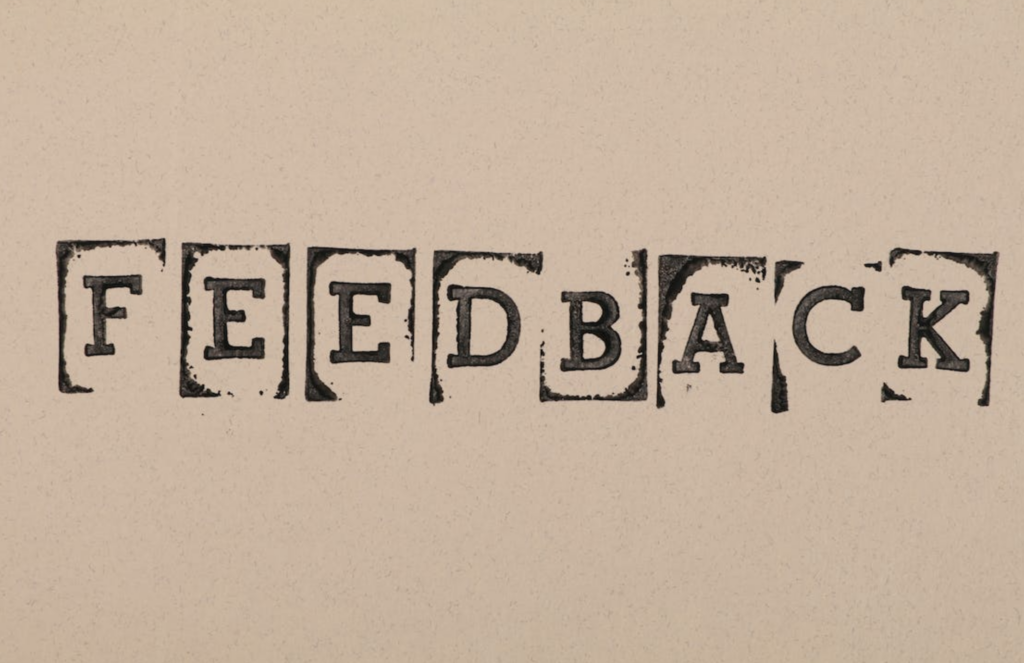 Asking For Reviews Immediately
In some cases, the transaction quality of your business can be reviewed immediately. For instance, middlemen companies can ask for reviews immediately.
Middlemen companies or intermediary companies behave as middlemen between parties for investment deals, business deals, negotiations, insurance, and other types of transactions. These include delivery companies, comparison sites, or payment portal sites.
If the customer is going from one site to yours and then to another or doing business through your website, chances are their focus will shift easily when the transaction is completed. If this happens, they will forget to leave a review.
In cases like this, it is best to ask customers to leave a review immediately after completing the transaction. You can either do this with an on-site prompt or send a personalized email to them within 24-48 hours.
Physical stores can also ask for reviews immediately. While many businesses prefer to wait till the customers use the product received over the counter, many others prefer to ask their customers to review their customer service or the selection available in the store.
In these instances, the business can request the review by giving out a card with a reminder and social media handle or website address. For the review request to be more effective, businesses can incentivize the process by giving a free coupon code or entrance into a competition with rewards for any review left.
Asking For Reviews 7-30 Days Post Purchase
Sometimes, asking customers to leave reviews immediately is not a good idea. In these instances, it is best to ask for reviews when you know the buyer journey is over. This means the customer should have used the product and seen its effects.
Asking for a review after the user has gotten a chance to use it gives users a chance to leave an insightful and high-quality review. This way, they can review every step of their purchasing journey, from the purchase to the delivery, customer service, usage quality, and effects.
Once again, the best time to ask for a review depends on the product and service being sold. Sometimes, businesses may need to delay their review request longer than 30 days. This is best for e-commerce businesses offering personal services, such as local tradesmen or gyms and leisure centers.
To request reviews from 7 days post purchase, you can either use SMS or email messages.
Knowing The Right Time To Ask For A Review
When requesting a review, no universal timing dictates when the perfect time to ask is. To discover when you should ask for reviews, it is best to study your business, product, and customers. By doing this, you will be able to pinpoint the perfect review request time and also come up with the best strategy to request the review.
Knowing the right time to request a review is the best way to get one successfully. Are you ready to make the most of customer reviews? Use our guide to getting creative with customer testimonials as a means to use reviews to give your business the leverage it needs.