Virtual Networking Tips for Remote Professionals
icreatives blogger
Networking is an essential part of any career. It's not only for finding work when you need it, but also for learning, innovating, exchanging ideas, and fostering long-term relationships. Just as socializing is important in our daily lives, so too is it important in our professional careers. So what does that mean for remote workers who don't come in direct physical contact with coworkers or clients during their working days?
According to figures from the Gallup Panel, 62% of Americans report that they have worked from home since the beginning of the Coronavirus crisis in early 2020. Unprecedented conditions have led to this uptick in remote work positions, but cloud-based software and other technological improvements caused a steady growth of remote work beginning in the 90s and continuing through the last decade.
Staying in touch and making oneself noticeable through networking is arguably more important for remote workers who need to leave a strong mental impression to stay in business. Luckily, with so many people having worked in remote positions in the last few decades, there are plenty of solutions to choose from.
Most networking tips for remote professionals have to do with technological solutions like social networking sites and video conference call apps. There are a few other ways to use the internet and streaming sites like YouTube to continue your professional growth and network with other people.
As more people get used to the idea of remote working, coworking, and working from home, understanding how to continue networking will become more and more important. After all, even workers who still go into a physical office should understand how they can network with people who work remotely.
Try a few of the networking tips for remote workers in this article and you'll soon see how much effective communication and social interaction you were missing out on before. Your career will benefit immensely.
Why Is Networking Important?
In addition to the positive effects on mood and attitude that social interaction has on people, networking also leads to more professional resources, new knowledge and collaboration, and a higher likelihood of continued interest in one's profession. Many of these advantages cannot be replicated by any other individual method.
Networking can put you on other people's radar. Most networking reads like extracurriculars to a company's top brass and the results of team efforts that networking so often leads to can be great for bolstering a professional reputation. Plus, a wider social web typically leads to greater access to more resources.
Branching out, interacting, and coworking with other professionals widens your perspective and broadens one's perspective on the market, strategies, and solutions. Maintaining long-term connections not only benefits you but also demonstrates your dedication to your profession. Networking also helps coworkers build and improve value systems, which leads to better communication, more frankness, and heightened self-awareness on the team. Creating these conditions is a highly effective employee retention strategy.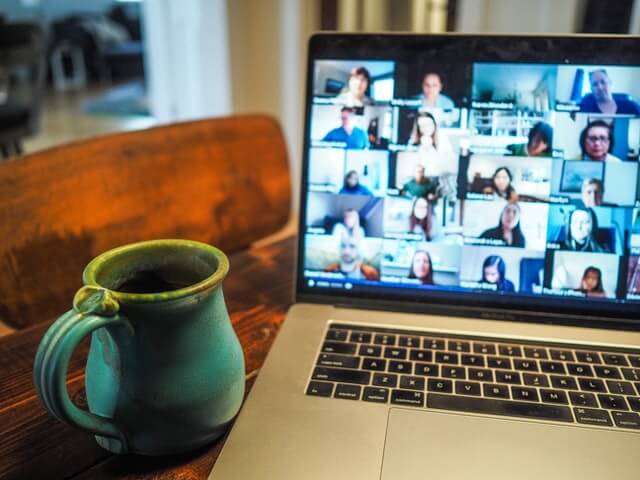 5 Elements of Highly Effective Digital Networking
One of the greatest sins of networking is expecting results from minimal engagement. Attendance at a trade show or jobs fair isn't going to automatically boost professional connections or change your way of thinking. Here are five of the most important elements of meaningful digital networking and a few virtual networking tips to go with them:
1- Curiosity

Problem solving is one of the most emblematic human activities. People driven by legitimate interest in their field are more engaging, while those who are only motivated by personal benefit can seem seedy, calculating, or dishonest. Networking should promote common interests and concentrate on innovating, disrupting, or educating.
Too often, networking activities are just large gatherings with refreshments. It can be difficult to figure out which participants have come for more than a surface-level chat can be difficult. Seeking out curious people and staying curious yourself is one of the best ways to stay engaged with your profession and networking should reflect that.
2- Creativity

Rather than rehashing the same humdrum discussions at every engagement, networking must be varied to have the desired effect. That's not only to keep people interested but also to provoke new ideas and create new hypotheticals that will drive innovation. This isn't limited to the activities used to network, either. Elevator pitches and introductions, the way people present themselves, and topics of discussion should all be varied from one networking event to the next.
This is especially important for virtual networking because most of them happen on a computer screen. One of the best networking trips for remote professionals is to mix it up so that they can remain engaged and reap the full benefits of networking.
3- Engagement

Networking shouldn't be passive. For remote professionals, networking can often seem limited to group video conferences and webinars. But to get people talking and creating new ideas and solutions, the people have to interact with each other in a meaningful way.
Individuals can engage more during networking opportunities by creating a plan beforehand, workshopping their intro pitch and presentations constantly, and giving other people space to talk and join the discussion. One of the most popular virtual networking tips is to engage yourself long before the event so you can have a clear idea when the time comes.
4- Focus & Organization

There doesn't have to be a minute-by-minute schedule, but there should be a clear plan and an expected result or conclusion to each networking activity. Cocktail mixers and lunches are some of the most frequent networking events, but they don't guarantee any level of engagement or exchange of information. Educational presentations, previews, and panels are all much better ways to get people thinking and give them something to talk about over refreshments afterward or during intermission.
Networking shouldn't be vague. Otherwise, no one will want to waste their non-working hours with it. Participants should also have evident focus and organization in their presentations and in the information they share with others. Specificity and topicality are key virtual networking tips.
5- Follow-Up

This is probably the most important element of effective networking. Of all the networking tips for remote workers, nothing leads to more effective networking than following up with contacts made after the event is over. Without this, no concrete changes or long-term relationships will ever result from networking. Bear in mind that this is not to sell anything. Using contacts made at networking events to try and sell products or services is one of the fastest ways to become a pariah. Rather, these follow-ups should be done to show gratitude, give new information, or create an actionable plan for a solution discussed previously.
Thank you emails are highly overlooked in the professional realm. Not only do people like to be thanked for their efforts, but these emails may also serve as a reminder and a summary of what was discussed and what results were agreed upon. The only way to foster new relationships is to keep them going, and that's where the follow up comes in.
Networking Tips for Remote Professionals
Incorporating these 5 elements into remote networking is one of the big difficulties of the increasing ability to work from anywhere. Here are a few of the best virtual networking tips to make sure people are engaged and creating mutually beneficial solutions and information exchanges during virtual networking events:
Manage Expectations Ahead of Time

This is for participants and planners alike. Leaving a networking event disappointed is a surefire way to dry up enthusiasm for more events in the future. People are much less likely to follow up if they don't feel the networking resulted in any positive interactions. Planners should take care to set a clear course for the event so that everyone knows what to expect and what kind of results they should see by the conclusion of the program.
For participants, expecting the world from a single virtual networking event can not only damage individual takeaways but also foil interactions with others. Curiosity and legitimate interest are important, but overdoing it or flooding discussions with unrealistic, pie-in-the-sky ideas and theories will not get you far when networking.
Rather than trying to get people to listen to your speech and make investments in you, take the time to listen to others, and offer your advice when it's solicited. If you can dovetail their discussion with your own, so much the better. All parties will feel closer, happier, and much more satisfied if they have identified similarities between themselves and others.
No one wants a pushy know-it-all in a networking discussion, but everyone likes to have someone who shows interest. Don't overdo it and don't fake it. If you truly aren't interested in someone's story because it's unrelated or you have no knowledge of the particular subject, sticking around for the discussion could be a waste of time for everyone. It's important to focus on what you can do for others first. Don't worry, it always comes back around.
Many people go to networking events armed with nothing but their own experiences and stories to back up what they say. That makes sense to a certain degree, especially for industry-specific networking events. However, one of the goals of networking is to get people talking about new ideas with one another. To help in this regard, participants should take care to stay on the cutting edge of research and markets so they have something to spark discussion while they're networking.
Understand Remote Networking Tools

Part of the research you do for remote networking events should be to learn everything about the platform. Whether it's a Zoom meeting, YouTube video, or Skype call, knowing how to use various elements of the platform will help the networking be even more effective. For example, screen sharing tools and whiteboard spaces can help illustrate talking points and show examples. One of the limits of digital and virtual networking is that there are fewer visual aids, but understanding the platform can help rectify that problem.
It's always good to be open to new experiences and information, but networking is best done with a goal in mind. This goal doesn't have to be specific, but it should be there. It will help manage expectations and drive activity during the discussion itself.
Intentionally steering discussions and conversations into unknown territory is another great way to make networking that much more advantageous and interesting. If you have the right research ahead of time, you can provoke innovative discussions. This is one of the best networking tips for remote professionals who want to learn new things when they network.
While it might sound like overhyped marketing talk, having a personal brand is a must when networking. Having a personal brand doesn't mean you need to present yourself as a product, but rather than you should have a clear idea of your professional self. That includes what skills you have to offer, the information you know, and experiences you have that can contribute to the discussion at hand.
It's important to keep your brand front and center throughout virtual networking experiences. If you do have the opportunity to talk or give a presentation, your personal brand is likely going to be the thing people remember afterward. It's like a signature, and if people remember you then they're more likely to keep your business card around for later use.
Creative Staffing Agencies and Virtual Networking
One of the fastest and easiest ways to gain access to tons of professional contacts is to find work through a creative staffing agency like icreatives. In addition to the various other benefits of using a staffing agency, working with icreatives will put you in a pool of talent with other creative professionals and open up possibilities for future collaboration.
From the business' perspective, working with icreatives will mean access to our vetted talent pool. It will reduce reliance on interior hiring departments and increase communication with our team, which has years of experience and knowledge about creative industries.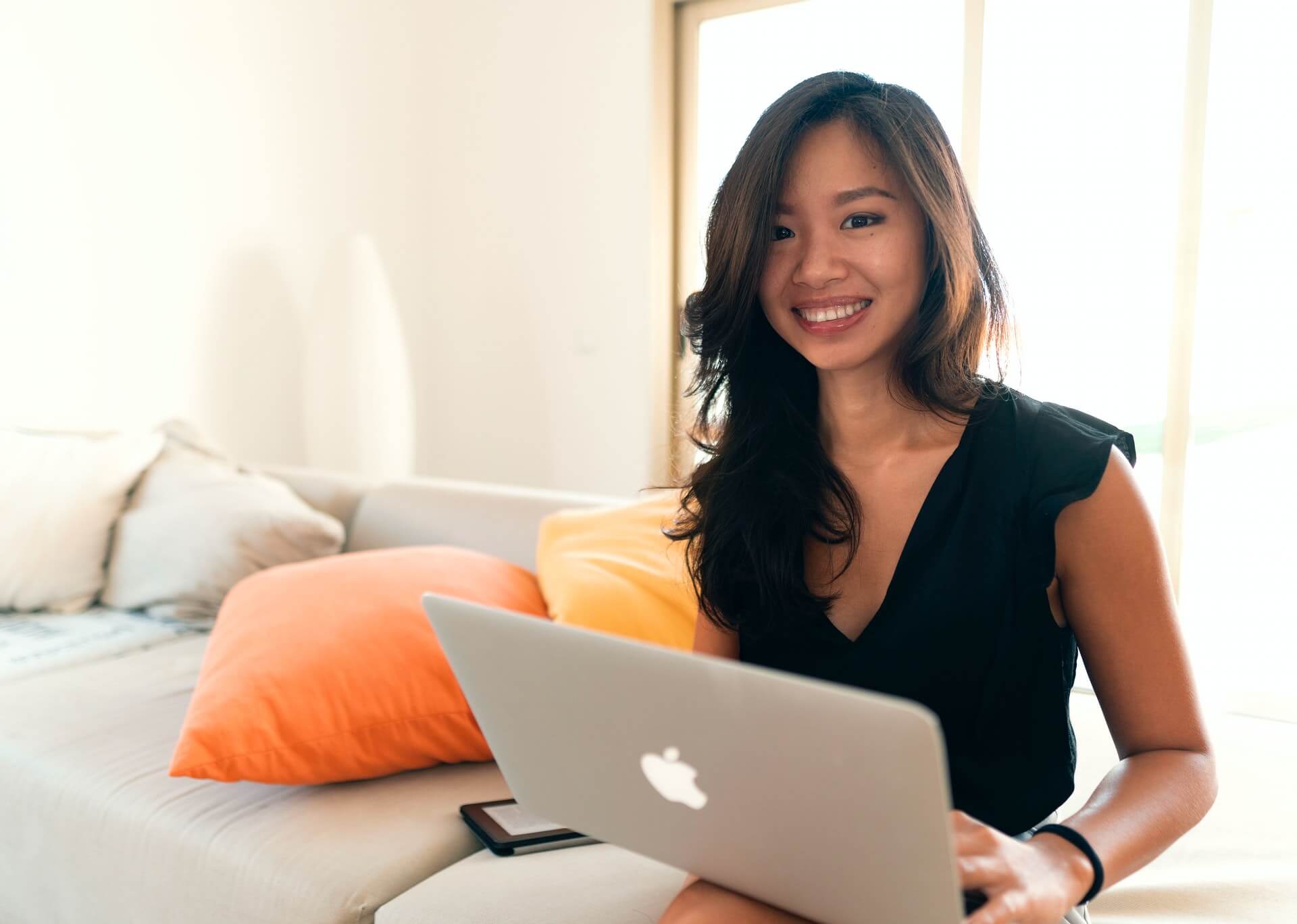 Virtual Networking Vs. Traditional Networking
Many of these virtual networking tips apply to traditional, in-person networking because both kinds of networking have the same goals. Networking tips for remote professionals are more narrowly focused because "working the room" is much more difficult in a video conference call.
Where traditional networking likely involves breakout groups that are randomized or just happen naturally, virtual networking typically involves many people viewing one thing and then having a very limited time to speak to others. Orienting oneself to take advantage of these new digital networking setups can be difficult, but if you follow the steps outlined above you can still get all the advantages from virtual networking that traditional networking offers.
One of the best networking tips for remote workers is to always be networking or ready to network. That doesn't mean shoving your elevator pitch into every conversation but be prepared for a networking opportunity to show up out of the blue. Preparation and a strong personal brand are two of the best ways to stay on your toes.
The Elevator Pitch in Virtual Networking
Anyone looking to benefit from networking should be aware of the concept of the elevator pitch and have several of their own ready to go at a moment's notice. Networking on virtual platforms changes the dynamic of the pitch slightly, but it doesn't reduce its usefulness at all.
Unlike in traditional networking scenarios, the elevator pitch doesn't typically have a set place in digital networking. But it's not that there are more limited times to use it. If anything, virtual networking drastically increases the number of opportunities to introduce yourself. Having a concise and informative pitch can pique interest in others as well as help drive the conversation.
In video conferences, people are often on mute if there are too many people for everyone to speak. However, in that situation, there might be a time set aside for introductions. Giving that sort of elevator pitch is slightly different in that people don't want to hear about lots of professional accomplishments and background. Rather than touting your achievements in that scenario, it's wiser to present yourself in a way that's so interesting the people will remember your personal brand and be more likely to reach out to you in the future.
Conclusion:
There are many networking tips for remote workers, but the key is to have a clear idea of networking, your brand, and your profession. Clear-headed individuals and those with interesting ideas and questions always benefit the most from networking and they can help make networking events fun and advantageous.
Of all the networking tips for remote workers, the most simple one is to be yourself. While you should stay up to date on research and intentionally go out of your comfort zone, that doesn't mean you should force yourself to go into discussions that are irrelevant or uninteresting to you. In a digital networking scenario, there are going to be countless elements battling for everyone's attention. Authenticity is the best way to make sure people notice you.