Finding the Perfect Candidate for the Job
Natalia Persin
Attracting the right candidate shortens the hiring process and saves big on costs. How can businesses hope to accomplish this goal reliably with each new posting?
It's not always easy to find exactly what you're looking for. Candidates may not have the requisite experience or perhaps the whole job market is slim in your sector. More commonly, hiring managers and other decision-makers are a bit out of touch and have unrealistic expectations.
All of these problems can be addressed with steady effort. Monitoring passive candidates, the state of the job market, and planning well are all great strategies. The time to try and look attractive for prospective job candidates isn't whenever you realize you need a post filled – it's months and years before that point.
Read on to find out what you can do to get ideal candidates for your open positions right away so you can spend less time on the hiring process and more time on the rest of the business.
Defining the Perfect Candidate
Sure, it would be nice if every role could be occupied by people with decades of experience and minimal demands. Ideally, they all have just enough ambition to work hard but not enough to outgrow the business.
It shouldn't be a wake-up call to find out that these are not realistic expectations. But even down-to-earth managers with lots of experience behind them sometimes lose track and begin to expect too much from the hiring process.
Other times, the company shoots itself in the foot by advertising a new role too early. Doing so without the opportunity to first budget and give the new talent enough responsibility to stay busy often creates a big imbalance between the job description and the caliber of people applying.
You should still expect the best of the best. But be realistic, particularly when you're hiring a less than glamorous post. The company may need to redefine what it considers entry-level and how those kinds of jobs fit into the structure of the business and the career paths of the employees.
Also, don't be afraid to take a bit of a risk. Implement an introductory or probationary period during which the new hire can be tested to see how they fit in. Address the free work question and involve the people who will eventually be working alongside the new hire since they more than likely have the most experience and know what it takes to work in that role.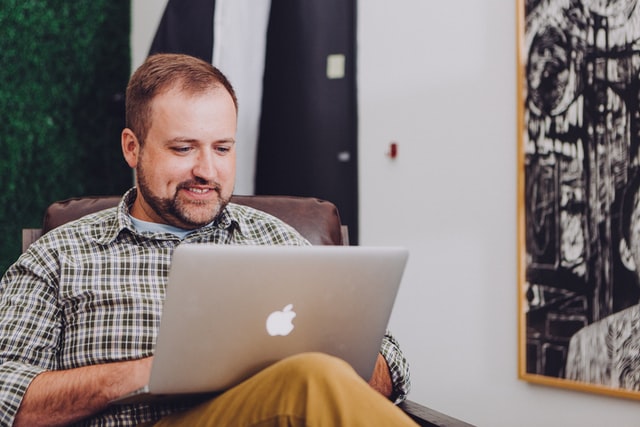 Finding Recruitment Sources
Online job boards have been in vogue for more than a decade. For many people, they're one of the most convenient ways to see what companies are hiring in their area. Companies enjoy large audiences depending on which platform they use.
The biggest problem with online job boards these days is that they've been overrun with unserious job offers and even less serious applicants. You might place more of the blame on the public or the hiring process at many companies, but the result is the same. Navigating through these boards, both sides spend more time filtering out useless noise than they do submitting or replying to applications.
Some fine online recruitment sources still exist to be sure. LinkedIn is frequently reliable for filling positions with people that already have a strong work history. It's also a fairly effective way to maintain a network through which new job postings can be broadcast.
Maintaining such networks is key to filling new roles quickly. Plus, if your applicants all come from sources you know and regularly interact with, it's far more likely they'll be a great fit. There's more dependability and trustworthiness provided you've fielded your network well.
Social media has also given companies a new channel for advertising job openings when they arise. Managing a social media account can also give a business some insights into how they're perceived by the public. Some idea of the employer brand can come from comments, post engagements, shares, clicks, views, and the tone of reactions to social media posts.
Current employees are a well-known resource for recommendations that are typically of a much higher caliber than what you get off the internet. However, most companies aren't maintaining the optimal conditions for the best employee recommendations. It all depends on how the current employees feel about working for the company.
Managing the Employer Brand
If you treat your current employees well enough, word will spread that working for the company is great. With enough traction, people start looking out for job openings at your business on their own.
It's free publicity that helps fill jobs and the employees are happier with their work. The turnover rate is likely to fall and the company will benefit from long-term employee dedication.
Just what does it take to build a great employer brand? Salaries and benefits aren't the end-all-be-all. If you don't have a huge operating budget, you can balance things out with ample remote work and work from home opportunities, a great workplace culture, fringe benefits, community outreach, creative career paths, and employee upskilling or reskilling opportunities.
The way your company behaves with the public also forms part of the employer brand. Watch how your managers behave if they have public profiles and take care that the brand's own social media presence is overwhelmingly positive and helpful for customers who use that platform to have their questions and problems addressed.
Hiring Creatives for Your Business
Your hiring process could also be a reason you aren't finding the best candidates when you have job openings. An overreliance on algorithms and software to filter through applications could be robbing you of the best candidates simply because they don't have the right keywords on their resumes. Or the entire process could be too opaque and long for high-quality candidates to stick around long enough to get hired.
Effective hiring isn't centered around impressing the candidate or imposing authority on them. Present an honest summary of the company and give the applicant room to show themselves and see if it matches up. It sounds simple but it's advice many hiring managers need to hear nonetheless.
Creatives respond particularly well to this kind of approach. Interviewing candidates for creative roles is doomed from the start without an effective hiring process that endeavors to learn the applicant's thought and creative processes and how that can fit in with the open role at the company.
For most creatives, learning how their art and passion can combine with design thinking and other problem-solving formats to reach business goals is fascinating. Even if they would make art for art's sake in an ideal world, the more practical concerns of business have their own fascination.
It's never too early to demonstrate that your company is open to novel approaches. Why not include that sort of thinking in your hiring process? Effective hiring doesn't have to start with an online job board and progress to managers interviewing candidates in a conference room somewhere. That doesn't mean you should start throwing parties during the interview process, but work with existing employees and the hiring team to create a unique procedure that shows candidates how your company works.
Effective Hiring for Entry-Level Positions
Your company needs separate approaches for the varying levels of positions it has. No matter what kind of organizational structure you're operating under, there are bound to be entry-level positions that require little or no prior experience but can be used to promote from within later on.
Bringing in people to fill these kinds of roles simply isn't on the same level of complexity as other roles higher up in the structure. That doesn't mean you can pull anybody in off the street to do the job, but it does most likely mean you can take some of the stress off managers and other hiring staff when they're trying to fill entry-level positions.
This is when you really want to have a robust and dependable employee referral program. Some creatives you have on staff may know plenty of highly skilled people who are looking for work, but it's far more likely that they'll have lots of friends with differing work experience who may be interested in a lateral change. Plus, they may have younger cousins, siblings, or other contacts who need to jump-start their careers.
Here are a few tips for effective hiring and interviewing candidates for entry-level positions:
Write a Great Job Description
Many people applying for entry-level jobs are relying solely on their educational background, amateur experience, or simply their individual personality traits.
Your company can attract entry-level candidates by focusing on what duties the candidate is expected to do rather than the kind of experience they need to have. Throw in some duties that they can expect to reach after some time at the company that will look impressive on their resume since most of them will likely move on to other companies at some point.
Also, indicate who they will report to and how the department is set up so they get some idea of what the job will be like. If they are the type to stay long-term, understanding their role in the company and possible career paths there will entice them greatly.
Most businesses already know to look for soft skills like strong communication, team-mindedness, leadership, and critical thinking. But how you bring out those qualities when you're interviewing candidates is important.
Allow entry-level applicants to give novel examples of their soft skills, particularly if you're interviewing for a creative role. For instance, they might not have an example of strong communication from a previous job if they've never had one before, but they could have several examples from problem-solving on a family vacation or a school project.
Finally, branch out into soft skills that aren't going to be on every single job posting. Yes, everyone in virtually every job anywhere should have strong communication. But what kind of communication is your company looking for?
Written communication is vital on partially or fully remote teams, which are more common now than ever before. Listening communication is vital for customer service and client-facing roles. While specialized communication is probably going to be reserved for jobs a bit higher up in the company, some kinds of intelligence like emotional or musical intelligence could be valuable.
Give Ideas for Portfolio Materials
Creatives looking to land their first creative job might not have been paid for their creative work before. They could also have done a couple of freelance gigs. Whatever the case is, it's unlikely you'll see many full-fledged portfolios when you're interviewing candidates for entry-level positions.
To avoid missing out on seeing what their work and creative process looks like, give applicants a few suggestions for the types of things that can stand in for deliverables and completed projects in their portfolios. Independent work and mock projects are a couple of good suggestions.
Asking creatives to draft totally new projects for the interview is probably a bad move, especially for an entry-level position. But you can create short, fast scenarios to use when interviewing candidates to get an idea of how they would go about completing the project in theory.
Hiring Creatives With a Creative Staffing Agency
If all the required steps in this guide so far have you mentally exhausted just thinking about how much time and money your company is going to have to spend hiring creatives, we highly suggest you partner with a reliable creative staffing agency like icreatives to get the best talent on board quickly.
You won't have to pay full-time hiring managers and other staff to keep tabs on job boards or create long advertising campaigns for open positions. icreatives already has a fantastic talent pool curated over many years and filled with the best creatives in the industry.
A creative staffing agency also makes hiring creatives easier for businesses whose core endeavors aren't inherently creative. If you're a logistics company, you probably don't have many people on staff who know what to look for in a UX design portfolio. Luckily, a quality creative staffing agency like ours has ample experience with creatives and we know what a strong portfolio looks like in any creative field.
Working with a creative staffing agency is a long-term relationship that we work hard to maintain. Our reputation is our brand, so you can count on high-quality creative talent from us every time you need it.
Hiring Creatives for High-Level Jobs
The hiring process can get more complicated as the open position requires more experience and knowledge. These candidates also come with many more of their own expectations than entry-level applicants generally do.
Partnering with a creative staffing agency is the smartest move for these roles as well. But here are a few more recommendations you can try to get the perfect candidate for high-level positions:
Actively Pursue Candidates
The more interested you appear in candidates personally, the more effort they're more likely to spend on their application. This is particularly true for passive candidates who have to be won over somewhat. It's also the case for active candidates who get many callbacks and have many companies to choose from.
These are the best candidates and are worthwhile to pursue. That doesn't mean you have to have one dedicated recruiter for every high-level candidate, but whoever speaks to them should be available, clear, and remember who they're talking to at a minimum.
This ties in with active pursuit. If the representatives of your company reach out and communicate in a human way, the candidate will feel more positive about working for the company and also be more open in their responses to interview and other preparatory questions.
Not everything can be personalized, but at least remember their name and have some idea about what about their submitted materials and background experience makes them a standout applicant.
For entry-level positions, it's more likely that the candidate will be explaining why they would be a great fit with the company. With these higher-level hires, the company needs to make the case for why the company would be a good home for the candidate.
No one is saying you can't do this for every hire, just that it's especially important for high-level positions. Maintaining a strong employer brand and giving creatives room to flourish are two of the best strategies for making a strong case with high-level hires.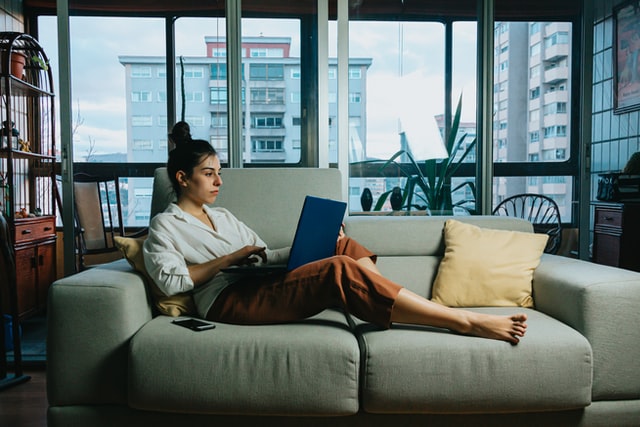 Conclusion:
Many companies and hiring managers face frustration whenever they try to fill an open position. Too often, this is because they lack the proper planning and haven't built up a great employer brand that will attract the top talent. They could also face huge amounts of applications and long wait times for the same reason.
Working with a creative staffing agency makes hiring much easier. You can also use some of the tips in this hiring guide to get the best possible talent into your organization without wasting time and money on ineffective staffing and recruitment strategies.