LOOKING FOR CREATIVE TALENT IN SEATTLE?
Did you know over 50% of Seattle's adults have a college degree? This makes Seattle one of the country's most educated cities.
Although icreatives highly values education, the innate ability to design and create cannot be learned in school – but it can be developed.
This is why we look first at our talent's portfolio before we see their educational background.
At icreatives we are constantly evaluating Seattle's best creative talent to provide ambitious businesses and brands with top-tier Copywriters, Designers, and UI & UX Developers.
Fill out our form to find fresh Marketing, Web, and Graphic Design creative talent.
Rather just call?
CALL TODAY
855.427.3284
(855) icreatives
and our 24/7 automated response attendant "Ara" will transfer you to a helpful human.
A snippet of our creative staffing services
Look who partners with us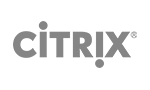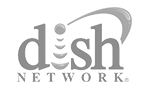 i creatives really pulled through for me when I was on a major deadline. I needed an art director who could implement my ideas with finesse. Not only was I impressed, my client was too.




-Lisa Mirabile, Creative Director, Ogilvy & Mather