LOOKING FOR COOL CREATIVE TALENT IN SAN ANTONIO?
In 1928, The Milam Building in downtown San Antonio was the first high-rise office building in the U.S. to have air conditioning.
Today, maintaining "cool" status as a business takes a little more effort, and great creative talent.
icreatives creative staffing is constantly evaluating the best available talent to bring you the right Copywriters, Designers, UI & UX Developers and Content Creators to help your business thrive.
Refresh your brand and business with top-tier creative talent by talking to one of icreatives expert recruiters.
Fill out our form to start the end of your talent search today.
Rather just call?
CALL TODAY
855.427.3284
(855) icreatives
and our 24/7 automated response attendant "Ara" will transfer you to a helpful human.
A snippet of our creative staffing services
Look who partners with us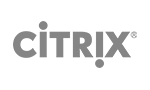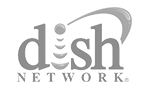 i creatives really pulled through for me when I was on a major deadline. I needed an art director who could implement my ideas with finesse. Not only was I impressed, my client was too.




-Lisa Mirabile, Creative Director, Ogilvy & Mather