UI & UX | GRAPHIC DESIGN | MARKETING | VIDEO | AR & VR
WASTE NO TIME FINDING CREATIVE TALENT IN NEW YORK CITY
In 1976 Milton Glazer's last-minute creative epiphany during a cab ride led to the iconic "I LOVE NYC" heart logo.
Can your business afford to wait until the last minute for your next big idea?
icreatives creative staffing agency is constantly assessing the best Copywriters, Designers, and UI & UX designers in the industry to place top-tier creative talent at ambitious companies in New York City.
It is our evaluation, testing processes and years of experience that has earned the trust of so many large corporations with protecting and improving the perception of their brands.
Full-time, contract and remote, let icreatives expert recruiters find your next  Marketing or Design talent .
Rather just call?
CALL TODAY
855.427.3284
(855) icreatives
and our 24/7 automated response attendant "Ara" will transfer you to a helpful human.
A snippet of our creative staffing services
Look who partners with us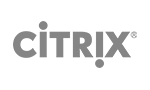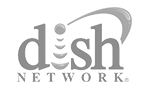 i creatives really pulled through for me when I was on a major deadline. I needed an art director who could implement my ideas with finesse. Not only was I impressed, my client was too.




-Lisa Mirabile, Creative Director, Ogilvy & Mather