LOOKING FOR BRIGHT, CREATIVE TALENT IN COLUMBIA?
Did you know the synchronized fireflies in South Carolina light up the night sky for the best opportunity to find their perfect match?
icreatives creative staffing agency has been illuminating talent searches for ambitious businesses for more than 30 years.
Attracting the right creative talent takes more than flashy lights. Our expert recruiters are constantly evaluating the best Copywriters, Designers, and UI Designers & UX Developers to staff top-tier creative talent.
Illuminate your talent search with icreatives, today.
Rather just call?
CALL TODAY
855.427.3284
(855) icreatives
and our 24/7 automated response attendant "Ara" will transfer you to a helpful human.
A snippet of our creative staffing services
Look who partners with us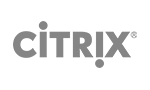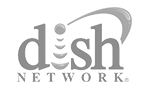 i creatives really pulled through for me when I was on a major deadline. I needed an art director who could implement my ideas with finesse. Not only was I impressed, my client was too.




-Lisa Mirabile, Creative Director, Ogilvy & Mather