UI & UX | GRAPHIC DESIGN | MARKETING | VIDEO | AR & VR
LOOKING FOR CREATIVE TALENT IN CHICAGO?
Home to Albert Lasker, the father of modern advertising, Chicago became the undisputed leader in marketing and advertising industry ever since the Great Fire.
Let icreatives help your brand carry Chicago's tradition of great marketing.
Our experienced recruiters will help you augment your staff with marketing and design talent such as Graphic Designers, User Interface (UI) & User Experience (UX) Designers, as well as Copywriters and Content Providers.
Let icreatives help put out all your creative fires.
Rather just call?
CALL TODAY
855.427.3284
(855) icreatives
and our 24/7 automated response attendant "Ara" will transfer you to a helpful human.
A snippet of our creative staffing services
Look who partners with us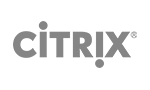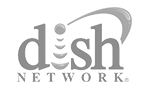 i creatives really pulled through for me when I was on a major deadline. I needed an art director who could implement my ideas with finesse. Not only was I impressed, my client was too.




-Lisa Mirabile, Creative Director, Ogilvy & Mather