UI & UX | GRAPHIC DESIGN | MARKETING | VIDEO | AR & VR
LET ICREATIVES LIGHT UP YOUR CREATIVE DEPARTMENT
It's a city of ideas! People in Aurora have had lightbulbs turning on over their heads lighting up the streets longer than any city in America.
icreatives staffing plugs you into a pool of great creative talent to bring the next big idea to your brand and business.
We represent Designers, Copywriters, UI & UX Developers that can electrify ambitious companies.
Our experienced industry specific recruiters can help with all your creative marketing and design talent surges.
Fill out our form to find your next illuminated creative talent today.
Rather just call?
CALL TODAY
855.427.3284
(855) icreatives
and our 24/7 automated response attendant "Ara" will transfer you to a helpful human.
A snippet of our creative staffing services
Look who partners with us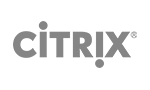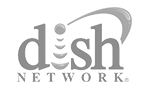 i creatives really pulled through for me when I was on a major deadline. I needed an art director who could implement my ideas with finesse. Not only was I impressed, my client was too.




-Lisa Mirabile, Creative Director, Ogilvy & Mather