UI & UX | GRAPHIC DESIGN | MARKETING | VIDEO | AR & VR
HAVE A THIRST FOR CREATIVE TALENT IN TUCSON?
It's so dry here, camels were once the creative solution to transport goods across Arizona.
Times may have changed, but you still want creative solutions in Tucson, right?
Let us tap into our pool of creative talent to bring you the best Designers, Copywriters and UI Designers/UX Developers to fulfill any creative needs.
icreatives is the staffing agency that will quench your thirst for creative talent in Tucson, today!
Rather just call?
CALL TODAY
855.427.3284
(855) icreatives
and our 24/7 automated response attendant "Ara" will transfer you to a helpful human.
A snippet of our creative staffing services
Look who partners with us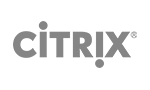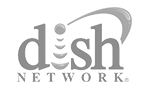 i creatives really pulled through for me when I was on a major deadline. I needed an art director who could implement my ideas with finesse. Not only was I impressed, my client was too.




-Lisa Mirabile, Creative Director, Ogilvy & Mather