UI & UX | GRAPHIC DESIGN | MARKETING | VIDEO | AR & VR
LOOKING FOR CREATIVE TALENT IN SHREVEPORT?
Fast Company ranked Shreveport as the ideal city to foster tech startups, and the CoHabitat Foundation helps lure would-be startups to the area.
As with every brand, companies need top-tier Creative and Marketing talent to help grow their market share.
Our mission is to improve the communication of your brand to help facilitate the growth of your market share with every placement by representing only true professionals.
With more than 30 years of creative staffing experience, we know how to place the right people in the right roles.
Our experienced recruiters will help you augment your staff with marketing and design talent such as Graphic Designers, User Interface (UI) & User Experience (UX) designers, as well as copywriters and content providers.
These are just a few of the creative skillsets available for ambitious businesses in Shreveport.
Start the end of your search by filling out our form today.
Rather just call?
CALL TODAY
855.427.3284
(855) icreatives
and our 24/7 automated response attendant "Ara" will transfer you to a helpful human.
A snippet of our creative staffing services
Look who partners with us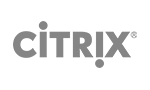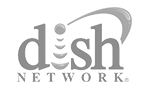 i creatives really pulled through for me when I was on a major deadline. I needed an art director who could implement my ideas with finesse. Not only was I impressed, my client was too.




-Lisa Mirabile, Creative Director, Ogilvy & Mather