UI & UX | GRAPHIC DESIGN | MARKETING | VIDEO | AR & VR
LOOKING FOR CREATIVE TALENT IN OMAHA?
In Omaha, bar owners are legally required to be brewing soup while they're selling beer.
And there should also be a law that all marketing materials should follow a company's Style-Guide.
When you are looking for creative talent to guide you through the laws of marketing and design, turn to icreatives to hire top-tier professionals.
At icreatives, we know the importance of creating a great product, building a strong brand, and all the creative processes from planning to packaging and marketing strategies.
It is our evaluation, testing processes and years of experience that has earned the trust of so many Fortune 500 companies with protecting and improving the perception of their brands.
icreatives is constantly evaluating the best Copywriters, Designers, and UI & UX Developers to staff your Omaha based company with the right talent, right away.
Rather just call?
CALL TODAY
855.427.3284
(855) icreatives
and our 24/7 automated response attendant "Ara" will transfer you to a helpful human.
A snippet of our creative staffing services
Look who partners with us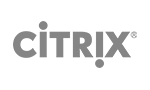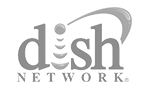 i creatives really pulled through for me when I was on a major deadline. I needed an art director who could implement my ideas with finesse. Not only was I impressed, my client was too.




-Lisa Mirabile, Creative Director, Ogilvy & Mather