What is a Temp Web Designer and When Should You Hire One?
icreatives blogger
Managers are frequently confused by the role of a web designer, confusing it with a web developer or programmer. Worse yet, many think it is not an essential position or even mistake it as an easy job that anyone could do. Web design is responsible for the company website and how it appears to customers. It's the most frequent face of the business for clients and the first point of contact for many new prospective customers.
Web design is how you attract the attention of new clients and one of the fastest ways to turn it into action i.e. buying your product or service. While it is important, there are times when a web designer will only be needed for one project or to help existing design talent with a job. In that situation, a temp web designer might be just what you need.
A temp web designer can also be used to test the position. If you select talent with the right skillet, you can use a temporary contract to see how a permanent web designer might be useful to your team. That's one of the benefits of using a creative staffing agency like icreatives.
Temp work can be advantageous to both the company and the employee. When it comes to a temp web designer, understanding their role will help make their brief tenure that much more effective. There are a few things managers can do to keep temp workers motivated. Helping them view temp jobs as part of the wider business process will make them more dedicated and prevent them from treating the job like a chore.
Coming up with imaginative solutions will help your company stand out against the competition. A talented temp web designer will have experience and knowledge about the internet and should be able to help other members of the team understand how it works and come up with ways to use it to your company's advantage.
It might sound like a waste of effort to take on a temp web designer, but if you use a creative staffing agency like icreatives you can get the best design talent without having to spend time and money on advertising the position, vetting a ton of applicants, asking for a design test, and running through countless rounds of interviews.
If you haven't already heard of web design or aren't sure how it differs from graphic design, you're behind. Read through this guide to find out what a temp web designer is, what it isn't, and how your company can use one.
What is Web Design?
Design is the purposeful manipulation of an object or information to make it more appealing. Where businesses are concerned, design is generally employed so that people will have an easier time-consuming information to become more knowledgeable about a product, of course with the ultimate goal of enticing them to buy it.
Web design is the specific application of design to websites. This has an obvious place for e-commerce and businesses with online stores, but it also impacts businesses that just have a simple informative website and a contact number. Even businesses that only offer a service, for example, need to have a website that is easy to use and enjoyable to look at.
A business without a website may as well not exist beyond the local level. That's been true for close to two decades now, and it's increasingly the case now. Some websites allow you to make your website with templates and a small amount of code, which is a great option for small businesses. But if you want to stand out, a web designer can get you there.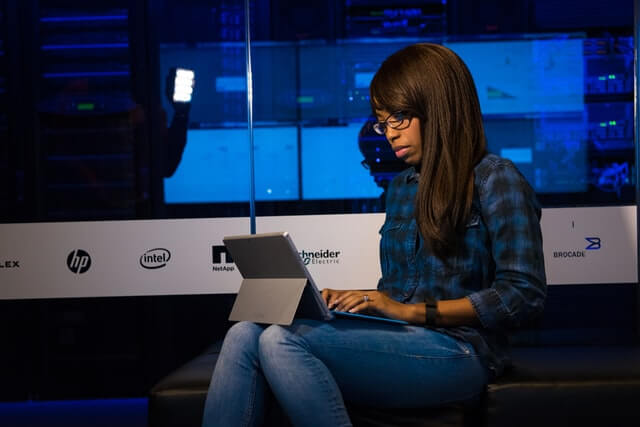 What Does a Temp Web Designer Do?
Although they don't usually do it single-handedly, a temp web designer builds a website and makes it look nice. Now, many people confuse this job with a graphic designer. While these two positions typically work together, a temp graphic designer will create particular images like logos or symbols while a temp web designer will put it all together.
A temp web designer has many responsibilities depending on the scope of the particular project. Their main duty is to take the brand and product and communicate it with images and web pages. Working in tandem with a content writer, copywriter, and temp graphic designer, a temp web designer brings together a cogent representation of the brand, product, and/or service.
Do I Need a Temp Web Designer?
Every company is different, but the vast majority will benefit from having a web designer on the team. If there's not going to be ongoing projects, you can always hire a temp web designer regularly to review a website and make sure it's still up and running. A temp web designer can also do regular updates without being employed during the downtime when they aren't needed.
Just about any business that has more than local traffic needs a website. Outside of mom & pop shops that have traditional roles, like gas stations, grocery stores, or hardware stores, traffic is most likely to come from the internet. You might be thinking your company is fine because you have a Google Maps listing, but when people look for places to find certain services, boosting web presence will get your company in front of their eyes sooner. That can make all the difference.
A temp web designer has many tools, but one of the essential tools is Hypertext Markup Language or HTML. This is the information that determines how a website looks. It's the backbone of every web page and it's also the information 'spiders' scan during a Google Search. Employing a temp web designer is one of the best things you can do for your brand because it will boost your presence and drive traffic to your business better than just about anything else can.
5 Responsibilities of Effective Web Designers
Even if it's only a temp web designer job, there are some duties a designer must fulfill to make them worthwhile. Senior talent should know and understand these responsibilities so that they can ensure a temp web designer is doing the job they're meant to be doing.
1- Understand the Brand

There is nothing more important to a web designer than being familiar with the brand identity and value of the company that employs them. This can be difficult to achieve with a temp web designer because they aren't around for very long. Nonetheless, businesses should take great pains to make sure the temp web designer feels like a member of the team for however long they are employed so that they can make a website that demonstrates the brand and its usefulness effectively.
Companies can teach a temp web designer the ins and outs of their brand in many ways. Brochures, photos, and errata showing the company's history are some tools that might help. But a web designer needs to have an idea of the future of the company as well. Clue them in on the company's goals (as much as possible without divulging strategies and tactics) and a web designer will be able to work them into a website.
2- Create Content

Depending on the size of the project and the skills of the temp web designer, they could be creating images and word content. For companies with larger permanent design teams or art departments, a content writer, graphic designer, or other specialized creative might help the temp web designer.
While some web designers might have the capability to create images and other content on the website, it can be overwhelming for one person to handle the design of an entire website if it needs to have tons of functionality. A specialized temp graphic designer working in tandem with a temp web designer is more likely to get better results, especially for companies that don't have existing creative talent in-house.
3- Use HTML to Build a Layout

A website layout has many components. Part of a temp web designer's job is translating the company's brand into images, colors, and text, but the designer must also select appropriate and appealing fonts, color pairs, and pictures to draw attention and communicate the brand effectively.
HTML is the method web designers use to build a website. Other programming languages might also be used, but HTML is one of the most basic. Good HTML can both boost your company's web presence and give it a unique and memorable face. Inventiveness is key to developing a character for the company in digital space, but a great web designer will also know what the classic functionalities of a website are. Users have come to expect certain things from a website and leaving them out won't impress your web traffic.
4- Constructing Navigational Elements

Many internet users probably think navigating from page to page on a website is always the same, or the way we do so may feel invisible. However, navigational elements are a key component of every website, good or bad. Successful navigation is intuitive and simple to understand. Drop-down menus are a common navigation tool. The hamburger button, which displays a longer menu when clicked or hovered over, is another design method, although the debate rages on about its efficacy.
While a temp web designer might build these navigational buttons and other elements of a website, most of the other functionalities are usually left up to a web developer. For additional functionality, developers construct code. That's another way to make your website stand out, but not all web designers know how to build new background functionalities as a developer does.
5- Update the Website

One of the advantages of using a temp web designer rather than keeping one on staff permanently is that they can build the website, leave once it's finished, and then be hired on again for an update. Some websites don't need to be updated very often, especially informative ones. If there's no webstore, then a permanent web designer may not be needed.
Some simple tasks can be taken over by the existing art department or another person in charge of the website in the interim. Adding new content, for example, may be simple enough that other creatives can do it without having to hire a temp web designer again. Setting up a long-term schedule, even if the same temp web designer won't be hired, is the best way to keep everything organized and the website running as well as possible.
Building a Website with a Temp Web Designer
There are tons of benefits to using a temp web designer, but it's important to understand the kind of timeframe you can expect. Of course, that will vary with the amount of content and other functionalities you want to build into the website. Even for a simple website, though, it can often take hundreds of hours to create a website that's more than a simple About Us and Contact Page.
Additional functionalities like a webstore will take even longer, although of course, it will literally pay off in the end. It's important not to expect a temp web designer to deliver you the moon. Even though it might seem easy to non-creatives or people in other lines of work, HTML coding is quite tedious. If you're asking them to create original content, that's even more work.
That's all just to say building a company website is an investment of both time and money. But it's not something a business can do without in this day and age. The worst thing you can do is pay a temp web designer to build a website and then rush them through it. Then you'll wind up with a temp who won't work with you again and a website that might not work at all.
The most effective way to use a temp web designer is to hire a temp graphic designer alongside them and let the team do what they do best. Communication is key and it's a two-way street. Make your brand clear and help them brainstorm a little. In the end, your company will be represented on the internet, which is an invaluable help.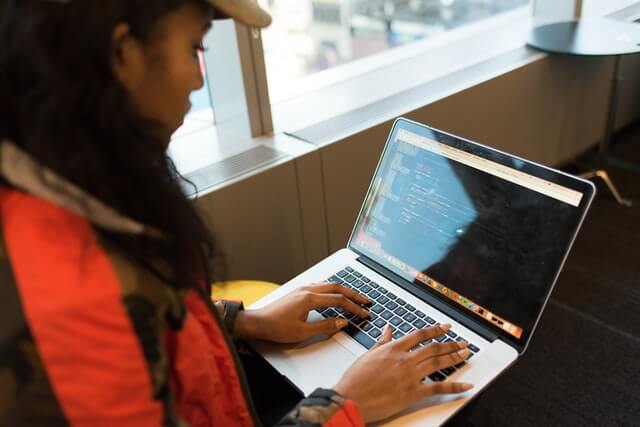 Hiring a Temp Web Designer with a Creative Staffing Agency
At icreatives, we have a large pool of the most talented web designers, graphic designers, and UI/UX designers that are ready to work full-time, part-time, temporarily, or on contract. It will save your company tons of time and money and, if you aren't experts about creative fields, give you access to the many years of experience the icreatives team has accrued over a long history in the staffing industry.
Companies that are not creative as a central tenet of their mission benefit the most from hiring temp web designers through icreatives because they can avoid confusion and rest assured that they are getting the best talent and top-notch creative work as a result. Skip the advertising, the immense pile of applications, and benefit from our referral stream. There's no faster way to get highly skilled creative talent in your office.
Conclusion:
Companies frequently misunderstand the amount of work that goes into building a website. Creative professionals with long histories of work experience can help make sure businesses are well-represented on the internet. Well-designed websites can create interest and funnel that interest directly into action (read: profit) for your company.
To get the best website, you might not need a full-time creative. Instead, you can take on a temp web designer and a temp graphic designer to turn your brand identity and history into a visually appealing website. As long as it's informative and functions intuitively, a website will greatly benefit just about any business.
Beyond the smallest traditional businesses, having a website is a no-brainer. Even local shops would benefit from boosting SEO and web presence, which is what an effective website does. It might not be financially doable for them, but any sizable company can't do without some sort of website. The internet is the main tool people use to navigate the world, find services, and talk to each other. If you want people to be able to quickly recommend your company for a good or service, you must have a website. Hiring a temp web designer through icreatives is a great way to get one cost-effectively.