Exploring The Benefits of Automation In Human Resources
Natalia Persin
Automation is quickly finding its way into various facets of business operations. One part of a business that is being transformed by this technological solution is human resources.
HR automation focuses on automating repetitive and laborious manual HR tasks. It has become a valuable asset today, offering many benefits that rapidly revolutionize one of the most tasking parts of running a business in the modern world. In this article, we will explore the game-changing benefits automation offers the HR department.
Overview: What Is Human Resources?
To truly appreciate the benefits of automation in the Human Resources department, it is first important to gain insight into how HR works.
The Human Resource sector is an integral part of an organization laden with managing the employee life cycle. It is the division of a company that is charged with handling workers in a company, including ensuring the establishment attracts and accesses quality employees.
Without the HR division, an establishment will struggle to find, retain, and manage employees that suit organizational roles. This is because the department is responsible for finding, recruiting, screening, and training job applicants.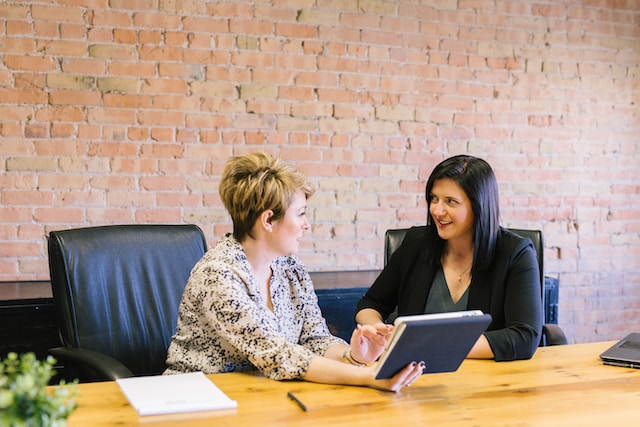 Responsibilities of Human Resources
The HR sector of an organization is concerned with human-related matters within the organization. This means they oversee the entire process by which a person joins, works, and leaves the organization.
Some of the responsibilities of human resources include:
The recruitment process is concerned with integrating a person as a new member of an organization. During the hiring process, recruitment agents and hiring managers in human resources work to discover people that meet the requirements for a role within the organization. They not only identify job requirements but also source candidates, interview applicants, and choose the perfect fit.
HR is charged with integrating new hires into the organization. They provide onboarding and orientation guidance to help new employees acclimate to their new organizational roles. This enables every new hire to settle into their roles faster, ensuring they are familiar with all the work that concerns fulfilling the roles of that position.
HR plays a key role in creating training programs to build employee skills. This is dedicated towards increasing performance, thereby investing in employees so they can perform better at their individual job roles. Training organized by HR facilitates the professional growth of employees.
HR duties do not end at training employees. This business department is charged with constantly undertaking performance evaluation processes to keep track of employee performance. Additionally, performance management makes it easier to set employee performance growth and improve employee performance. This will create a workforce of employees with performances that aligns with the organization's objectives.
Human Resources agents are responsible for determining, allocating, and planning benefit programs. They create and implement salary structures, employee benefit packages and oversee payroll processes.
Other than ensuring competitive salaries and making sure workers are paid on time, HR professionals work with managers to reach compensation decisions for all workers. Essentially, these professionals ensure that the company takes good financial care of all workers without bias.
Human Resource professionals are also tasked with the duty of creating a positive work environment for all employees. They are company culture ambassadors that work with the establishment to create a culture that supports the business's mission, vision, and strategic goals.
More importantly, HR personnel act as liaisons between workers and members of the top hierarchy. They are in charge of handling employee grievances, resolving conflicts, overseeing disciplinary actions, and promoting fair judgment.
They are the foundation of creating harmonious relationships in the establishment, ensuring everyone has a positive relationship with their colleagues.
HR personnel are in charge of keeping track of administrative documents within an establishment. These include ensuring documents such as employee records, vacation records, medical leave records, and other necessary data are accounted for.
With the Human Resources department in charge of several duties, getting jobs done manually, quickly, and without mistakes is an uphill task that requires time and energy. Automation, however has created a solution for handling the otherwise monotonous and energy-demanding repetitive tasks in the department.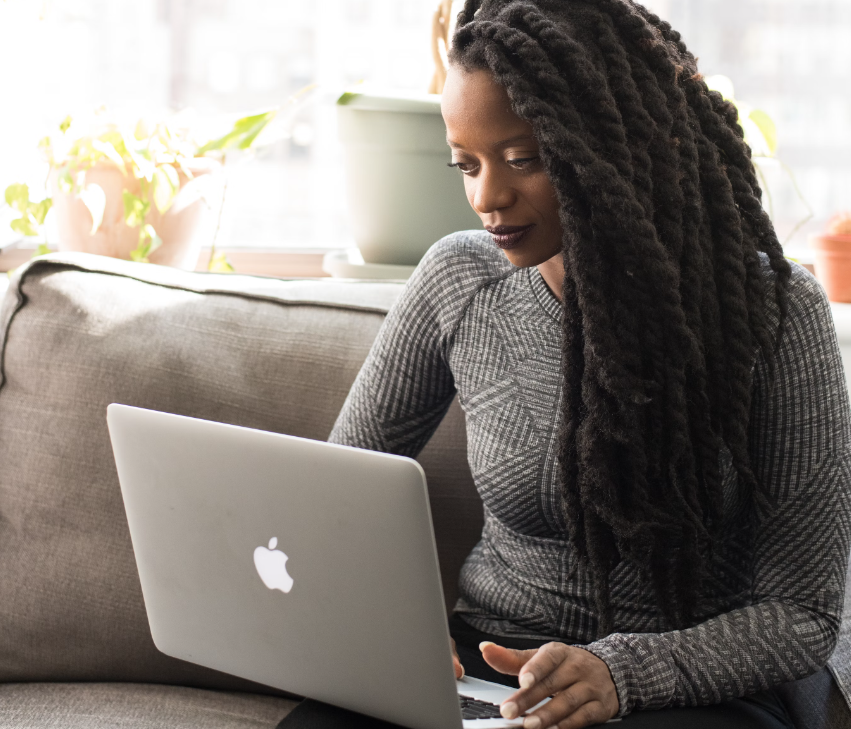 Automation In Human Resources
It involves the implementation of technology in managing mundane HR tasks that are usually otherwise manual processes.
HR automation is quickly becoming the order of the day in the business world as many companies are beginning to notice this technological tool's benefits. By using automation to get the job done, HR departments not only adapt to the changing technology business scene but also enhances the efficiency of tedious HR tasks.
Benefits Of Automation in Human Resources
Adapting automation as a solution for GR tasks is one of the best decisions any business can make. It offers several benefits, some of which include:
1. Greater Accuracy
Human error is one of the greatest reasons for workplace accidents and mistakes. This is unavoidable, especially in an area where multiple people with varying experience levels work together.
The HR department is no exception to the occurrence of errors at work. This error might be due to differences in information passed, filing of documents, or improper scheduling of business processes.
One of the biggest advantages of HR automation is the increase in task accuracy. Humans usually make errors, and these errors are usually minimized when softwares are completing tasks.
Essentially, automation in HR makes it easier to process a vast collection of data with minimal error or bias, a feat that is otherwise unachievable using manual processes. By eliminating errors and consistently processing data, automation offers an easy way to accurately complete actions such as data collection, recruiting of new workers, or even sorting of candidate profiles.
2. Increased Compliance
Many companies fear getting in a legal bind that will be detrimental to their business. Legal problems, especially those relating to employee management, can be challenging and unforgiving when not abided to.
HR laws and statutes such as Equal Pay Act (EPA), Affordable Care Act, and Occupational Safety and Health Act (OSHA) require strict adherence. However, manually handling tasks in a way that will show compliance with these laws can be a time-consuming process. More concerning is that the presence of potential human error means there will always be a possibility of mistakes that may lead to tough legal binds.
Automation makes it easier to manage tasks confidently without worrying about compliance with the law. With automation tools, you can ensure that Human Resource tasks are completed in ways that ensure all processes comply with the necessary regulations.
3. Streamlining Recruitment And Onboarding Processes
One of the toughest tasks Human Resource personnel have to handle is recruiting high-quality candidates to fit certain job roles. The recruitment process can be challenging mostly due to the volume of applicants and the manual process of sorting through hundreds of application letters to find the right match.
With talent dwindling in the job market, the chances of a business attracting and retaining a talented applicant during the recruitment process hinge on how efficient this process is. When recruiters spend too much time screening files and applicants during the recruitment process, they not only lose more money but also risk losing the talents in their talent pool.
Automation salvages this by automating manual tasks in the recruitment process that would otherwise have taken a lot of time. This includes posting job ads, tracking applications, screening CVS, carrying out pre-employment assessments, sorting applicants, prioritizing candidates with certain criteria, and sending automated email messages. This ensures that less time and resources are spent during the hiring process.
Additionally, automation can easily streamline the onboarding process after recruitment. Onboarding, like the hiring process, is a hectic process that requires data collection, information verification, constant communication, and much more. Automation simplifies the process, ensuring onboarding is easy to execute for the recruiter and easy to follow for the hire.
4. Reduce Stationery Cost
Many manual HR tasks require the printing, filing, and storage of documents. These not only take too much time but create paper wastage and raise the costs of stationeries used in the establishment.
Automation changes the game by digitizing a large percentage of the tasks, reducing the costs associated with running regular HR tasks. It also reduces the need for large storage space, reduces paper waste, and ensures the proper filing of documents so records can be easily found at the tap of a button.
5. Improve Communication and Collaboration
About 85% of employees taking a survey admitted that automation and automation tools boosted collaboration across their teams. This is due to the technology's many benefits, including improving communication.
Effective communication is an integral factor for any successful company. It involves the timely and effective dissemination or spread of information across all departments.
Automation streamlines the communication process by making it easy to send timely reminders, notifications, and updates to employees. This ensures important information reaches employees promptly. Automation may also create a self-service portal where all employees can access information, thereby creating efficiency, transparency, and effective communication.
6. Increased Employee Engagement
Many automation software tools help companies increase employee engagement by collecting feedback and tracking employee performance. By requesting and collecting feedback, companies can efficiently take note of employee complaints and grievances. This way, they can also effectively solve these problems.
By automating feedback collection, employees can show workers that they matter and ensure pain points are met. This fosters a culture of employee recognition and aids continuous improvement across the establishment, leading to more engaged employees.
Additionally, some automation tools are equipped to make it easier to track employee performance. This makes it easier to spot the least productive employees, set performance expectations, and increase engagement. It also makes it possible to note the highest-performing employees and provide recognition for their hard work. By so doing, companies can motivate employees to be more engaged.
7. Actionable Insights
HR departments deal with numerous data collected from employees across all departments. The volume of these data not only makes storage different but also creates challenges when it comes to data analysis.
Automation tools solve this problem by making it easier to collect, track, and analyze data. This makes it possible to spot patterns and trends in data, thereby receiving insights on the data collected. Additionally, the data tracking feature offers employers the data they need for actionable insights that come in handy when making decisions that concern the company.
8. Positive Employee Experience
Environments without technological solutions such as automation or artificial intelligence (AI) have employees who do arduous tasks manually. This can be stressful to employees, thereby leading to a higher potential for errors, inefficiencies, and delays. Altogether, this is a recipe for negative experiences at work.
By automating repetitive and manual tasks, employers minimize the bulk of an employee's job. This helps them enjoy a more positive experience rid of the complications typical in a manual-driven work environment.
Automation Features To Look For In Human Resource Software
There are various automation software for HR tasks in the market today. The functions usually vary with software, meaning that some software has more key features than others. Although the software you choose should depend on your organization's needs, some important automation features to look for in HR software include:
Recruitment Tools: Recruitment and hiring tools make it easier for companies to fill job vacancies with talented employees. It does this by automating the collection and analysis of data from job pools. With this tool, you can access features such as applicant tracking systems, salary structures, and job applicant organization.
Employee Portal Tools: this intuitive, easily accessible, and user-friendly tool offers access to an employee's dashboard. With numerous helpful features, the employee portal tool allows staff to share and access important documents such as employee records.
Payroll and Benefit Tools: the payment and benefit tool enables the tracking and managing of employee payments. This tool includes features pertaining to the salaries, bonuses, healthcare benefits, and other compensation given to employees. These include salary and benefits payment calculators, direct deposit tracking, and salary receipts.
Workflow Tools: Workflow tools facilitate the efficiency of completing organizational tasks. It helps staff to organize lists, assign tasks, monitor progress, and give or receive feedback.
Time Tracking Tools: As the name suggests, these tools help employees manage time. It includes shift schedules, shift management, time allocation, leave entitlement, and overtime schedules, if any.
Performance Evaluation: This makes it easy to monitor and evaluate employee performance. It includes feedback such as feedback tracking, performance review organization, and data collection. Some of these tools may also offer a way to track trends in employee performance to determine high and low-performing employees.
Employee Training Tools: With these tools, you can easily manage and train employees when necessary. It tracks training opportunities, employee competencies, learning schedules, and learning progress.
Data Management and Analytics Tools: A great tool for analyzing and tracking trends in employee data. It plays a role in managing data collection while also aiding data-based decision-making.
Talent Management Tools: Perfect for data management, these tools help to request and gather employee feedback. This makes it easy to track employee satisfaction, thereby taking note of areas that need improvement.
Automating Your HR Department
Automation is one of the numerous benefits technology has brought in recent years. For the Human Resource (HR) departments in companies, automation signals the end of taxing and repetitive jobs and the beginning of more efficiently performed tasks.
Automation is a great way to ensure certain jobs are done faster and with fewer human errors. However, it does not eliminate the need for high-quality talent in your company.
At iCreatives, we offer the skills you need to find and recruit talented individuals to fill your job vacancies. From temporary employees to full-time, freelance, or contract workers, we will arrange a creative hire. To get started, contact us using our form or 855-427-3284 to tell us the skills and experience you are looking for.