CRM Software Guide for Creative Agencies
Natalia Persin
For those who own or work in a creative agency, there is an understanding of just how difficult it is to keep up with the day-to-day functions. This in addition to giving customers the personal attention they deserve can be overwhelming.
Utilizing good CRM software can be a lifesaver for those who need help balancing their operations. In fact, most software programs like this can automate many of the things you do which can then free up your time.
Wondering what CRM software is best for your creative agency? Read on to find out.
What is CRM Software?
CRM or Customer Relationship Management is software that is designed to streamline the processes that are typically done to onboard, orientate, and manage customers. This means that as your business grows, using CRM software allows you to continue giving customers the personalized service they are looking for.
Because of this innovative software, customers continue to be engaged in the process along the way while you are able to continue growing your business. Handling the mundane repetitive tasks for every customer can keep your business from scaling to the levels you desire.
CRM software is typically implemented to not only take care of those repetitive tasks but organize your customers into a database that makes them easier to find. Good CRM software is designed to be helpful and enhances the business by increasing productivity.
Many things that creative agencies are used to doing on their own or through various other applications such as word documents and spreadsheets, can be streamlined in the CRM software tool. From email management to customer databases, the software can help you make sense of your day-to-day activities.
Why do Creative Agencies Need CRM Software?
Creative Agencies are typically your smaller businesses, at least in the beginning, that start with just a handful of employees. As the business grows, these few employees and customers tend to grow to numbers that can be more difficult to manage.
Using CRM software in a creative agency does not necessarily mean that you are losing your personal touch with customers. In fact, implementing CRM means that you are able to maintain the personalized service your customers are accustomed to.
When creative agencies are just starting to gain momentum in the market they are a part of, it can become difficult to do everything with just a handful of employees. Using CRM software takes some of the everyday tasks and streamlines them into processes that are automated.
This means that your creative employees have more time to focus on bringing in more business and working in their areas of expertise. Instead of spending a lot of time on onboarding, creative employees have the time to dedicate themselves to what they are good at.
What Are the Benefits of CRM Software Creative Agencies Should Consider?
Many creative agencies often wonder why they should really invest in CRM software and how it will benefit them, their employees, and their clients. What they do not realize in the beginning is that CRM software is a must-have when it comes to scaling your creative business in today's market.
Here are some of the benefits of using CRM software in your creative agency:
Focuses on improving contact management
Because CRM software stores client information into a single database that can then be used by various departments, fewer steps are missed along the way. This is because every contact with the customer is stored with specific notes from each department, helping each person know what needs to be done next.
Because many things are automated within the CRM software, it is less likely that something will be missed along the way. This means that customers are getting those touchpoints needed to feel like the company is really working for them, while you continue working behind the scenes.
Increases insight for sales teams
Since CRM software is designed to continually update client information coming in, your agency has a better chance of not missing important information. This means that as customers grow, they may be in the market for further services by your agency.
Streamlines growth and retention efforts
As your customers grow their business, it is important that you are also growing with them if you wish to retain them as clients. CRM software functionality allows you to keep apprised of customers and how you can better serve them along the way.
While this list of benefits is not exhaustive, it should give you an excellent overview of how CRM software can raise your business to a whole new level. Because of the various functions of the software, you are able to take care of many of the mundane tasks in minutes.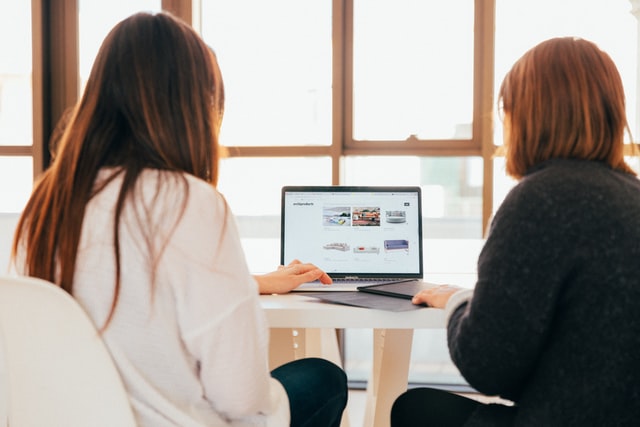 What Features Should You Look for in a CRM for Creative Agencies?
There are many CRM software choices available for creative agencies to choose from depending on what the individual needs may be. Because of this, you will want to take your time to do your research to discover what features you desire.
Whether you are a smaller agency or one of the larger ones, you may have different needs than the agency down the street. Knowing what to look for begins with understanding what your agency currently offers and where you want to go from there.
Here are some of the features you should consider before choosing your CRM software:
Easy to customize
The CRM software that will fit your needs best is one that will grow with you. This means that while you may be small in the beginning, you may have more needs down the road. CRM software should be customizable for your ever-changing needs and easy to adapt to customer wants and needs.
Lead generation
There is nothing that helps your agency grow faster than the ability to track leads that visit your website. A good CRM software tool will have the ability to store these leads so that your sales team can work on turning them into customers.
Customer Service oriented
This feature allows you to input your customers as they come in whether from lead generations or other means. In addition, as they move through the onboarding process and on to retention, departments across your agency will be able to access information that might be helpful to provide great customer service.
Mobile-friendly
With the hustle and bustle of business and people these days, you will want to have CRM software that is mobile-friendly. This is because it is likely that some of your employees will be working outside the office, which means they will need access to your CRM database.
Customer Portals
While CRM software is great for employees of your creative agency, having one that has a customer portal means that your customers do not have to wait for you to make changes to their accounts. Some portals allow them to go in and access their invoices or even change their billing information if needed.
Email capabilities
Since much of communication these days is done via email, it makes sense to have CRM software that can integrate with your email provider. This provides the ability to access customer information including their email address quickly and efficiently.
There may be more features that you would like in your CRM software depending on what type of agency you have. In addition, depending on what kinds of tasks you want to accomplish, you may want software that is more customized to your needs.
The Best CRM Tools on the Market for Creative Agencies
There are many CRM tools that are on the market that specialize in either smaller or larger creative agencies. Depending on what your individual needs are, you should consider looking around to find the best software for you.
For some of the best CRM software tools on the market for creative agencies, keep reading:
Insightly
Insightly is the perfect tool for those who run a small to medium-sized creative agency looking to streamline their work. With features such as project management, email integration, and other customizations that will help you to grow your business.
Podio
Podio is a CRM tool that is great for creative agencies and other companies who desire to have project management, workflow management, and other planning tools. With a variety of pricing options, both smaller and larger companies can benefit from using this software.
HubSpot CRM
If you are a super small creative agency, you may consider HubSpot CRM as a great starting point for you. This is because this software is free for the most basic features that work well for logging emails and keeping basic information. It can also be upgraded for larger agencies that want more versatility.
Salesforce CRM
If you are looking for a CRM software tool that is considered top-of-the-line, you should look no further than the Salesforce option. This is because they offer many of the things that you may be looking for and several others that you may never have thought of. If you need a CRM tool that will take care of just about every process you can think of, you may want to consider Salesforce.
Apptivo CRM
The Apptivo CRM is one that is popular for those who are looking for an all-in-one solution for their business. Whether you are looking for lead generation features or even email marketing, this CRM has got you covered.
While these are some of the top CRM software tools on the market, there are a plethora of other tools that may fit your needs as well. Choosing the right one will depend entirely on your agency's image, size, and budget.
Understanding what features are offered by each company is a vital way to make sure you are choosing the right one that will fit your needs. In many cases, doing a side-by-side comparison can help you to see what features each one has and which ones are lacking.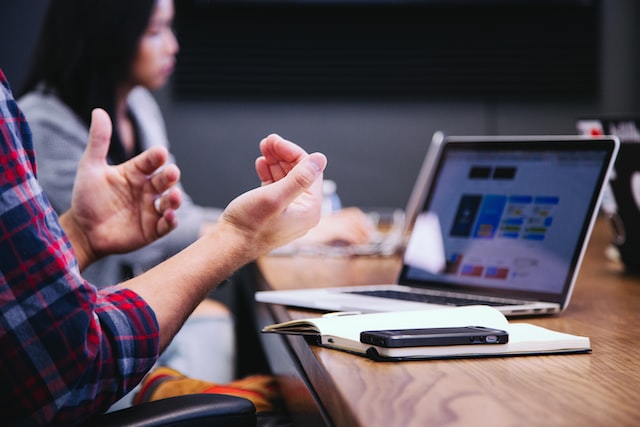 How to Implement CRM Software in Creative Agencies
Once you have chosen the right CRM software for your creative business, it is time to get started with the implementation process. There are many ways that this can be done from having training with all employees at once or starting with top-level management.
In most cases, it is best to start with your department heads so that they can see the functionality before it is utilized by their team. This is because each manager will be able to determine how it needs to be used for the best productivity.
In addition to department heads learning the software first, it is also important to establish a game plan when it comes to rolling the software out. This will keep everyone on the same page as the implementation process progresses along.
Once department heads have learned the ins and outs of the CRM software, it is time for them to begin training and implementation within their department. This is an important step since they are the ones that will be helping when someone has questions.
Agencies who begin this way are more likely to have success with their buy-in for implementing CRM software than others who choose different options. This is because it is much easier to learn how to use a new system if you are with the people you work with every day.
Ready to Implement CRM Software in Your Agency?
If your creative agency is ready to take your customer relationship management to the next level, then using CRM software is the key to making it happen. If you want to learn more about CRM, you should read this article on taking advantage of the tools that will effectively move you in the right direction.
CRM software is the key to moving your creative agency towards the future while streamlining processes that normally are done by creative employees. By moving everything to this type of tool, your productivity will soar to new heights.