2020 Job Report: Which Jobs Earn the Most Money On Average?
icreatives blogger
As 2020 begins to wind down, it's important to take a retrospective on our working lives and how much has changed. Like many landmark years before it, 2020 will go down in history as one of the largest tidal changes in the world labor market. A significant percentage of people now do remote work regularly or did at some point this year, while the upward trend in job numbers was completely dashed early in the year. To figure out actionable plans for 2021, one need only ask one question: through all these changes, who were the biggest winners?
Sure, lots of the usual suspects made off pretty well. Others had diverging fortunes. But what does it mean for everyday working people, and especially creatives? There are a few sectors that have seen rapid growth this year and look to keep doing so in 2021. Some individual jobs have held strong and continue to offer some of the highest salaries for suitably qualified candidates.
The aging of the largest population block in many western countries has created ever-increasing demand in the healthcare sector. According to the Bureau of Labor Statistics in an October news release, healthcare and social assistance jobs increased by 108,000 in a single month. That's still lower than it was at the start of the year, but clearly, the industry is on the rebound.
Physicians, psychologists, surgeons, or anesthesiologists, are commonly in the top-earning category for healthcare positions and it was no different in 2020. But they all require years of highly specialized education the cost of which can severely offset the benefit of the six-figure salaries they might lead to. In other fields, high-paying jobs can be had with less formal education than doctors or lawyers need.
Some of the best jobs in 2020 were in creative fields. This is largely owing to ongoing trends in tech, such as the increasing importance of mobile apps and payment systems, social media's long-awaited grounding and subsequent return to grace, automated systems, and the increased consumption of streaming services. As a result, companies as varied as eyeglass retailers and fast-food restaurants are building apps and updating their POS tech. Creatives are employed at every step of the process.
Remote work has certainly altered the landscape throughout 2020, but there's much more at play. If you're just entering the workforce and wondering where you should apply or considering a big career move in 2021, consider the highest average salaries in this guide. Money isn't everything, but when it comes to jobs it certainly holds some sway. Here's your guide to the best jobs in 2020 for a high average salary.
2020's Unemployment Rate: Good News and Bad News
While the overall unemployment rate is lower at the end of the year than it was in January, the good news is that new jobs are still being added to the market. Job numbers have been modestly improving since the spring, with the largest September gains in the leisure and hospitality sector, followed by retail, healthcare, and professional and business services.
The Congressional Budget Office has indicated a generally positive trend in the unemployment rate in their Interim Economic Projections for the rest of 2020 and 2021. They're accounting for resumed economic activity, low interest rates, and an uptick in GDP in the second quarter of 2021. If the past year has taught us anything, it's to expect surprises. But the general projections for next year are more positive than negative.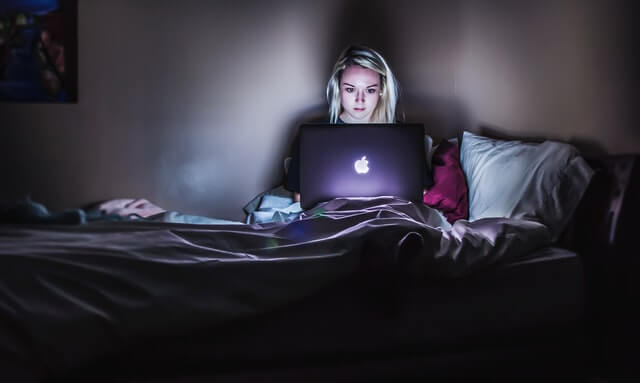 2020 Job Market Trends
Three areas where job numbers decreased as late as September of 2020 include private education, government employment, and mining. Despite the increased job numbers of other professions like manufacturing, retail, and hospitality, none of these sectors has seen overall growth since February of this year. With some claiming that air travel won't return to pre-2020 levels for as long as three years, there's a slim likelihood that job numbers will rebound quickly either.
On a slightly more positive note, the length of the work week didn't increase significantly for any profession according to the same report by the Bureau of Labor Statistics. Average hourly earnings barely changed for people who work in industries that are generally lower-paid. In short, economic activity is slowly waking up after grinding to a halt in 2020. It will still take some time to get key indicators back to their prior levels, but we seem to be on a positive trend.
High Paying Jobs in 2020
Healthcare workers managed to earn the highest average salary in 2020, with anesthesiologists, surgeons, obstetricians, orthodontists, and psychiatrists all making a median salary of over $200,000 a year. This lines up exactly with the same numbers in 2019, so it's neither news nor the result of specific events in 2020.
Other professions well-known for gracious paychecks like lawyers and pilots have also kept up their trend, each making somewhere in the neighborhood of $145,000 annually, as a median number. IT managers and petroleum engineers make more on average than either category, with petroleum engineers barely edging ahead of IT managers by median salary.
Most In-Demand Jobs of 2020
The median salary isn't the only metric for finding high paying jobs. Hiring rates have been consistently higher for the following positions than any others this year, making them fair choices for lateral career moves in 2021.
Tons of different companies, from new startups to the classic heavy hitters, are searching for software developers who can help bring their products and business practices into the 21st century.
The most frequently hired of these software developers had some experience in related fields like UX design or project and back-end development. Full-stack developers and NET software engineers were some of the best jobs in 2020 in terms of hiring and they can usually be turned into remote work roles quite easily.
Software architects and systems engineers also had a pretty good time of it this year, extremely generally speaking.
The rise in eCommerce and at tech behemoths like Google, Amazon, and Facebook already had product management roles opening up at a fast rate in the years leading up to 2020. When remote work and logistics went even more digital this year, the demand for product managers shot sky-high.
On average, product managers make about $130,000 per year. That makes the job appealing enough, but they also have job security and a regular career path most of the time.
Video & Digital Marketing

As the digitalization of marketplaces and companies continues, more and more marketing is moving into the digital realm. Like the demand for product managers, this trend has existed for years but has been exacerbated by the events of 2020.
When the internet first caught the attention of advertisers, ads were primarily copies of what would have run in print media. Then they progressed to banners and other still mediums. Now, with streaming services copying the Netflix model popping up from seemingly every broadcaster, advertising is more and more commonly in video format.
Native ads are also getting more popular with YouTube channels and other streaming services, so look for digital & video marketing professionals to stay in high-demand for the near future.
While perhaps not as flashy or highly paid as some of the other high-demand jobs on this list, older generations continue to age and require help around the house. The baby boomer generation is going to keep up demand for these direct care jobs for years to come and the earliest Gen Xers aren't far behind, making caregiving jobs fairly secure, although not the most lucrative, jobs.
One great way to make somewhere between $40,000 and $55,000 a year is to work as a solar panel or wind turbine technician. They usually offer on-the-job training rather than requiring college degrees and, surprisingly, the majority of U.S. states have some kind of wind or solar energy presence. These jobs are kind of an update of some old trade jobs that have seen receding numbers in recent years. If you're looking for a job that's mostly outside and doesn't require years of schooling, try one of these tech jobs.
The Best Jobs in 2020 for Creatives
Now that we have some idea of the state of things in 2020, let's turn our attention to creative industries. We're on the slow path to recovery, but what does that mean for creatives?
We already touched on the huge increase in demand for people who can help businesses digitize their existing business models. Creatives with experience in product design, information architecture, and UX/UI design can look forward to increased demand. Unfortunately, given the tepid conditions, it might not be time to ask for that raise just yet. But if trends continue, that time should come next year.
Here are some of the best jobs in 2020 for creatives. Each of them continues to look promising for the coming year as well.
1- Art Director

Not only does it boast a median salary around the $90k level, but being an art director also gives creatives the freedom to bring their vision to fruition. This involves working closely with other members of the art department. Ensuring the work of designers and other artists fits a singular vision is required to give a project consistency and make sure it accomplishes the goals set out for it.
Being an art director generally requires a 4-year degree in a related subject and lots of work experience. They hold the reins on projects so finding art directors with relevant experience is a must for businesses.
2- User Experience (UX) Jobs

There are three jobs that all fit under the umbrella of UX design. Creatives can commit to UX research specifically, be a UX designer, or take on additional responsibility as a UX director. Some companies are small enough to only need one or two UX/UI designers but others require entire teams, in which case they might have a large enough research workload to hire people just to do A/B testing and other user research.
A UX director has a similar role on a UX team that an art director has in the art department. They're responsible for bringing everything together and ensuring it gives the user the experience the company wants to give. Directors can clear $125,000 annually while designers tend to come in just under $100,000 and researchers right around $85,000. These aggregate salaries are generally commensurate with the amount of work each UX professional does.
3- Content Strategist

While it might not be the most high paying job, being a content strategist is one of the best ways to take advantage of the wave of remote work that rolled in in 2020. In many ways, making an explicit pitch to clients and customers is a bit old-fashioned these days. Providing useful information is the best way to reach out to savvy target markets like millennials. Plus, with the continued interest in brands' social media presence, having someone to create desirable content and drive customers to an organic call to action is more and more imperative.
Content strategists research existing content and target audiences to determine what will be the most effective communication strategy. There are varying levels of involvement for content strategists, who may have teams of freelance content writers and technical workers to coordinate. In any case, content strategists' median starting pay is over $70,000. Not bad at all for what's likely to be remote work these days.
4- Demand Generation

Companies are hiring creative professionals with great communication skills and a broad knowledge of client outreach to create demand over long periods with the customer base. Because new measurements of how people are interacting with brands and products have given companies staggering amounts of new information, many are looking to hire someone who can corral all that information and put it to good use.
Some of the things done by UX designers, such as user research, might be overseen by a demand generation manager. Demand generation professionals will also be measuring the effectiveness of campaigns and designing and implementing new ones. The median salary for a demand generation manager is about $85,000 per year, making it one of the most high paying jobs for creatives in 2020.
5- Web Designer

A classic creative career, the broad web design job title includes so many freelancers and part-time web designers that the salary can range from around $30,000 to $75,000 per year. The workload and the size of the company has a huge role in creating this rather wide gap. Nonetheless, alongside the UX design boom likely to come in 2021, more web designers will be needed to bring products, websites, and social media accounts online.
Web designers are some of the most common remote work positions, which is why so many people can do it on a freelance basis. You can build websites from just about anywhere if you have strong wifi and enough computing power. Heading into 2021, web design looks to be one of the best jobs in 2020 and beyond.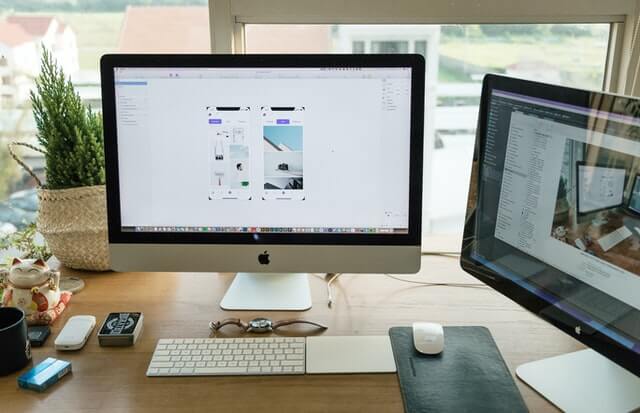 Using a Creative Staffing Agency to Find Work
The fastest way to get back to work if your old job didn't survive the tumult of 2020 is to sign on with a creative staffing agency like icreatives. With our years of experience, we've built a wide network of contacts with some of the biggest names in the creative industry who rely on us to find them top-notch talent. Every year brings its changes and we've yet to be stumped by any of them. Whether you're a UX/UI designer, content writer, video editor, or some other type of creative, applying to icreatives will save you tons of time. Rather than filling out an application for tons of different companies, you can fill out one for us. Once accepted, we'll try to place you with one of our leading creative clients as soon as possible.
Conclusion:
Although many things changed in 2020, some of the biggest overarching trends in the job market continued. High paying jobs continue to be concentrated overwhelmingly in high-skill sectors like healthcare and law. Remote work is much more common and may well be a leading preference for both companies and employees.
For most creatives, the remote work trend has been easy to adjust to. The tools of modern creatives are generally software-based already, so many freelancers were already working remotely before 2020. Hopefully, those planning a big career move or trying to find work as the calendar year flips over were able to find some useful information in this guide.
Whatever kind of creative you are, contacting icreatives is the best and fastest way to find work in the coming year. Reach out today and find out how we can help you find your next job.